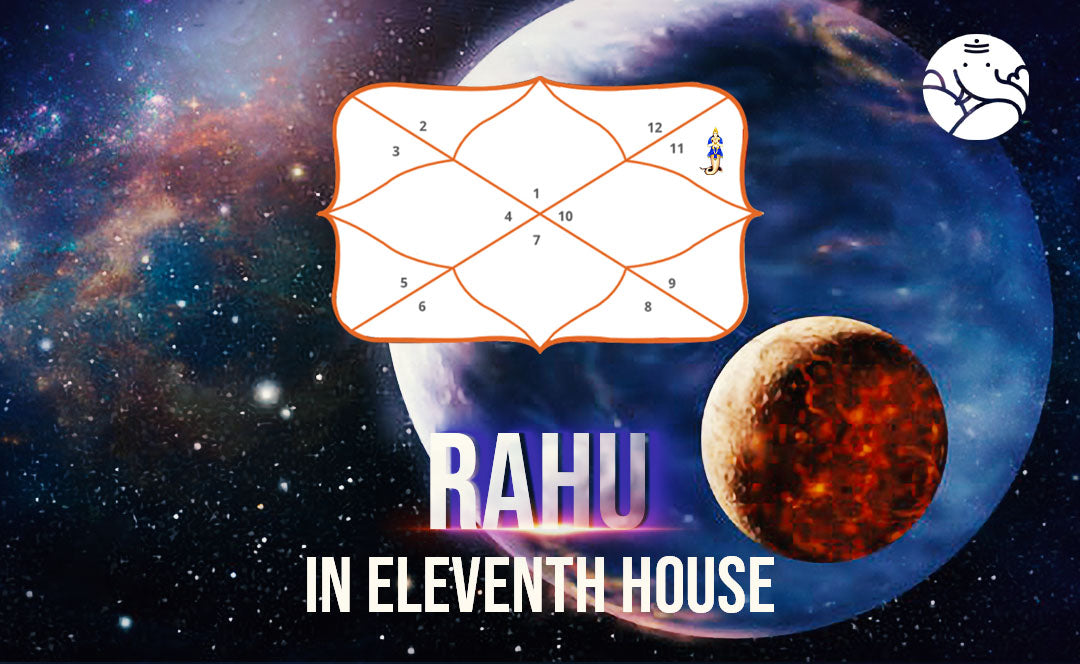 Rahu In The 11th House Navamsa Chart - Marriage, Love, Appearance & Career
The native leads a positive happy life. Romantic relationships and post-wedding life will be peaceful. Choosing career options in a contractual and partnership business will give you success. The native is a very brave personality who stays determined on goals and becomes successful after facing lots of hardship. The position of Rahu in this house makes the native very wealthy, Who enjoys a comfortable and luxurious lifestyle. The native will hold a very powerful position in politics and there's also a chance of cracking any government exam.
Rahu in the 11th House Love as per Vedic Astrology 
Love marriage specialist prediction says that there's a high chance of the native getting married to a lover. You will share a strong bond with your partner after dealing with breakups at a young age. The native might get associated with an extramarital affair after marriage. Your spouse will always take great care and will always look after you. There will be many beautiful moments with your spouse Who will be very romantic in nature.
Rahu in the 11th House Marriage as per Vedic Astrology
Marriage prediction that Your marriage life will be full of happiness and joy. Your partner will always adore you for who you are inside and will take care of all your needs. Mentally, You will be very satisfied with your spouse. Chances of facing some fertility issues while planning for a baby.  Spouse stays dedicated towards you. The native will enjoy living peaceful conjugal life.
Rahu in the 11th House Career as per Vedic Astrology 
Career Report says Native is quite focused on their career to achieve their dream job. Such a person will become very successful if he chooses the profession as an engineer, anchor, businessman, or social media influencer. 
Rahu in the 11th House Personality as per Vedic Astrology 
Personalized prediction says that a native will always aspire to become a high-ranking official. Such people will always make friends in order to gain personal benefits. They love associating themselves with persons helping them in achieve a powerful position or a respectable place in society. The native will earn a very high income in his life. This kind of person mostly applies strategy and uses their social status for gaining monetary benefits.
Positive Impact of Rahu in the 11th House 
You will become very wealthy. The spouse will work in a respectable post and might earn a very low income. Joining in politics or in the media or entertainment industry becomes highly profitable. Native in a lifetime will receive many awards and recognition. Placement in the 11th house Rahu favors your luck and You will be profitable by working in a government sector or any other private sector.
Negative Impact of Rahu in the 11th House 
This House is ruled by the planets Jupiter and Saturn. The person becomes poor after the death of the father. Native is not having a good circle of friends who are quite harmful. 
Conclusion
Astrology Phone Consultation will always help you in handling all problems in your personal life. Our guidance and remedies are there to help you to come out of any negative or tough situation in life. Remedies include wearing iron in your body and drinking water from silver and if you drink water using any silver pot will help you overcome your Difficult stage of life. Don't accept any kind of electronic gadgets from relatives and near and dear ones as a token of gift.
Related Blog: