Monthly Horoscope (FROM 1st JUNE – 30th JUNE, 2023)
From the House of Astrologer Bejan Daruwalla
Prediction by Astrologer Chirag Daruwalla - Son of Astrologer Bejan Daruwalla
These are just the general predictions for the 12 signs according to Western Astrology. However if you would like to ask personally about your personalised horoscope, than you can go in the Astrology Services section and select the service you wish to take. I will answer your questions, predict your future and also will suggest you remedies / solutions for all the problems that you are facing in life.)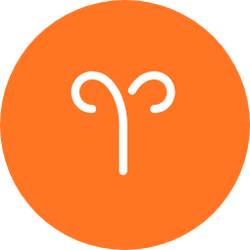 Aries ( March 21 - April 19)
Ganesha says that even amidst their personal challenges, individuals who possess great bravery and compassion manage to gather the inner strength and empathy to support others. You will be inclined to be generous and assist your friends who are experiencing financial difficulties, alongside making charitable contributions to organizations. Some of you may receive a heartfelt romantic proposal from someone in your hometown. Throughout the day, you will exude a remarkable level of energy. Those working in creative fields should leverage digital media to enhance their professional networks. Your teacher and mentor may offer you valuable recommendations. Your prospects of being accepted into a higher education program are highly promising. It is possible to encounter stress either at work or home, resulting in restlessness, negativity, disrupted sleep, and unforeseen health challenges.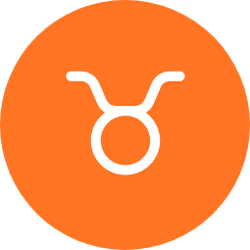 Taurus ( April 20 - May 20)
Ganesha says that you may experience a rejuvenated sense of energy and vitality, fueled by the positive vibes surrounding you. Engaging in careful financial planning can prove advantageous. By organizing your budget and gaining a clear understanding of your finances, you can effectively manage your money, leading to visible results in the near future. Your dedication and investment in your relationships may yield unexpected rewards. By prioritizing your partner or the person you desire, your efforts will eventually bear fruit. Your performance has been exceptional, and senior management is pleased with your work. This month presents an ideal opportunity to embark on a new hobby. You will feel confident in your ability to learn and excel in the chosen subject. It is possible to experience allergies or infections, but improvement is likely in the latter half. It is advisable to avoid excessive work-related indulgence to the best of your ability.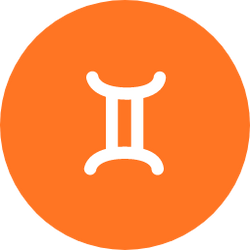 Gemini (May 21 – June 20)
anesha says challenging experiences often hold valuable lessons for personal growth. Embrace your journey, as overcoming adversity builds resilience and strength. Exercise caution with impulsive purchases to avoid unnecessary expenses. Prioritize essential needs and make wise spending decisions to maintain financial stability. Potential arguments or clashes with your manager in the workplace may cause anxiety. However, international clients may be willing to pay a premium for the services of independent experts. Success in your professional endeavors relies on accurate analysis. Embrace open-mindedness when discussing growth strategies and value input from others. Seek mentorship to enhance your educational journey. Communicate your desired college major to your parents and strive for constructive dialogue. Priorities well-being through healthy eating habits, yoga, and regular exercise. Carry an energy drink and a health kit for long trips.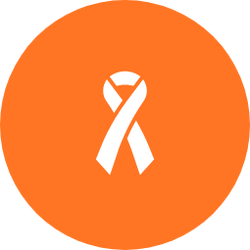 Cancer (June 21 – July 22)
Ganesha says that you will experience good fortune in your life. Take the opportunity to relax and unwind, embracing the positive energy surrounding you. During this month, your father may provide financial assistance. Additionally, you might be eligible for loan and tax relief. Keep an eye on potential financial benefits from the family business. The influence of the stars suggests the presence of a hidden relationship in your life. To strengthen your bond with your partner, it is recommended to plan a long vacation together. Maintaining an upbeat and punctual attitude at work is crucial this month. Patience will be rewarded, as the stars indicate gradual improvement over time. Keep an eye on potential growth opportunities in the wholesale industry. For those taking exams, it is important to focus not only on exam preparation but also on completing project work to achieve good grades. Consider exploring journalism or blog writing classes, which may involve some travel. To avoid health problems, it is advised for children to refrain from engaging in debates. Make sure to priorities spending quality time with family and friends to recharge your batteries and promote overall well-being throughout the month.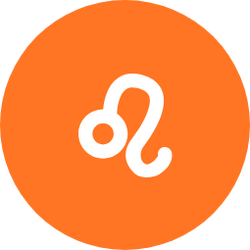 Leo (July 23 – August 22)
Ganesha says allowing yourself moments of quietness enables your mind to generate solutions and find clarity. Expect a raise from your employer this month, which can help you make progress towards getting out of debt. Focus on promotions and pay raises, but avoid taking out a loan to prevent potential issues. Any misunderstandings in your relationships can be successfully resolved with significant effort from your side. However, it is recommended to pay attention to your partner's behavior and address any concerns. There may have been recent changes in the office that benefit administrative professionals. The previous chaos that lasted for several days has subsided, making the work environment more pleasant. Students involved in sports or other activities have the potential for success if they persevere. However, it is important to prioritize health and engage in regular exercise. Developing and sticking to a routine can be a great starting point. There may also be opportunities for students to participate in sporting events abroad. Strive for a healthy work-life balance, as working excessively can negatively impact both your well-being and those around you. Finding a balance between work and leisure is essential for maintaining good health.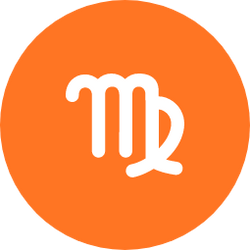 Virgo (August 23 – September 22)
Ganesha says that the best way to make your dreams a reality is to actively live and pursue them. If you feel dissatisfied with the slow progress in your finances, sticking to your budget can bring consistent gains. If you have applied for a loan, there's a good chance the bank will provide the assistance you need. Trust issues may be present in your relationship with your partner. Prioritize open communication and resolving conflicts to strengthen the bond between you. Employees may receive support and assistance from their superiors in the workplace. Job seekers may also find new opportunities during this time. This month presents a perfect opportunity for you to expand your horizons by acquiring a new skill. Your efforts in learning and personal growth will not be in vain. As the month progresses, you may start feeling better, and luck may turn in your favor. Take proactive steps to improve your well-being and embrace positive changes.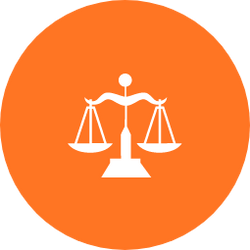 Libra (September 23 – October 22)
Ganesha says that abundance is seeking to enter your life. Embrace the belief of receiving and attracting abundance in all aspects. This week, there may be a need to cover legal fees. However, a previous marketing strategy has the potential to bring financial benefits to your company. Research and wholesale endeavors could contribute to your company's success. Your focus and attention will be devoted entirely to your partner. However, be cautious as your commitment to other tasks may falter due to abundant energy. This could lead to potential irritation from your superiors. Changes in your employment or role may result in an increased workload and important tasks being assigned to you. Expect a busy week in the workforce. Scientific success may be within reach for you. Consider exploring occult studies if they pique your interest. Medical students can anticipate a new task being assigned to them soon. Minimize stress by avoiding negative influences, both in people and thoughts. Engage in regular exercise and practice deep breathing techniques to promote overall well-being.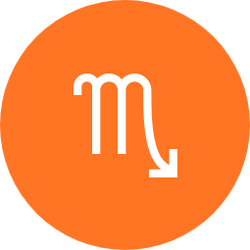 Scorpio (October 23 – November 21)
Ganesha says your exceptional personal efforts will lead to accomplishments by the end of the week, reflecting the fruits of your hard work. As the week concludes, you can expect stronger planetary support, which will bring a sense of ease in your financial matters. However, your ability to manage your finances will be tested, requiring careful attention. Emotional fluctuations such as sadness, anger, or arrogance may arise in matters of love. During challenging times, it is possible to feel that your expectations are not being met. Desired outcomes may not be immediate, and tasks may become more challenging. It is advisable to prioritize rest, meditation, and avoiding negative thoughts to navigate through difficulties. Your thoughts may feel strained during this time. It is crucial to maintain your motivation and persevere through challenging periods to achieve academic success. An internal conflict between emotions and logic may arise, impacting your well-being. As things may not go smoothly, it is important to take good care of your health, ensuring self-care and balance.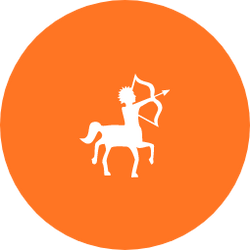 Sagittarius (November 22 – December 21)
Ganesha says you should not give up, as your best days are still ahead of you, holding great potential and opportunities. Practice frugality and exercise restraint in your spending habits. Saving money during this time will provide a safety net for any future challenges that may arise. The emotional connection in your relationships may deepen and grow stronger. For singles, there is a possibility of meeting their soul mate or someone significant entering their life. Employees may have opportunities for promotions and salary increases. Entrepreneurs might come across promising new ventures or business opportunities. Your academic performance can reach new heights. By working diligently, studying, and seeking guidance from mentors and experienced individuals, your chances of advancement and success are favorable. Following a strict and balanced diet can contribute to your well-being and alleviate concerns. Prioritizing health-related matters, such as maintaining a healthy lifestyle and ensuring sufficient sleep, is crucial for overall wellness.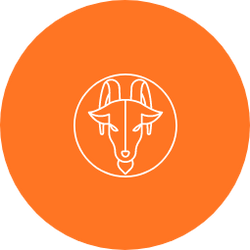 Capricorn (December 22 – January 19)
Ganesha says that the dynamic nature of the unseen realm means that your thoughts and energy projections have the potential to manifest in various forms. Your financial opportunities can come from diverse sources worldwide. Embrace a mindset that opens doors to promising employment opportunities, which can positively impact your current financial situation. A crucial aspect of love is being receptive and attentive to your partner's thoughts and emotions. Assure and motivate your partner by demonstrating your understanding and support, fostering a deep connection. Be cautious of ego clashes with business partners, as they can lead to financial setbacks. Effective communication and resolving conflicts can bring unexpected professional success. Embrace the opportunity to expand your knowledge and broaden your perspectives through continuous learning. Students who have laid a strong foundation through hard work can now reap the rewards of their efforts. Despite a busy schedule, prioritize spending quality time with your family. This will bring increased ease and reduced tension, enhancing your overall well-being.
Aquarius (January 20 – February 18)
Ganesha says that having confidence in a higher power and believing in a different reality can invite blessings into your life. Slow and steady progress can lead to savings over time. It is not advisable to take out a loan currently. In the case of medical expenses, there may be coverage available. For committed couples, this week holds potential benefits, but it requires honoring commitments and considering the needs of your partner. Recommendations or acceptance of guidance may play a role at this stage. Excessive preoccupation with work can exacerbate existing mental health issues, so it's important to avoid overburdening yourself. Keep your goals in mind and remain dedicated to working towards them. Create a calm and inviting study environment to enhance your performance. Increased dedication and focused efforts are necessary for improved academic outcomes. Lack of control over health can increase the risk of developing health issues. Priorities a balanced diet, hydration, sufficient rest, regular physical activity, and incorporate meditation to achieve optimal physical and mental well-being, as well as to strengthen your immune system.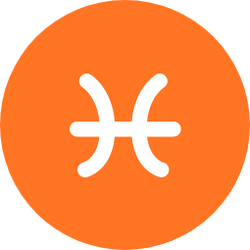 Pisces (February 19 – March 20)
Ganesha says it is important to love, cherish, and appreciate yourself first and foremost before engaging in anything else. Expect an additional payment from your employer this week. Opportunities for improving your financial situation through promotions and wage raises may arise. However, it is advisable to avoid taking out any loans as you may encounter difficulties. The presence of your loved one can bring happiness into your life. To cultivate a close and healthy relationship, practice humility and dedication in your interactions. While a coworker may propose a long-term partnership, exercise caution and avoid rushing into anything prematurely. Miscommunication in the workplace may lead to an increased workload. Family businesses may experience heightened tension that needs to be addressed. Develop a strategy and stay focused on the path ahead instead of dwelling on the past. Students who engage in confident athletic competition may face challenges this week. Avoid being aggressive as it can have negative effects on your well-being. Opt for nutritious leafy greens instead of junk food. Taking care of your health will enhance your overall offensive capabilities, especially if you participate in sports.
Use left/right arrows to navigate the slideshow or swipe left/right if using a mobile device