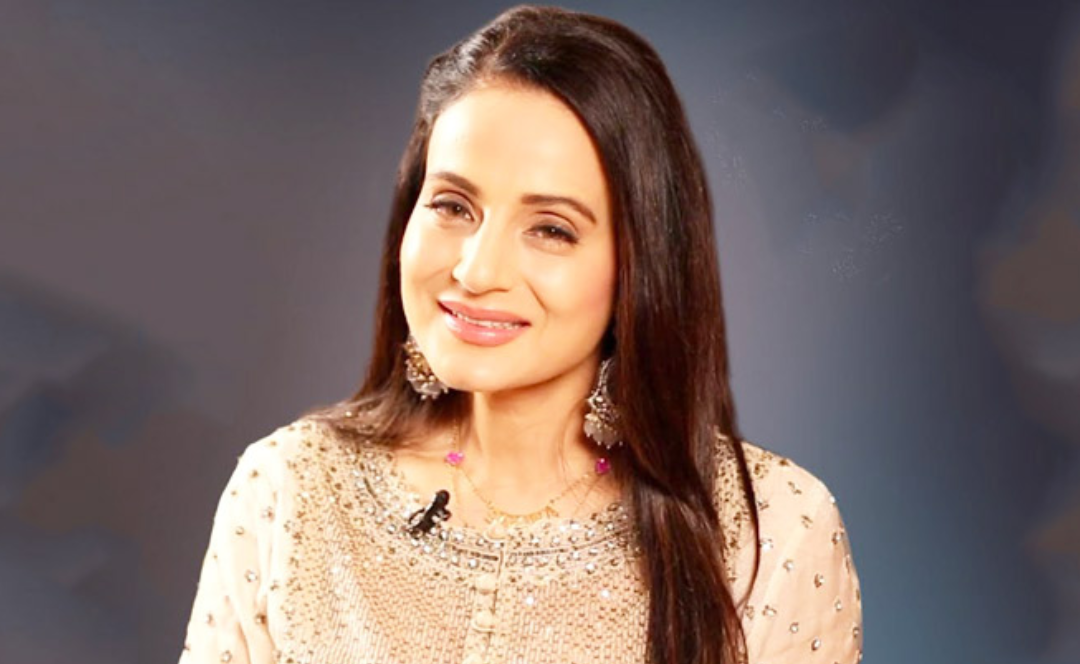 Ameesha Patel Career Prediction By Chirag Daruwalla
Ameesha Patel is a popular and famous Indian Hindi cinema actress. She is recognized for her acting in films, especially her fame associated with the films 'Kaho Na Pyaar Hai' and 'Ghadar: Ek Prem Katha'. She has worked in Hindi cinema as well as some Telugu and Tamil films and is an actress as well as a producer and model. The blockbuster film "Kaho Na... Pyaar Hai" in 2000 was Ameesha's first film with Hrithik Roshan. She did several Hindi and other regional language films and won two Filmfare for her first two films. Ameesha came to Bollywood as a cute actress and created her image as one of the sexiest actresses in Bollywood. She accepted challenging roles and adapted herself as per the requirements of the situation, showing her hard work and perseverance to survive in the industry.
Birth Chart and Education of Ameesha Patel
Date of Birth: Monday 9 June 1975
Place of Birth: Mumbai, Maharashtra, India
Birth Time: 12:00 Noon
Moon Sign: Libra
Nakshatra: Swati
Sun Sign (Western): Gemini
Sun Sign (Indian): Taurus
Ameesha was born on 9 June 1975 in a Gujarati family in Mumbai. Her father, Amit Patel, is a businessman, and her mother, Asha Patel, is a homemaker. Amisha got her name from the confluence of her parents' names, Am from Amit and Sh from Asha, making Ameesha.
Ameesha was born and brought up in Mumbai. Her grandfather Rajni Patel was a recognized lawyer and politician. Notably, she was the President of the Congress Pradesh Committee, Mumbai. Ashmit Patel is the brother of Ameesha Patel who is also a Bollywood actor. Her family was well-established in Mumbai and had good relations with Indian film industry families.
Ameesha completed her schooling at Cathedral and John Connon School. She was good at studies and decided to pursue bio-genetic engineering at Tufts University in the US. But after two years she changed her mind and turned to economics. She graduated as a gold medalist.
After that, she joined her first job at Khandwala Securities Limited. As an economic analyst. She was trained in the Bharatanatyam dance form when she was five years old.
Ameesha Patel's Film Career
Ameesha Patel's career after graduation was as an Economist Analyst at Khandwala Securities Limited. After that, she came to India and joined Satyadev Dubey's theater group. Where she acted in many places. Ameesha participated in an Urdu language play named Neelam. This play was written by Tanveer Khan.
After the theatre, Ameesha turned her attention towards modeling by appearing in several business campaigns. After which she also modeled for Fair & Lovely, Cadbury's Jai Lime, Fame, Lux, and many more famous Indian brands.
If we talk about Ameesha Patel's film career, it started in the year 2000 with Kaho Na...Pyaar Hai. At that time she had just passed secondary school. This movie of hers became a super hit. After which she acted in the movie Ghadar in 2001. Sunny Deol was Ameesha's co-star in the movie. After the release of this Ghadar movie, Ameesha Patel was praised a lot. Which people liked very much. Let us tell you, this movie of Ameesha Patel became one of the biggest hit movies in history. Ameesha Patel also received the Filmfare Special Performance Award for this movie. Let us tell you, this movie was the biggest hit movie of the 21st century which had earned Rs 973 million crore in India.
Due to the success of the film Ghadar and the love received from the people, the film Ghadar 2 was made in 2023. The release of this film is scheduled for 11 August 2023. Even today no one has forgotten the film Ghadar and people still like this film a lot. The trailer of Ghadar 2 became trending as soon as it was released on YouTube and the film is being promoted a lot. Fans are eagerly waiting for this film. As far as Sunny is concerned, this film will also be a hit. Ghadar 2 is the most talked about film of this year.
After this, Ameesha worked in many movies, along with Hindi, She has also worked in movies like Tamil, and Telugu. Several of her movies were unsuccessful at the box office but her performance in the 2006 movie Ankahi got a different recognition. Presently Ameesha Patel is handling the work as a film producer.
Ameesha Patel Kundali Analysis
Famous film actress Ameesha Patel, who started her film journey with Kaho Naa Pyaar Hai, was born on 9 June 1976 in Mumbai in the constellation Swati of Taurus Lagna Singh Navamsha Libra Rashi Rahu.
At the time of your birth, the aspect relationship of Guru-Rahu is creating Chandal Yoga which indicates obstruction in the field of great success. Now the third inauspicious yoga is Saturn-Mars together at the time of your birth. This combination also stands as an obstacle in the path of success. Therefore, till now you have not been able to get the benefit of more films.
The transit of Saturn through the first house indicates that one's career is related to personal ambition to achieve prominence and overcome problems related to self-expression. Her goals include personal happiness, financial security, general well-being, and personal fulfillment. Jupiter is transiting through the fifth house. There is a possibility of a warm and generous love life with people who are wealthy or generous. After August she is likely to experience some success, happiness, and benefits through such love relationships. But Does not like the transit of Mars and Ketu through the twelfth house. Natal Mars and Saturn are also located here. Mars, being a Yogakaraka planet, the energy levels may fluctuate from day to day, depending a lot on one's emotional state of mind. Frequent periods of peace and solitude are necessary to recharge her energy.
By the way, Gajakesari Yoga is also being formed at the time of your birth. The one which is called Uttam Raja Yoga, there is also Malavya Yoga. But when inauspicious yogas are in large numbers then one or two Raj yogas are not able to give their auspicious results. The Sun in the enemy sign in the ascendant is also standing as a hindrance in marriage. It has been observed that when the Sun is in the ascendant, it also causes a delay in marriage, whereas, in your horoscope, the Sun is in an enemy sign at the time of birth.
Overall she may feel good during the Dasha period of Shani. When considering the Moon chart, Saturn becomes its benefic planet. She should enhance the energy of Shani to get fruitful results. Saturn's low vision in the twelfth house and the enemy's vision in the sixth house also cause obstacles in the path of success. At present, Saturn's transit is taking place through the fifth house and there is no benefit in having Saturn with Mars aspecting the fifth house. When Saturn is exalted in transit, then some benefits can be expected and that too not much.
Conclusion
When Mercury and Rahu aspect each other from the seventh aspect, there is a dispute over the father's property and a court case arises. After starting a tremendous campaign in films, her name gradually started declining, The reason for this is Venus being in the twelfth house, here Venus is the lord of valor and state house. Venus is situated in the enemy sign due to which Rajbhang Yoga is being formed which gives defamation in love affairs and is trying to tarnish the good name. With the blessings of Ganesha, Astrologer Chirag Bejan Daruwalla advises on the basis of Ameesha Patel's Kundli that Venus is showing that she should be careful with her secret enemies and take care of her health, although Venus also keeps her from being active on social media. Let's make and create a romantic mood by paying full attention to health.