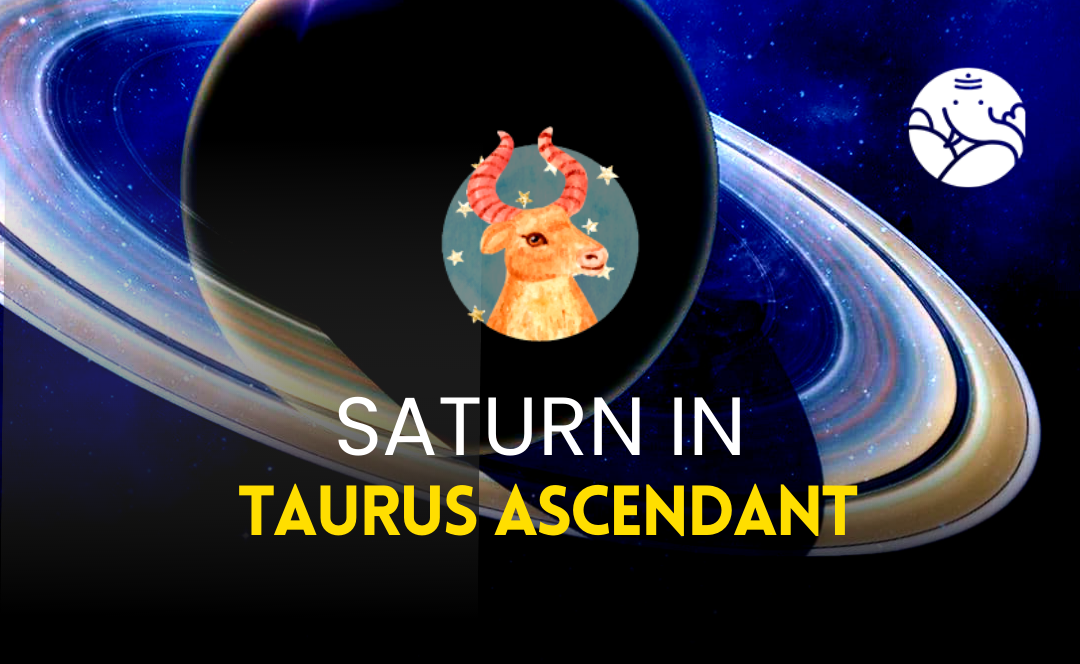 Saturn in Taurus Ascendant
The position of Saturn is considered to be the most important in comparison to all the other planets. Because the fruits obtained from other planets are for a limited period of time. Therefore, due to the influence of other planets, the normality of a person's life: only normal events are affected. But Saturn gives the opposite results. Regarding Saturn, it is said that the house in which he is situated. And the senses with which the vision makes a connection. Their fruits are definitely received at the right time. The results obtained from Saturn are also affected by the factors of the zodiac.
Saturn in all 12 Houses for Taurus Ascendant
Saturn in 1st house Taurus Ascendant
If Saturn is situated in the first house of Taurus ascendant, there are chances of poor health for the person. The person gets the cooperation of luck in the works. Father's support can be found. His prestige also increases. Following government rules can be beneficial. There may be a decrease in the happiness received by one's brothers and sisters. But the power of a person increases. There are also possibilities of obstacles in the business sector.
Saturn in 2nd house Taurus Ascendant
In the second house of Taurus ascendant, Saturn gives the best results due to the presence of its friend Mercury in Gemini. Their wealth and family increase. There is a possibility of getting a profit in the workplace. The income of the person increases. But this yoga can reduce the sweetness of a person's relationship with their mother. There may also be a decrease in Their family's happiness.
Saturn in 3rd house Taurus Ascendant
Dealing with siblings remains moderate. There is an increase in might. Luck favors you. Problems may arise from child matters. Success is also achieved in the field of discipline. Due to not much difference between income and expenditure, there is a decrease in accumulation. Working from a foreign place can lead to failure.
Saturn in 4th house Taurus Ascendant
Lack of happiness in house, mother, land, hostile behavior with mother, maintaining influence on enemies. There may be profit from a maternal uncle, success in the field of business, the yoga of getting respect, and lack of interest in religious activities. They may get physical pain.
Saturn in 5th house Taurus Ascendant
Success in the fields of mode, and intelligence. Business work is completed with the cooperation of children and intelligence. There may be trouble due to a life partner. There may be a decrease in income. You can get benefits from family members. Such a person can get fame on the strength of his intelligence. You can get prestige and success.
Saturn in 6th house Taurus Ascendant
Victory over enemies, increase in profits, and respect in the field can be achieved. Profits can be obtained in business. There are chances of not having a cordial relationship with the father. Expenses may be more. Relations with people outside the family are not favorable. Their siblings may also be dissatisfied with the person. There is an increase in might. But due to expenditure, the worries of the person increase.
Saturn in 7th house Taurus Ascendant
Profits and progress are obtained from difficulty in the field of business. By making effort, the luck of a person increases. Follows the rules of religion. There is happiness in family life. There is a decrease in the pleasures of parents, place, land, etc.
Saturn in 8th house Taurus Ascendant
Difficulties have to be faced in the workplace. There is also a possibility of not being cordial with the parents. You may lose interest in religious activities. One can get success in the field of education.
Saturn in 9th house Taurus Ascendant
There is an increase in prestige, good behavior with everyone, interest in religion, an increase in effort, and an increase in luck. There is a lack of hard work in the nature of the person of this yoga.
Saturn in 10th house Taurus Ascendant
Received respect from the field of work, respect of the father, attainment of prestige, interest in the work of religion, spending money is high. There may be an increase in concerns. There is a possibility of maintaining a cordial relationship with a life partner. There may be a lack of happiness in the mother and family life. With hard work, full support of luck can be obtained.
Saturn in 11th house Taurus Ascendant
Obtaining respect in the field of intelligence, obstacles in income, obstacles in getting profit, and health can be favorable. By working hard, a person can reduce the obstacles to their success.
Saturn in 12th house Taurus Ascendant
Relations with neighbors are not cordial. Health remains at a moderate level. Enemy sides may prevail. There is a possibility of disturbance in the mind of the person. Luck's support can be obtained in many works. With this yoga, one should avoid reducing labor.
Conclusion
Saturn gives different results according to its position in Taurus Ascendant. Talk to an astrologer to know more about Taurus Ascendant.