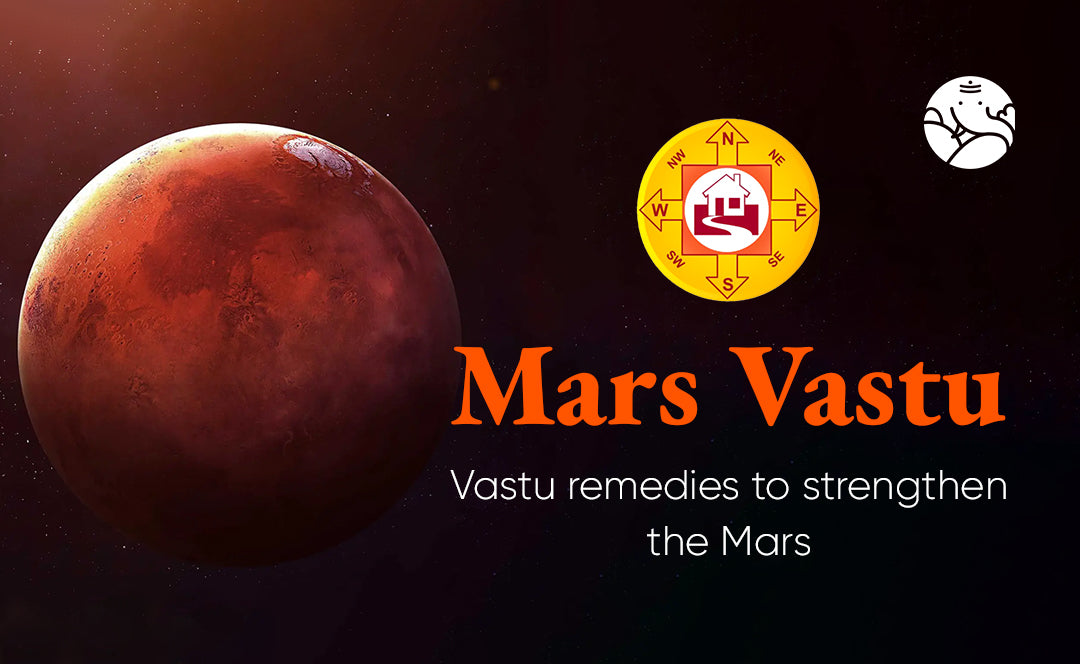 Mars Vastu: Vastu Remedies To Strengthen The Mars
Vastu has a deep impact on our lives. If the house or workplace is not built according to Vastu, then there are many problems in life. At the same time, progress in life stops and the person becomes financially weak. At the same time, let us tell you that the planet and Vastu also have a connection with each other. Here we are going to talk about Mars, whose direction in Vastu is considered to be South. This means this direction is ruled by Mars. Let us know the ways to strengthen Mars.
In Vedic astrology, Mars is considered to be the factor of patience, bravery, courage, strength, anger, provocation, conspiracy, enemy, dispute, younger brother, immovable property, land, blood, etc. If Mars is inauspicious, then one has to face problems related to these areas.
Along with this, from the point of view of Vastu, this direction has been considered the main direction for providing position, prestige, the happiness of a father, and stability in life. That's why this direction needs to be auspicious. Because if there is a defect in this direction, then the person may have to face these troubles like excessive anger. Dispute with brothers. Enemies becoming active. Problems in married life. Occurrence of boils and blood-related diseases. That's why this direction needs to be auspicious.
Make Bedroom In This Direction
According to Vastu, the south direction is related to law, justice, litigation, comfort, life, and death. That's why bedrooms and storehouses should be kept in this direction. So that you can get the auspicious effect of Mars. On the other hand, due to the influence of Mars, you can get success in business and career.
Vastu Remedies To Strengthen The Mars
In Hinduism, charity has been described as a very effective way to get the blessings of any deity or planet. In such a situation, donate red lentils, red cloth, wheat, jaggery, copper, red sandalwood, red flowers, and red sweets according to your ability on Tuesday to get the auspiciousness of Mars and remove the weaknesses associated with it.





The worship of Shri Hanuman ji is the most effective means of obtaining the auspiciousness of Mars. If you are facing all kinds of problems in your life due to Mangal Dosh, then to avoid them you should do sadhana and worship Sankatmochak Shri Hanuman ji.





Fasting on Tuesday is a very good way to make a weak Mars a sacrifice in the horoscope, by observing which Mangal Dosh is removed from the life of the individual and he gets the auspiciousness of this planet.





To get the auspiciousness of Mars and to remove the defects associated with it, use red-colored sandalwood in daily worship and also apply Tilak on your forehead.





To remove the inauspicious effects of Mars, Mars should be established at home. You can install the yantra on Tuesday morning. First of all, purify the yantra with Ganges water and after that install it by showing incense sticks.





The direction of Mars is believed to be south. Plant a neem tree at twice the distance from the door in the south direction.
Conclusion
In astrology, Mars, the son of the earth, has been considered the commander of the nine planets, whose strength in the horoscope brings strength and power within the person. Due to the auspiciousness of Mars, he is indomitable and does not hesitate to take big decisions, but on the contrary, when Mars is afflicted or weak, the person gets the opposite results. According to astrology, Mars is perceived as a malefic planet. Because of whose fault a person often has to face all kinds of problems. If you want to get more information about Vastu remedies to strengthen Mars, then Astrology phone Consultation will help you.