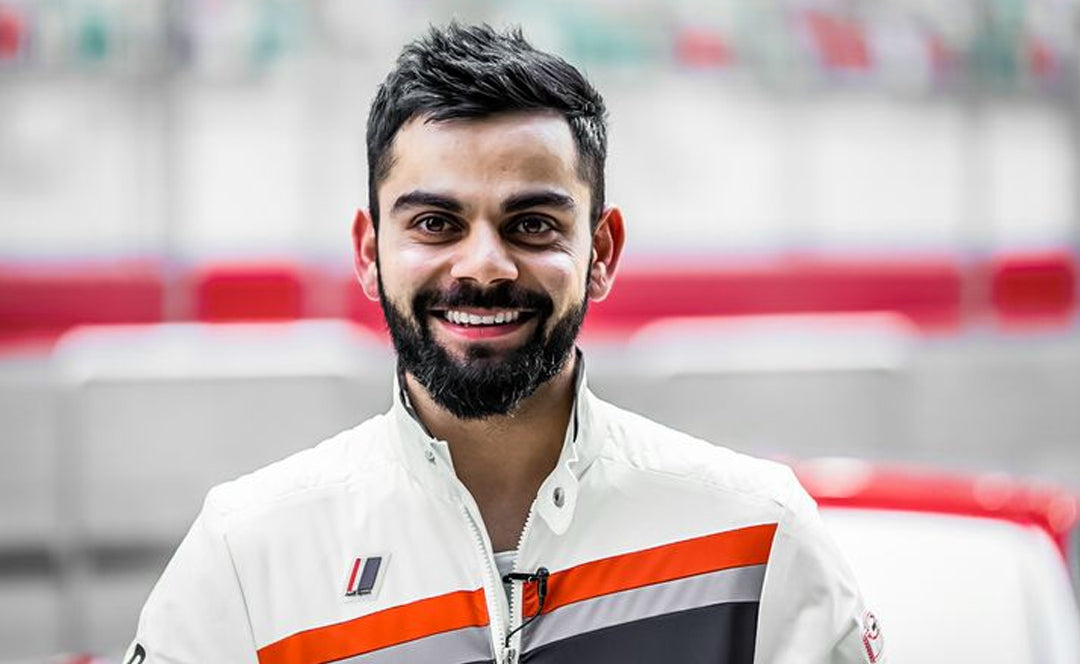 Virat Kohli Astrology Prediction by Chirag Daruwalla
Virat Kohli is such a player in the world of cricket that everyone knows that he is an international cricketer, he is one of the most promising cricketers who plays right-handed. Virat Kohli is regarded as one of the best batsmen in India. Virat Kohli is a very impressive and promising cricketer who is called the backbone of the Indian cricket team. Virat Kohli became the captain of the Indian cricket team on his own heels and took Team India to new heights. Virat is a right-handed batsman as well as a good fielder. He is currently the captain of the Indian cricket team, in addition to this he is the captain of the Royal Challengers Bangalore team in the Indian Premier League (IPL) since 2003. He had an inclination towards cricket since childhood, seeing that his father gave him the right guidance and pushed him forward, due to which he has reached this stage today. He was awarded the Padma Shri award in 2017 for his contribution to cricket.
Virat Kohli Birth Chart and Education
Date of Birth: Saturday 5 November 1988
Place of Birth: Delhi
Birth Time: 10:28 AM
Moon Sign: Virgo
Nakshatra: Uttara Phalguni
Sun Sign (Western): Scorpio
Sun Sign (Indian): Libra
Virat Kohli was born on the day 05 November 1988 in a Punjabi family in New Delhi. His father's name is Prem Kohli he is a criminal lawyer by profession his mother's name is Saroj Kohli she is a homemaker. Virat Kohli has a brother whose named Vikas Kohli and a sister whom named Bhavna Kohli. When Virat Kohli was only three years in age, he took the bat in his hand. After this, his interest in cricket started showing more and he started focusing on cricket. Seeing their child's interest in cricket, Virat Kohli's parents encouraged him to prepare for cricket. Virat Kohli used to go to Delhi's famous cricketer coach Rajkumar Sharma to take cricket training.
His early education was at Vishal Bharti Public School, Delhi. He had a special attachment to cricket since childhood. Which he was admitted to the cricket school at the age of 8 only due to the encouragement of his father. In the school where he studied, the focus was only on education, sports training was not given. Then his father thought of changing his school and got him admitted to a school where special attention is given to both sports and education. After this, he got admission to Savior Convent Senior Secondary School Paschim Vihar Delhi from class 9th. Due to his interest in sports, he has completed only 12th standard education and has given his full time to cricket. He took cricket training from Rajkumar Sharma at Delhi Cricket Academy.
Virat Kohli married Bollywood's famous actress Anushka Sharma on 11 December 2017 at a luxurious resort in Tuscany, Italy. Anushka Sharma has worked in many Bollywood films and most of her films have been super hits. Virat Kohli and Anushka have a daughter named Vamika Kohli. Vamika Kohli was born on the day of 11 January year 2021.
The Career of Virat Kohli
The best player in the world of cricket. This is a middle-order batsman so he can bat comfortably, along with this he is also a right-arm bowler. In 2002, he played Under-15, and after that, in 2004 he was selected for Under-17. This led to a change in his games every day, giving him the opportunity to play for the first-class debut in 2006, and in 2008 he was selected for the Under-19 side. His first Under-19 World Cup match was held in Malaysia, in this match, India won, and from here his story took a new turn. After this, seeing his performance, Virat was selected for One Day International. He played in this match against Sri Lanka only at the age of 19 and it was a big deal for him, so soon he got selected in one match after another and got the opportunity to play in the World Cup in 2011. India won in that too, with this he started playing Test matches in 2011 and gave his best performance in Test matches. In the year of 2013, he proved himself by scoring a century in ODI. After this, he was continuously successful in playing the match and won the title of man of the match twice in 2014 and 2016. With this, he made India win by playing the same game continuously from 2014 to 2017. After such a great performance, he was counted among the best batsmen.
Along with being a cricketer, he is the brand ambassador of many companies, let's know about them Valvoline, Philips India, MRF Tires, Remit 2 India, Uber India, Vicks India, Boost Energy Drink, American Tourister, Royal Challenge Alcohol, Audi India Partners with, Manyavar, Tissot, Too Yumm, Puma, and more.
Virat Kohli Birth Chart Analysis
Virat was born in Sagittarius ascendant and Moon sign Virgo. Presently, Mahadasha of Rahu is going on in Virat's Kundali and Antardasha of Mercury is also going on, which will be in September 2020. Rahu is posited in the 3rd house, which is responsible for courage, and Mercury, the lord of the 10th house, responsible for career, is sitting in the 11th house. Mars, the symbol of sports, is also situated in the fourth house along with its friendly sign. Along with this, Venus and Mercury have also changed their zodiac sign. Due to the combination and presence of all these special planets, Virat has been able to get immense success, which he has achieved so far.
The third house of the horoscope shows the might of the person. Everyone is familiar with his angry personality. He gets that ability from Shani that if a person gets stuck at the crease, then he can get rid of everyone's sixes. He not only has aggression but also has a very good technique, due to which he performs brilliantly in all formats of cricket (T20, ODI, and Test). People like to watch them in every format. His batting skills and aggression are appreciated all over the world. If the leader of the team is so strong, then the morale of the rest of the players automatically increases.
Jupiter is in the 8th house and is Veeparit Raj Yoga and the ascendant lord also aspects Venus. Veeparit Raja Yoga in this horoscope shows that whenever circumstances are against them, then their morale becomes stronger. He is not a nervous person but knows how to create fear in the person in front of him. The position of Jupiter in his horoscope is very good. Lagnesh Venus is situated in the 12th house, which is debilitated, but from here it is free from the defects of the debilitated. There are three reasons for this – one is the change of zodiac signs in Venus-Mercury, the other itself is Veeparit Raja Yoga and the second opposite Yoga karaka planet is aspected by Jupiter.
Conclusion
Virat Kohli has reached this point of success today, but he had to face many problems to reach here. He has also been in many controversies. Apart from this, Virat Kohli is also very much debating about his look. A large number of youths follow Virat's look. Not only this, but Virat is also very serious about his fitness. With the blessings of Ganesha, astrologer Chirag Bejan Daruwalla prays to God that Virat continues to earn his name in the world of cricket like this and keeps increasing the glory of India.
The new year is going to bring happiness to Virat Kohli. If we talk about the horoscope, then the new year is going to be great for Virat Kohli. According to scholars, Virat Kohli's health will be better in the year 2023. His popularity will increase. Apart from this, you will enjoy friendship and happy family life. Virat Kohli's wishes will be fulfilled and Virat Kohli's problems will end.