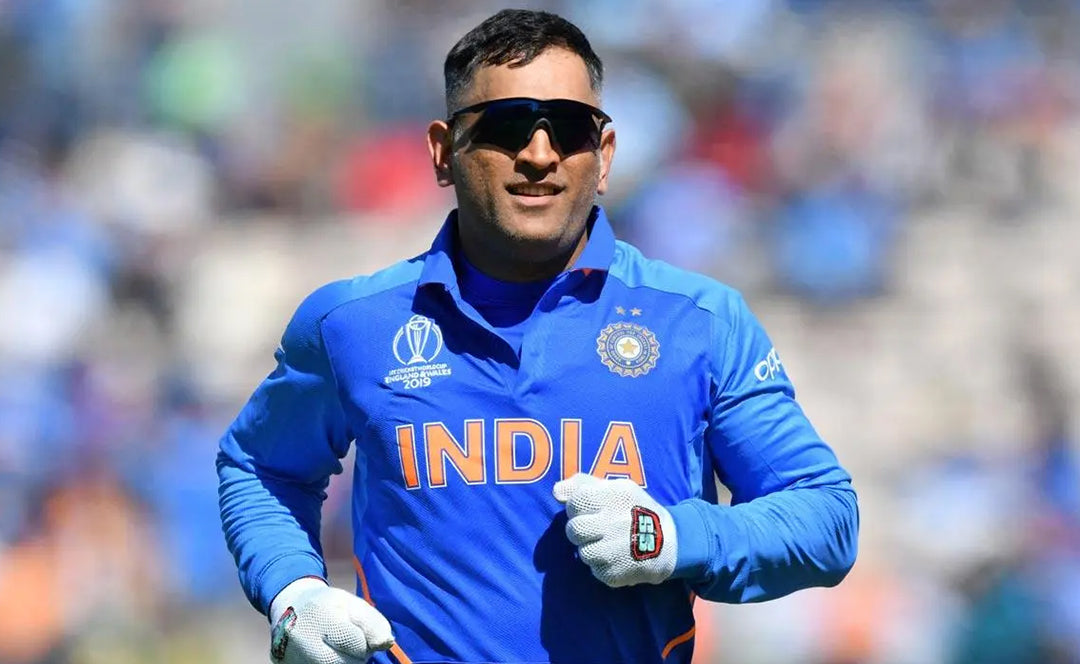 Mahendra Singh Dhoni Astrology Prediction by Chirag Daruwalla
Mahendra Singh Dhoni or MSD, this name needs no introduction. He has traveled from ticket checker to becoming the best cricketer in the world due to his hard work and dedication, so today his name comes not only in the country but also among the world's best captains.
Mahendra Singh Dhoni is a well-turned Indian cricketer and former captain of the Indian cricket team. Mahendra Singh Dhoni became India's most successful captain by winning 22 Tests, surpassing Sourav Ganguly. He has also been India's most prosperous captain Cool in ODIs. Mahendra Singh Dhoni is also the captain of Chennai Super Kings in the Indian Premier League (IPL). Below his captainship, Chennai Super Kings have also won the IPL title three times. Representing the Indian team, Dhoni has scored 4876 runs in 90 Test matches, 9967 runs in 318 ODIs played till July 2018, and more than 1400 runs in 92 T20 Internationals. While Dhoni has 256 runs in Test cricket. Catches and 58 stumpings are recorded. And in ODIs (as of July 2018), he has 297 catches and 107 stumpings. Whereas in T20 (as of July 2018), he has 49 catches and 33 stumps.
MS Dhoni Birth Chart and Education
Date of Birth: Tuesday 7 July 1981
Birth Place: Ranchi, India
Birth Time: 11:15 AM
Moon Sign: Virgo
Nakshatra: Uttara Phalguni
Sun Sign (Western): Cancer
Sun Sign (Indian): Gemini
MS Dhoni was born on 7 July 1981 in Ranchi, Bihar now present-day Jharkhand in a Hindu Rajput family to Paan Singh and Devki Devi. His native village is in Lamgara in Almora, Uttarakhand. M S Dhoni's father, Paan Singh, moved to Ranchi from Uttarakhand and worked in junior management positions at MECON. Dhoni has a sister and a brother named Jayanti Gupta (Sister) and Narendra Singh Dhoni (Brother).
Mahendra Singh Dhoni did his schooling at Jawahar Vidya Mandir, Ranchi, Jharkhand, and excelled in several sports such as badminton, football, and cricket. Dhoni liked football instead of cricket since childhood, but his coach Thakur Digvijay Singh inspired him to play cricket. M S Dhoni used to play as a goalkeeper in the football team. Seeing this, the coach asked him to play as a wicketkeeper in cricket. M S Dhoni started playing cricket with the consent of his parents. In 2001-2003, Dhoni played for the first time on behalf of the Commando Cricket Club, where everyone praised him for his wicketkeeping. In 2003, M S Dhoni also worked as a train ticket checker at Kharagpur railway station.
Cricket Career of Mahendra Singh Dhoni
Mahendra Singh Dhoni played the first Ranji match of his career in the year 1999. This Ranji match was played by M S Dhoni in front of Assam from Bihar. In this match, Mahendra Singh Dhoni played brilliant innings of 68 runs and in this whole series, Mahendra Singh Dhoni scored 286 runs in 5 matches, after this Mahendra Singh Dhoni took part in other makeshift matches after this trophy.
In the year 2001, Mahendra Singh Dhoni was selected for Duleep Trophy but due to a lack of proper information, he could not play Duleep Trophy.
In the year 2003, Dhoni was playing a match for Talent Resource Development in Jamshedpur and former Bengal captain Prakash was very attracted to his passion for cricket and he informed the National Cricket Academy about this, due to which Mahendra Singh Dhoni was selected. Got selected for the Under-19 team of Bihar.
In the year 2004, Mahendra Singh Dhoni was selected for the Deodhar Trophy, in this series, M S Dhoni performed very well as a wicket-keeper batsman, he scored 244 runs in four matches, and his team won the series.
In the year 2004, Mahendra Singh Dhoni was selected for the India A team, where Mahendra Singh Dhoni played his first match against Zimbabwe and performed very well.
In the 3-nation series played against (Pakistan A Kenya A India A), Mahendra Singh Dhoni performed very well in this series, and in a match against Pakistan, he won India with the help of a half-century.
After becoming the captainship of India, he led the Indian team in the ICC World Twenty20 held in South Africa in September 2007 and won the tournament. After winning the World Twenty20 Cup, Dhoni was handed over the captaincy of One Day match and Test match as well and Dhoni fulfilled this responsibility given to him very well. Under the captaincy of M S Dhoni, India was able to achieve the first position in the ICC Test rankings in the year 2009 and Dhoni has also made many records while being the skipper. M S Dhoni has led India in two World Cups and under his captainship, India won the World Cup in the year 2011. Whereas in the 2015 World Cup, India was well-turned in reaching the semi-finals.
Analysis of Mahendra Singh Dhoni's Birth Chart
Born on 7 July 1981, Mahendra Singh Dhoni belongs to the Virgo Moon sign. His ruling planet, Mercury, the intelligent planet, is ideally placed in his birth chart, in Gemini with the Sun in the tenth house of career. A very strong point for Dhoni inspired him to rise remarkably in his professional career. The conjunction of Sun and Mercury in Gemini, in the tenth house of his profession, is confirming his versatility in the game of cricket to brings him great success. It is known as 'Budhaditya Yoga' which gives excellence of mind. Jupiter, Moon, and Saturn are together in their ascendant making 'Gajakeshari Yoga' in a Kendra house to bless them with financial bliss.
Saturn, the lord of the fifth house, is also creating a 'Kendra-Trikon Yoga Karak' place in its ascendant for its own benefit. The placement of Jupiter in Lagna is very auspicious for giving magnetic personality, honest and helpful nature, name, and fame. In his Kundli, Venus and Rahu are placed in the eleventh house of income so that he can earn well even from foreign relations. Venus is the most auspicious planet for him and also the lord of the ninth house of fortune. Due to the aspect of Mars in the third house, he will try to give the expected results from it. The Moon, the lord of the eleventh house, is in the first house in Virgo, creating an excellent 'Dhana Yog' in his favor.
Conclusion
Mahendra Singh Dhoni is a good cricketer as well as a businessman. He is associated with many types of business, along with this he also has a hotel in Ranchi named Mahi Niwas. Not only this, in the year 2016, Mahendra Singh Dhoni also tried his luck in the clothing business and he also started a clothing brand named Seven in association with Riti Group. Mahendra Singh Dhoni surprised people the day he announced his retirement from his international cricketing career. That was the day of August 15, 2020, on this day Mahendra Singh Dhoni retired forever from his long cricketing career of 16 years. With the blessings of Ganesha, Astrologer Chirag Bejan Daruwalla wishes Mahendra Singh Dhoni all the best in his future endeavors.