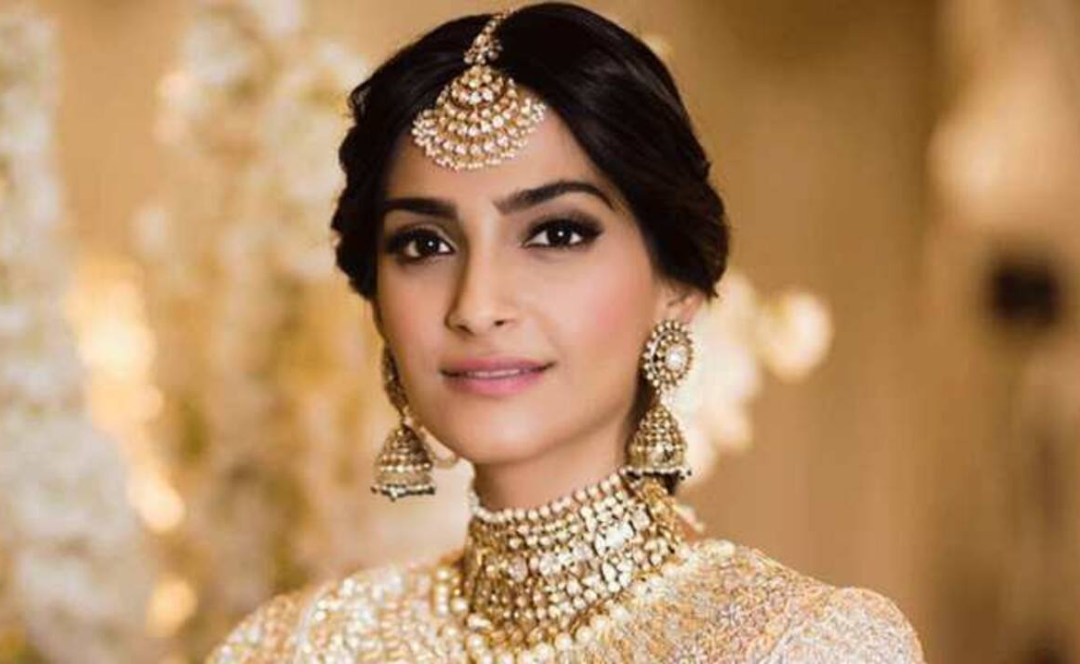 Sonam Kapoor Career Prediction By Chirag Daruwalla
Sonam Kapoor is an Indian actress. She works in the Bollywood industry. She has earned a National Film Award and a Filmfare Award. From 2012 to 2016, she appeared in Forbes India's Celebrity 100 list based on her revenue and popularity. She is the daughter of renowned actor Anil Kapoor. She made her acting debut in Sanjay Leela Bhansali's romantic Film Saawariya (2007), which was a box-office flop. Sonam Kapoor was born into the well-known Kapoor family of Bollywood. Sonam is a wonderful actress. Sonam Kapoor is very religious and has never forgotten the culture of India. So let's know some more things related to Sonam Kapoor's life.
Sonam Kapoor Birth Chart and Education 
Date of Birth: Sunday 9 June 1985
Place of Birth: Mumbai, Maharashtra City, India
Birth Time: 9:00 PM
Moon Sign: Aquarius
Nakshatra: Shatbhisha
Sun Sign (Western): Gemini
Sun Sign (Indian): Taurus
Sonam Kapoor was born the day on June 9, 1985, in Chembur, Mumbai. Her father is Bollywood's famous actor Anil Kapoor. Not many people know that Anil Kapoor is also a producer and the founder of Anil Kapoor Films Company. Sonam's mother name is Sunita Kapoor and she is a model and designer. Harshvardhan is Sonam's younger brother and Rhea is her younger sister. Boney Kapoor and actor Sanjay Kapoor are Sonam's uncles. Sridevi and Mona Shourie are Sonam's aunties. Arjun Kapoor, Mohit Marwah, And Ranveer Singh is her cousins. She married Anand Ahuja in 2018. Anand Ahuja is an Entrepreneur. Sonam Kapoor and businessman Anand Ahuja welcomed their first child on August 20, 2022. Sonam Kapoor and Anand Ahuja announced that their son's name is Vayu Kapoor Ahuja.
Sonam did her schooling at Arya Vidya Mandir School, Juhu. She was interested in sports from an early age and loved to play rugby and basketball. She also learned dance, Kathak, and Latin dance very well. Sonam completed her graduation from the University of East London. She also holds a bachelor's degree in political science and economics from the University of Mumbai.
The Film Career of Sonam Kapoor
Sonam Kapoor was also interested in becoming a writer and director. Sonam also decided to pursue a career in drama and arts at the United World College of Southeast Asia in Singapore. She wanted to work behind the camera to be a part of the film 'Crew'.
Sonam worked as an assistant director in Rani Mukherjee's film 'Black' on the recommendation of her father Anil Kapoor, but Sanjay Leela Bhansali gave her a big break in the film 'Saawariya'. For the first time in this film, she came in front of the people on the screen and appeared in newspapers and T.V. Got a lot of headlines on the channels too.
Later in 2007, Sonam played the lead role in Bhansali's Saawariya. Apart from receiving praise for her performance, she was also praised for her beauty.
Sonam's second film 'Delhi 6' came in the year 2009, in which she worked with Abhishek Bachchan, which increased Sonam's popularity.
In 2010, she was considered a superstar after starring in two hit films, "I Hate Luv Storys" and "Ayesha". In the same year, she was named in the Forbes list of 100 Famous Indian Personalities.
Sonam Kapoor went through a rough patch with a series of flops but regained her stardom with the 2013 superhit film Raanjhanaa. She got successful with the film Khoobsurat, released in the year 2014.
She later played the role of a princess in Prem Ratan Dhan Payo, one of the highest-grossing Bollywood films.
In 2016, Neerja, based on the life of Neerja Bhanot, did the film 'Neerja' and for this film, she also received the Filmfare Critics Award and National Film Award for Best Actress. The film is also one of the highest-grossing Bollywood female protagonist films.
She again received critical acclaim for her performance in the 2018 release PadMan.
Sonam Kapoor's Kundli Analysis
At the time of birth, Leo Ascendant (Lagna) was rising in the first pada of Purva Phalguni with Leo Navamsa and Sagittarius Dreshkana. It clearly establishes that you will lead an excellent life from the age of 28. Her best period will be between the ages of 28 and 32.
Actress Sonam Kapoor was born on 09 June 1985 in Leo ascendant and Aquarius. Ketu and Shani are in the second house, Jupiter in the sixth house, Moon in the seventh house, Rahu and Venus in the ninth house in Aries, Mercury, and Sun in the tenth house in Taurus, and Mars in the eleventh house.
Lagnesh Sun being in the house of work tells her to be a Karmayogi. Sun is the Karaka planet of the father. The father adores her daughter a lot and thinks a lot about her future. Presently Saturn is auspicious in Sagittarius. Moon transit in Libra will make their married life happy with a very strong fortune at present.
Seventh Moon and ninth Venus gave Sonam Kapoor a wealthy, beautiful, and faithful life partner. Their married life will be happy. There will also be accommodation abroad. They will get the love of their husbands. Venus will increase their fortune after marriage.
Talking about her coming year, in her solar chart, the lord of the 5th house forms favorable yoga, which suggests that she will maintain a proper balance between her personal and professional life. She will get benefits from her field of work as well as from the people working with her. There are strong chances of getting many projects. Her career goals are likely to be achieved. Her competitors may rise, but she is determined to defeat them and win. Her child will bring prosperity and happiness to her family. Even Sonam's career or professional life will gradually pick up after the birth of her child. She will bring up her child in a religious and pious home environment.
Conclusion
Looking at Sonam Kapoor's birth chart, as far as their career is concerned, Jupiter is transiting through the 10th house which can make her a respectable, scholar, shrewd acquirer of money, vehicle, determination to achieve something, highly moral, accumulated wealth Is. She can be more ambitious during this period. The lord of the 10th house is passing over the natal Mars from the 5th house. This indicates that she has to put in more effort to become a celebrity. With the blessings of Ganesha, celebrity astrologer Chirag Bejan Daruwalla prays to God that her married life with Anand Ahuja will be very blissful this year and they will be blessed with a son. Sonam is a good actress but her talent is yet to be utilized properly in Bollywood. She has a lot of potential as an actor and should also target performance-oriented and glamor roles in the near future.