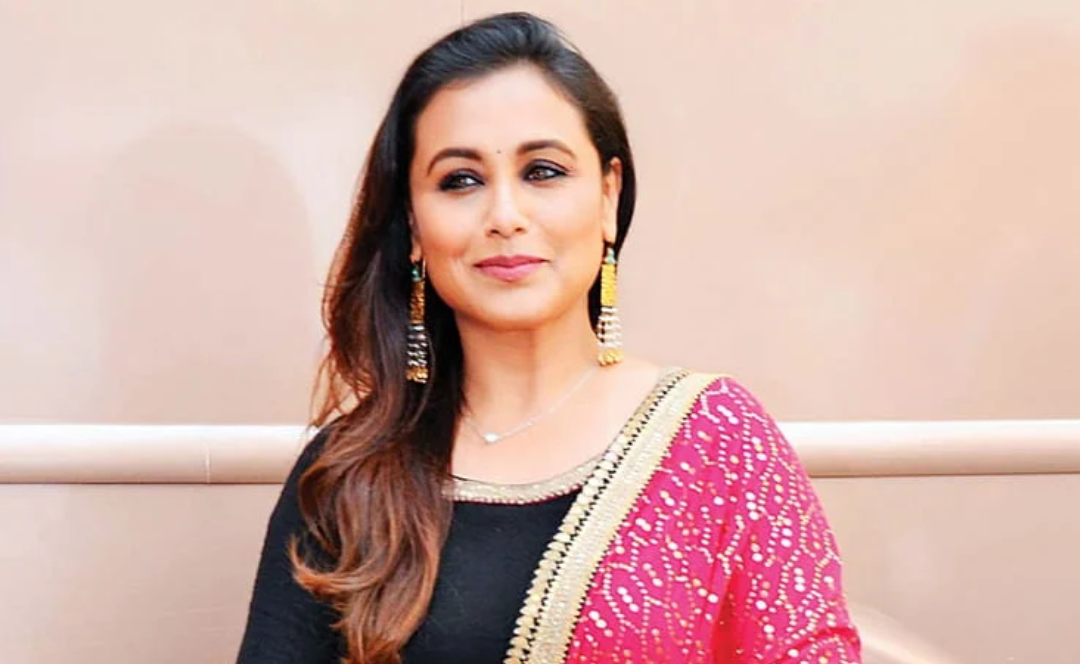 Rani Mukherjee Career Prediction By Chirag Daruwalla
Rani Mukherjee is not dependent on any introduction today. With her skill, she has made a good name for himself in the country and the world. Rani Mukerji is a famous Indian actress. Through her Bollywood career, she has become one of the most high-profile celebrities in India, winning numerous awards, including seven Filmfare Awards. She has worked in many Hindi films. She got famous in Bollywood from the film Kuch Kuch Hota Hai. Rani Mukerji's filmy roles have been cited as a significant departure from the traditional portrayal of women in Bollywood industry. Rani is very active in social service work and has collected donations for many organizations.
Rani Mukherjee Birth Chart and Education
Date of Birth: Tuesday 21 March 1978
Place of Birth: Mumbai, the city in Maharashtra, India
Birth Time: 12:00 PM
Moon Sign: Cancer
Nakshatra: Ashlesha
Sun Sign (Western): Aries
Sun Sign (Indian): Pisces
Rani Mukerji was born on 21 March 1978 in the city of Mumbai, Maharashtra to father Ram Mukherjee and mother Krishna Mukerji. Rani belongs to an actor's family, and most of her family members are associated with the Bollywood industry. Her father is the late Ram Mukherjee who used to be a film director, her mother's name is Krishna Mukherjee she is a playback singer Raja Mukherjee is her elder brother. On 21 April 2014, Rani married noted director and producer Aditya Chopra in a secret ceremony in Italy, they have a daughter named Adira, born on 9 December 2015.
Rani received her early education from Maneckji Cooper High School in Juhu, after which she joined SNDT Women's University, Mumbai, to complete her further studies, where she obtained her bachelor's degree in Home Science.
Rani was very fond of learning dance since childhood, so she started learning dance in tenth grade itself. Rani Mukherjee is also a good Odissi dancer.
The Bollywood Career of Rani Mukherjee 
Bollywood actress Rani Mukherjee has completed 25 years in the film industry. Bollywood actress Rani Mukherjee started her career in the year 1996 with a Bengali film Biyer Phool, in which she played a supporting actress. As a lead Rani started her career in the year 1997 with the film Raja Ki Aayegi Baraat. This film could not do much but Rani got a lot of praise from the film. Rani has done many films in her career. Rani got her first success from the film Ghulam, it was from this film that Rani became famous as "Khandala Girl". This film was also not very successful but Rani got a lot of recognition from the film. Rani's first big successful film was "Kuch Kuch Hota Hai" with Shah Rukh Khan. Rani's character in the film was small but it was enough for success, after which many films went to Rani.
Rani Mukherjee in Bollywood has done Kuch Kuch Hota Hai, Hello Brother, Bichoo, Chori Chori Chupke Chupke, Nayak, Mujhse Dosti Karoge, Saathiya, Chalte Chalte, LOC Kargil, Yuva, Hum Tum, Veer-Zaara, Black, Bunty Aur Babli Many hit films like Saathiya, Paheli, Kabhi Alvida Na Kehna, Babul, Talaash, Mardaani, Hichki and Mardaani 2.
Rani Mukerji has received the Filmfare Award for "Best Supporting Actress" for her performance in Kuch Kuch Hota Hai, Yuva, and No One Field Jessica. Apart from this, Rani Mukherjee received the Filmfare Critics Award for Best Actress for her performance in the film "Saathiya and Black". After this, she received the Filmfare Award for Best Actress for the film "Hum Tum Aur Black".
Talking started about the film 'Mrs. Chatterjee vs Norwegian', during this time period Karan Johar told stories remembering his 25 years old film 'Kuch Kuch Hota Hai'. Rani Mukerji too probably came fully prepared for the occasion or event as she kept her words in a very easy way. The biggest thing she said is that she doesn't want to be the heroine of only Yash Raj Films-related movies. She is also ready to do films of other producers, provided the story has guts and the character has something different to offer. She also told Karan Johar that if Dharma Productions ever offers her a strong scripted film in the future, she would definitely like to be a part of that film.
Rani Mukherjee's Kundli Analysis
Rani Mukherjee was born on the day 21 March 1978 in Mumbai. According to the time of birth, her Moon sign is Cancer and her Sun sign is Pisces. She was born in Ashlesha Nakshatra.
In Rani's chart, Venus is in Pisces with Mercury, Sun, and Ketu. There is Mercury in the seventh house in her horoscope, due to its weakness, she must have faced some problems. Her horoscope is favorable for a career as an actress. If Venus is exalted in her horoscope, her married life will be happy.
She has Sun, Ketu, Mercury, and Venus in Pisces at the same place in her Surya Kundli. Here Mercury and Venus also have Neech Bhanga Raja Yoga. Apart from this, the debilitated Mars is accompanied by the self-occupied Moon. For this reason, she likes to do something out of the box. Talking about her coming time, her time is very good. That's why her performance in this film can be appreciated. However, the film is expected to do average. At the same time, the time to come will be a bit difficult for them.
Conclusion
Rani Mukerji has the power to put thoughts into words. Rani Mukherjee would have the ability to exercise judgment in financial matters. Rani Mukerji will be successful in carrying out her plans. In spite of this, Rani Mukerji may expect to gain a considerable amount of financial achievement, also position, and prominence due to Rani Mukerji's own superior mentality, not dependent on what is called destiny, luck, or chance. It would be good for Rani Mukerji to work out Rani Mukerji's plans alone. Rani Mukerji is likely at times to strike some odd inventions that will be lucky for Rani Mukerji, and Rani Mukerji will be liable to make currency in a peculiar way off the beaten track. Due to the transit of Jupiter in her horoscope, the Moon being in the sixth house, she will get happiness in her work. There will be some hindrances in her career due to the transit of Rahu and Ketu. With the blessings of Ganesha, celebrity astrologer Chirag Bejan Daruwalla congratulates him on the occasion of her new film and wishes him a bright future ahead.