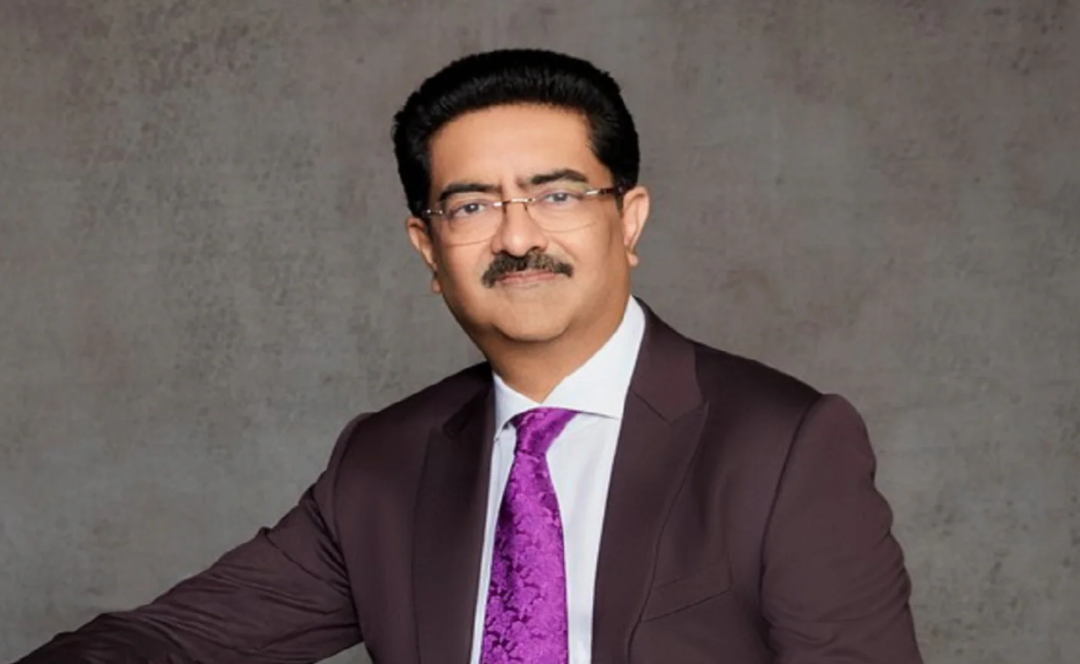 Astrology Predictions for Kumar Birla by Astrologer Chirag Daruwalla
Kumar Mangalam Birla is an Indian industrialist, chartered accountant, and philanthropist person. Kumar Mangalam Birla is a renowned Indian industrialist and the chairman of the renowned Aditya Birla Group. The Aditya Birla Group is one of the largest industrial conglomerates in India. Companies included under the Birla Group are Grasim, Hindalco, UltraTech Cement, Aditya Birla Nuvo, Idea Cellular, Aditya Birla Retail, Aditya Birla Minix etc. He is also the chancellor of the Birla Institute for Technology and Science (BITS Pilani), which was founded in. (in the name of Ghanshyam Birla). Birla). Apart from the Group of Companies, Kumar Mangalam Birla has held several high-profile and responsible positions on various business and regulatory boards. Kumar Mangalam to receive India's third highest civilian award Padma Bhushan in 2023.
Birth Chart and Education of Kumar Birla
Date of Birth: Wednesday 14 June 1967
Place of Birth: Kolkata, city West Bengal, India
Birth Time: 8:45 AM
Moon Sign: Leo
Nakshatra: Magha
Sun Sign (Western): Gemini
Sun Sign (Indian): Taurus
Kumar Mangalam Birla was born on 14 June 1967 in a Marwari family in the state of Rajasthan. Kumar Mangalam's father's name was Aditya Vikram Birla, he was a big businessman. His mother's name was Rajshree Birla. Kumar Mangalam was born in the fourth generation of the Birla family. Kumar Mangalam's childhood was spent in the cities of Kolkata and Mumbai. Kumar has a sister, Vasavadatta. Kumar is a fourth-generation member of the Marwari business family. Kumar Birla was born in Kolkata and brought up in Mumbai. Being part of this group ownership family, he always thought about the wealth and responsibilities of his family name and business.
Aditya Birla Group has industries in 40 countries. 1.5 people work in this group. Kumar is married to Neerja, daughter of Indore resident Shambhu Kumar Kasliwal, founder of S Kumar Group. It is said that Neerja was born and educated in Indore. Father Shambhu Kumar Kasliwal has also named his house after his daughter Neerja. Neerja's husband Kumar Mangalam is ranked among the 9th richest people of India. According to Forbes magazine, his total wealth is 8.9 billion dollars i.e. about 5 lakh 90 thousand crores. Kumar Mangalam Birla and his wife Neerja Kasliwal have three children - Ananyashree, Aryaman Vikram, and Advaitesha.
After completing his schooling at Sydenham College of Commerce and a B.Com degree from Bombay University, he went to London Business School to pursue a post-graduation in MBA. He also became a Chartered Accountant by being a part of ICAI. After finishing his education, Kumar Mangalam Birla joined the family business in 1983. He started working in various capacities and gained experience in various fields.
The Business Career of Kumar Birla
After the death of his father, the running of the business suddenly fell on the shoulders of Kumar Mangalam. At the age of just 28, it was a big challenge to manage the affairs of his entire group, but he achieved a new level by showing aggression in business and humility in behavior. In the last 12 years, he acquired 36 companies outside India and gave the Aditya Birla Group a global identity. Kumar Mangalam Birla is the chairman of Aditya Birla Group Industries. His companies in India include Grasim, Hindalco, UltraTech Cement, Aditya Birla Nuvo, Idea Cellular, and Aditya Birla Retail. Kumar Birla is the Chancellor of Aditya Birla Minix and Birla Institute of Technology and Science (BITS Pilani) in Canada. Kumar Mangalam Birla also holds important positions on the boards of many companies.
Apart from the Aditya Birla Group companies, Kumar Mangalam Birla has held several important and responsible positions on various regulatory and business boards from time to time. He was the Chairman of the Advisory Committee constituted by the Ministry of Corporate Affairs in 2006 and 2007. He was also a member of the Advisory Committee on Trade and Industry constituted by the Prime Minister. Apart from this, Kumar Mangalam Birla was also the Chairman of the Board of Trade constituted by the Minister of Industry and Commerce and a member of the Central Board of Directors of the Reserve Bank of India.
Apart from being a successful businessperson, Kumar Mangalam Birla is also known for his philanthropic activities. He is the founder and chairman of the Aditya Birla Center for Community Initiatives and Rural Development, which focuses on education, healthcare, and sustainable livelihoods.
Kumar Mangalam Birla is the fourth recipient of the Padma Bhushan award in the Birla family. His mother Rajshree Birla was awarded the Padma Bhushan Award, Ganga Prasad Birla, an extended member of the Birla family, was awarded the Padma Bhushan Award, and his great-grandfather Ghanshyam Das Birla was awarded the Padma Vibhushan Award.
Kumar Birla Kundali Analysis
As told by Mar Mangalam Birla's horoscope analysis, this is forming a great "Dhana Yoga" in his horoscope, which will make him rich and prosperous throughout his life. Due to this position of Moon, he will be a soft-spoken person and will get full support from his mother. This combination makes him someone who can generate good revenue and accumulate a large amount of wealth using family resources. Moreover, Jupiter being exalted in his Lagna makes him very respectable, knowledgeable, and a teacher type of person, who also wants to join educational institutions. According to Kumar Mangalam Birla's horoscope analysis, also makes him a philanthropist who is always ready to serve mankind. The influence of Venus in their ascendant also provides them with comforts and luxuries in life. This conjunction of Jupiter and Venus also gives them a strong vision. Furthermore, the Moon's sign is Leo, which gives him royal thoughts and success in areas related to food and chemistry. Rahu's 10th house in 10th house gives him fame and respect in the outside world. Due to the aspect of Mars, also makes him a strong leader.
As per the Kumar Mangalam Birla horoscope analysis, he has many strong Raja Yoga and Dhana Yogas in his horoscope. Strongly placed Jupiter in his Ascendant will always make him a learned and respected person throughout his life. According to the Kumar Mangalam Birla astrological analysis, he will always be inclined towards education. Currently, he is going through Rahu Kaal, which may provide some shaky thoughts, but it also indicates his fame in the outside world. With the help of Kumar Mangalam Birla Kundli Analysis, through his efforts, he automatically gets fame in the world due to this position of Rahu. After this Mahadasha of Rahu will end in 2029, and he will enter Mahadasha of Jupiter for the next 16 years in 2029, so it will be an auspicious period for him. And he will explore more in the educational field and expand his business in the education sector. However, this period of Jupiter may also give him some prolonged illness, so he needs to take care of his health in this period, and being an entrepreneur, he will be glorified for his invaluable work in the future.
Conclusion
Kumar Mangalam Birla is a visionary businessman who played a significant role in shaping the Indian economy. His dedication, hard work, and commitment to social work have made him an inspiration to many. As Chairman of Aditya Birla Group, he continues to lead the Group with his vision and passion for the business. Due to this, the activities of Birla Group are expanding. Here some kind of major change has been envisaged for Kumar Mangalam Birla, Chairman of Aditya Birla Group. He has to make more effort to maintain his position in an enterprise. Astrology Chirag Bejan Daruwalla with the blessings of Ganesha, while analyzing the horoscope of Kumar Mangalam Birla, prays to God that during the transit of Saturn in Sagittarius in the sixth house, the progressive forces will work effectively for Kumar Mangalam Birla, Chairman of Aditya Birla Group will work from.