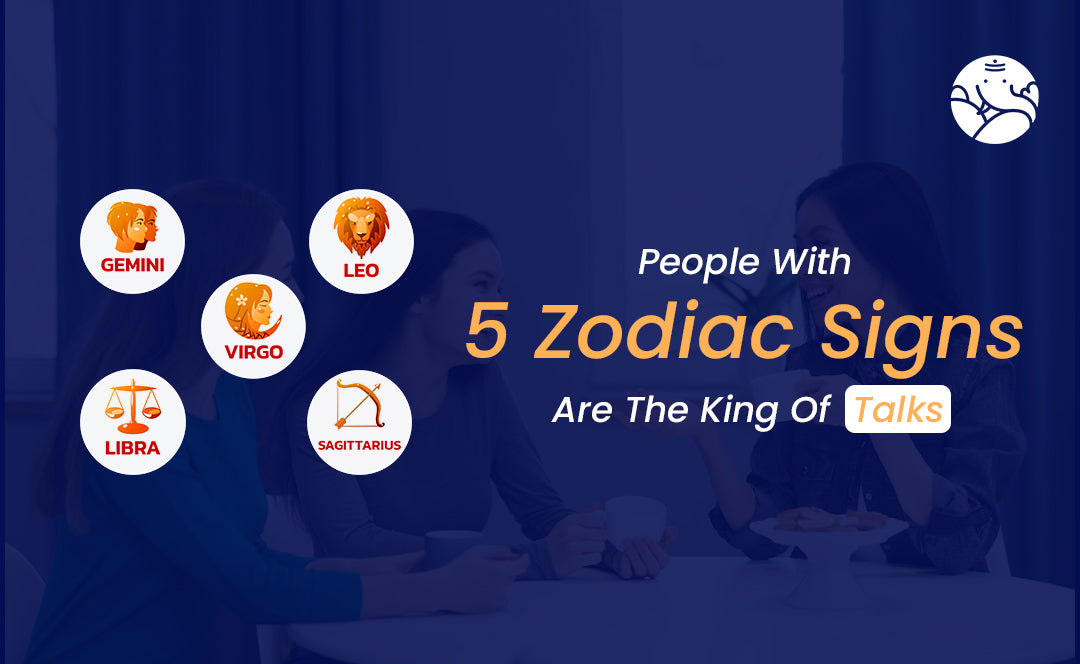 People With 5 Zodiac Signs Are The King Of Talks
Zodiac signs tell a lot about the personality of a person. From there, you can learn a lot about the habits and nature of the person. Due to the influence of zodiac signs, qualities, and defects are also seen in a person. It has been told in astrology that some zodiac signs are such that they like to talk a lot. They can also win the hearts of the world with their words. Come let's know about these zodiac signs who love to talk...
Gemini
The ruling planet of Gemini is Mercury and they have the special ability to talk to strangers. Because of Mercury, Gemini people are very adept in the art of conversation and they can attract people towards them only through conversation. Gemini people perform well in the field related to speech where they earn through conversation. People of this zodiac know very well how to maintain friendships and make others comfortable through conversation.
Leo
The lord of the Leo zodiac is the Sun, the king of the planets, so Leo people spend most of their time surrounded by people and build relationships quickly through conversation. Leo can talk about any issue and also takes care of their personal interests. They make people around them so comfortable through conversation that they do not hesitate to tell anything. When the conversation is about something intellectual, emotional, or about gaining knowledge, Leos are ready to be there too.
Virgo
The lord of Virgo is also the planet Mercury, so the people of Virgo also like to talk about any issue. People of this zodiac make friends with anyone quickly through conversation and when it comes to solving problems through conversation, they stay ahead in that too. Even if an officer, a leader, or a big person is in front of Virgo, they can talk to them without any hesitation and can explain their points well. They have the ability to eliminate half of the problems of others with their words.
Libra
Venus is the lord of Libra, so people of this zodiac are great conversationalists. As much as they like to talk, they like to listen to others. People of the Libra zodiac are very good at exchanging ideas, communicating well, or sharing information. They do not hold back from talking on any important topic and are considered very skilled in giving it the right direction. That's why people of the Libra zodiac are found in higher places so that they can understand the problems in front and eliminate them and explain their things well.
Sagittarius
Jupiter is the lord of Sagittarius and it is the guru of the deities. The people of Sagittarius feel very good about talking and winning the trust of the person in front of them only by talking. People of this zodiac are open-minded and non-judgmental, due to which they are very dear to people. Sagittarius people can change anyone's heart with the arrows of their words. Also always forward to help. When he sees others in trouble, he goes ahead and comes first to help.
Conclusion
They start talking about the world on their own, but not only do they have this habit, but they are also very generous and emotional by nature. Along with this, they also go ahead to help others, so there is no answer to the kindness of these zodiac signs. Talk to astrologers to know more about the king of talks.