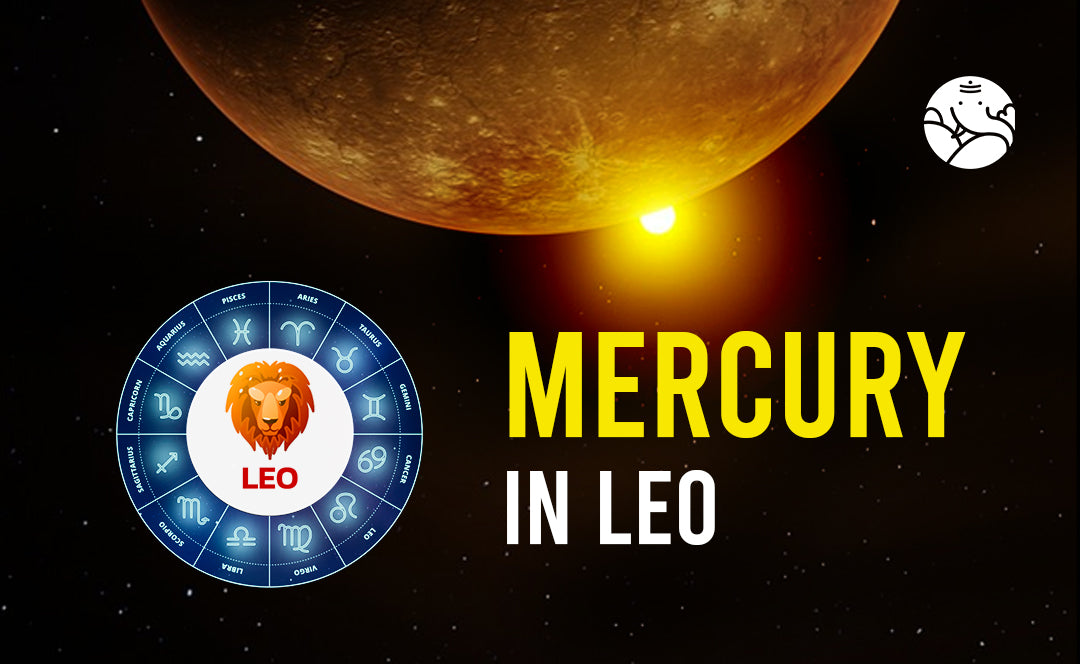 Mercury in Leo - Leo Mercury Sign Man and Woman
Leo is a stationary fire sign and it represents all things royal. Sun is the lord of Leo and Mercury is its friend. Mercury is the lord of communication and when it is situated in Leo the native's speech is majestic, sophisticated, and courageous. The voice of such people is like the roar of a lion. These people are very intelligent and their power of thinking and understanding is also very fast. His psychic abilities are extraordinary. With strong will and self-confidence, these people can lead people. They have excellent leadership skills and the influence of Mercury keeps them away from dominance.
Leo Mercury Compatibility
Leo Mercury compatibility refers to the compatibility between Sun sign individuals and Mercury in Leo, which represents their communication style, thought process, and intellectual compatibility. In astrology, Mercury rules communication, intelligence, and the way we express ourselves. Leo people are known for their confidence, charisma, and expressive nature. They have a natural tendency to dramatize and communicate in a bold and lively manner. However, here are some general comments about Leo Mercury compatibility:
Leo Mercury with other Fire signs (Aries, Leo, and Sagittarius): This conjunction can be highly compatible as they share a similarly passionate and enthusiastic approach to communication. They enjoy lively and energetic conversation and keep each other motivated and energized. They appreciate self-expression and may engage in creative or dramatic forms of communication. This compatibility can make for a vibrant and dynamic intellectual relationship.
Leo Mercury Personality Traits
Leos take great pride in their charm and sense of humor and use these qualities to forcefully argue their points. People become more authoritative due to Mercury in Leo. With their outstanding abilities, they can attract the attention of people around them. A person with Mercury in Leo communicates with passion and sincerity.
A leader by nature, the zodiac sign Leo is represented by the lion. When Mercury is in Leo, people often notice this when speaking in front of coworkers or a large group of close friends. These individuals enjoy being the center of attention so they can showcase their incredible communication abilities. This is the reason why they are able to speak with such enthusiasm and emotion.
Mercury in Leo Man
The Mercury in Leo man is a bit more soft-spoken than his female counterpart, but equally charming. He has a strong presence, but because he is a man, he does not have to demand respect like his female counterpart. He gets respect just by being present.
Mercury in Leo is clearly a born leader, capable of doing whatever he sets his mind to. He is a master expressionist and knows that his abilities reach far beyond the physical.
Mercury in Leo Woman
The Mercury in Leo woman is courageous and encouraging. She comes across as outgoing and somewhat of a trailblazer, and will often take on a role that is traditionally played by a man. She has a very sharp mind and can make whatever she wants to happen.
A woman with Mercury in Leo is a passionate woman. Who has a sharp mind and who attracts many types of people. The Mercury in Leo woman is alive in everything she does. She is the kind of person who is easily attracted to friendships and relationships, and in fact, she often has to fight with men and reject people.
Positive Impact of Mercury in Leo 
Leo people are passionate, quick-tempered, clever, intelligent, and have a thirst for success in every aspect of life. Mercury in Leo brings magical changes in the life of Leo. Mercury in Leo is witty, strong, authoritative, aggressive, generous, hot-tempered, self-centered, and loyal. Leo is a fixed fire sign, and its ruling planet is the Sun, which is another fire sign. Mercury is the closest planet to the Sun, so its effect on Leo is very good. There is a friendly relationship between Mercury and the Sun; Hence Sun also helps Leo in a positive way.
Negative Impact of Mercury in Leo
Mercury in Leo can turn things in their favor and get the desired results. They are endowed with leadership qualities, knowledge, confidence, and charm. When both get together they give magical and positive results. The downside of Mercury in Leo is that they tend to be a bit over-aggressive, cocky, restless, rude, and egotistical. Although they are soft-hearted, their arrogant and selfish attitude keeps that side of them hidden and sometimes people ignore it.
Conclusion
Every element of their existence is characterized by an emphasis on style by Mercury in Leo. Therefore these people are ideal for any creative profession or pastime. These natives like to use flamboyance to express themselves, but they respect those who do the same while debating an issue. Because this is what they care about most, they respond to others who put the same amount of effort into their communication as they do. In this way, they keep their point in the best way. They spend a lot of time crafting the ideal story, narration, or exchange that will help convince others of their point of view. If you want to know more about the meaning, compatibility, symptoms, and male/female of Mercury in Leo, then you can know more through online astrology consultation.