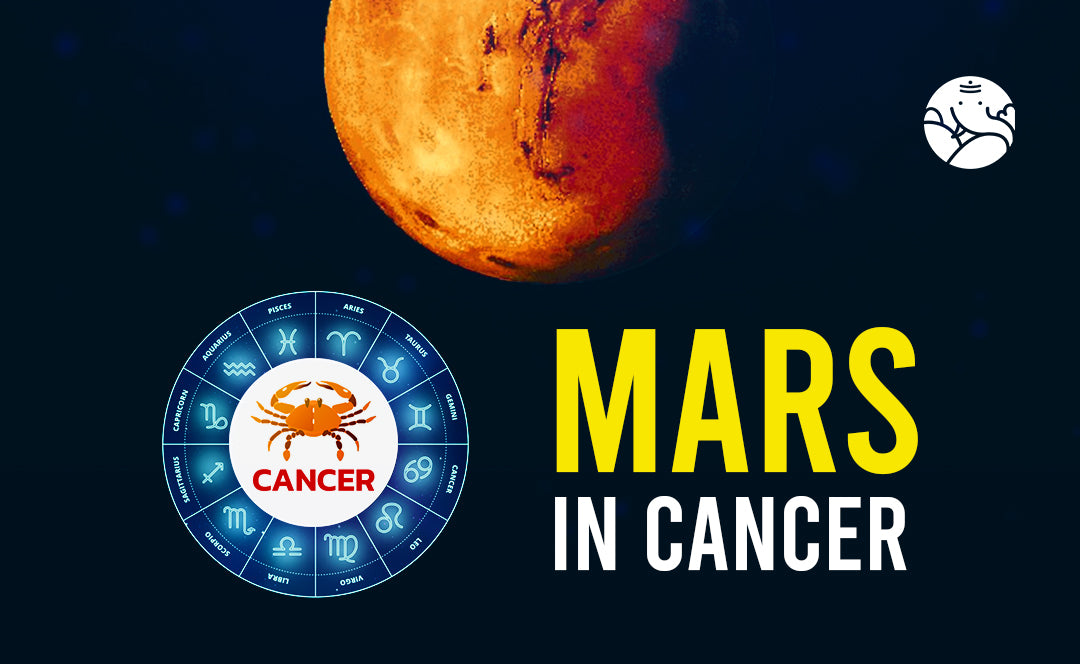 Mars in Cancer - Cancer Mars Sign Man and Woman
This sign, which is sometimes referred to as the most compassionate zodiac, operates from a place of understanding and compassion. Mars is the planet that rules our ideas, emotions, and understanding. Cancer Mars saw it intuitively, not rationally or cognitively. They are surrounded by an eerie glow.
Cancer Mars Compatibility
Those with Mars in Cancer are the most realistic people who are optimistic in the world. As a result of their uniformity, love, and kindness, they aspire to have a wonderful love connection. They might nevertheless mistakenly assume they have found their ideal partner due to their ability to see potential in the situations surrounding them. You probably feel compelled by nature to put your greater knowledge to good use. Your natural ability to understand what is actually happening in the relationship may be your hardest challenge. When you develop an appreciation for your own basic terms, it will be simple to find the people and situations that will respect you with the respect you deserve. Your heart is overflowing with affection, and you long to be united with someone. In affection, you will discover both the biggest pleasure and the most compelling rationale for making compromises.
Cancer Mars Personality Traits 
You are likely a very sensitive individual who is much influenced by the hopeful, romantic, creative, and aesthetic aspects of life if Mars is in Cancer. Mars is in Cancer, which is a delicate sign, thus emotions are likely to be intense at this period. When the surroundings are pleasant, you feel mentally secure. The creative and fantastical have a strong affinity for the Mars sign in Cancer. According to character astrology, you have excellent intuitive abilities. You could instinctively sense an undercurrent in the air around you. You could experience another person's misery as if it were yours. When emotions become too much for a Cancer resident to handle, they run away from reality and sought solace in the world of dreams.
Mars in Cancer Man 
A man with Mars in Cancer must be in a committed relationship with someone who can help him emotionally and keep him moving forward. He has enormous feelings, is truthful, and always tries to help those who are in need. The spiritual energies of the universe have always been perceptible to this native Cancer. He has the talent to predict the destinies of individuals and provide advice that will enable them to realize their full potential.
Mars in Cancer Woman 
You could feel a wide range of emotions fast since a Cancer Mars woman's emotions are so sensitive. They are never afraid to go beyond what is necessary for a partner or someone in their family. Since they have difficulty communicating themselves vocally, women with Mars in Cancer experience visions of creating waves in a calm sea. They frequently fantasize, have vivid creativity, and live in them. Women with Mars in Cancer are kind, beautiful, and understanding. They like giving their time, talent, and assets to help others.
Positive Impact of Mars in Cancer
Mars in Cancer indicates that you are a committed, perceptive aid for those who want to improve their lives and have a keen comprehension of their suffering. You have to figure out how to relax and release some of the strain you are always carrying if you want to prevent total exhaustion. Cancer, it seems that the whimsy of Mars sign is strong. The majority of human happenings are quite complicated. They are likely to react to a variety of mental and sensory indicators, all of which assist to transfer them to the many fictional realms of imagination you have created. If you enjoy daydreaming or indulging in artistic endeavors, doing anything that stimulates your artistic abilities feels like returning home.
Negative Impact of Mars in Cancer
People who have Mars in Cancer at birth are prone to losing themselves in other people's worries and feelings since they are more responsive to them. They are imaginative beings that can appear to be confined to their own fantasy world. However, if these people do not get the chance to drift, life will divert their attention. If they are not watchful, they are likely to be swiftly demoralized by others around them. Being very imaginative and creative might have its drawbacks because these traits can also cause you to become too optimistic. These spirits may also suffer from excessive concern.
Conclusion
Mars in Aries has a significant impact on your personality. Cancer Due to their high feeling of duty and tendency for being bold, Mars is the most beneficial asset in every organizational circumstance. With the assistance of the astrology phone consultation, they will be able to make better decisions for themselves.