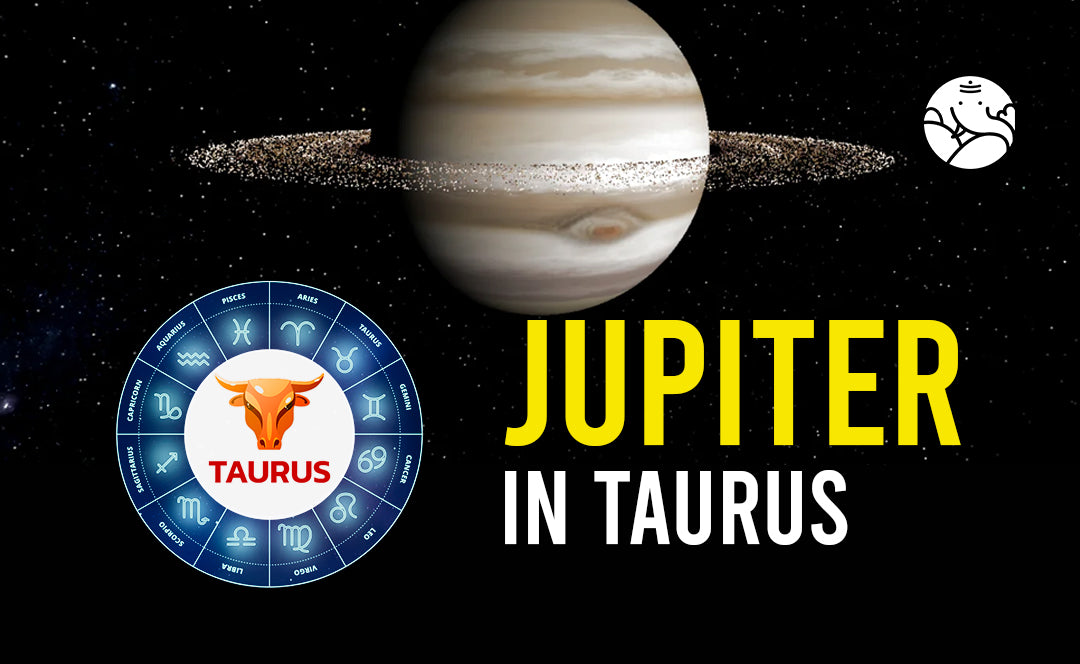 Jupiter in Taurus - Taurus Jupiter Sign Man and Woman
Jupiter in Taurus represents our compulsion to develop a set of ideas and to look for the purpose of life through faith, thought, philosophical concepts, or adventure. When Jupiter gets into touch with something, it is enlarged and magnified. The second sign of the zodiac, Taurus, represents a stage of development when life was primarily concerned with sustenance. Independence and being self-sufficient are two traits strongly associated with Taurus. Jupiter is also linked to both positive and negative emotions, as well as overstated shifting, which is a sort of deception.
Taurus Jupiter Compatibility
You want ongoing novelty and variety in a relationship. This implies that you can advance swiftly and continually set interesting new goals. Jupiter in Taurus and Jupiter in Sagittarius, who likewise yearns for perpetual change and novelty, get along quite well. Sagittarius, who similarly yearns for perpetual variety and novelty, is well-suited to Jupiter in Taurus. If you were born with Jupiter in Taurus, you have a keen eye for what most others find attractive, which is generally where romance begins.
Taurus Jupiter Personality Traits
Jupiter gives confidence and vigor, while solid Taurus were practical answers to real-world concerns. If we make the opportunity to devote some attention to what is going on, we have a chance to boost our sense of comfort. Jupiter in Taurus tries to give a certain security to this astrological pairing even if Jupiter might be prepared to extend its lofty claws and grow. While Jupiter is focused on the broad picture, Taurus moves at a more measured, methodical tempo. A possibility to take concrete steps pursuing an aspiration or long-term objective exists with Jupiter in Taurus. Jupiter's ambition for expansion and Taurus' persevering and resolute nature encourages us to put our faith in the method and achieve a distinct, palpable degree of achievement.
Jupiter in Taurus Man 
Men with Jupiter in Taurus are prudent and law-abiding, and they wisely and profitably manage their resources. They are financially and technologically capable of enjoying life's finest pleasures. Their life is stabilized by this. They possess talent, intelligence, and a strong sense of politics. They are well-versed in the enterprise, and they approach situations with caution and patience, which provides them an advantage over their rivals. When things are at stake, they use delicacy and judgment. They are extremely skilled and have no trouble experimenting with fresh concepts.
Jupiter in Taurus Woman
Beneath the sway of Jupiter in Taurus, a woman ought to be dependable and kind to others. It is best if a lady with Jupiter in Taurus is as discriminating as she can be and refrains from letting herself be influenced by various impulses and notions. She will succeed in her endeavors and be more inclined to believe that her life has a purpose if she is sincerely thankful for everyone in her life.
Positive Impact of Jupiter in Taurus
Jupiter and Taurus' spirits work well together because they are both lush, plentiful, wealthy, and productive. This transit allows us to reevaluate our attitudes towards our bodies, sexuality, and happiness, as well as to focus on releasing attitudes that keep us from keeping rooted in emotions of confidence and compassion. This transit inspired us to explore our instincts, will, and ambition in order to understand ourselves and Life better. The journey of Jupiter through Taurus will encourage us to establish a relationship with sentiments of wealth and acknowledge the plethora both inside and around us. This change may signal an increase in revenue and is likely to confirm our understanding of how to use our expertise, assets, and abilities in reality.
Negative Impact of Jupiter in Taurus
Negative Impact of Jupiter in Taurus Participation in sensual and bodily pleasures, being overly at ease with an attitude of inaction and patiently awaiting events to happen for you without throwing out sufficient work are some risks linked with Jupiter in Taurus. Possibilities may be lost as a result of an absence of flexibility.
Conclusion
When you are experiencing a loss of trust, Jupiter is the planet you can look to since it encourages you to think of what is to come and all of its potential. Jupiter symbolizes your beliefs, intellectual proclivities, and capacity for attracting fortune and money on an individual basis, thus it is important to follow the advice of this aspect in your zodiac. An Astrology Phone Consultation can help you find the right path.