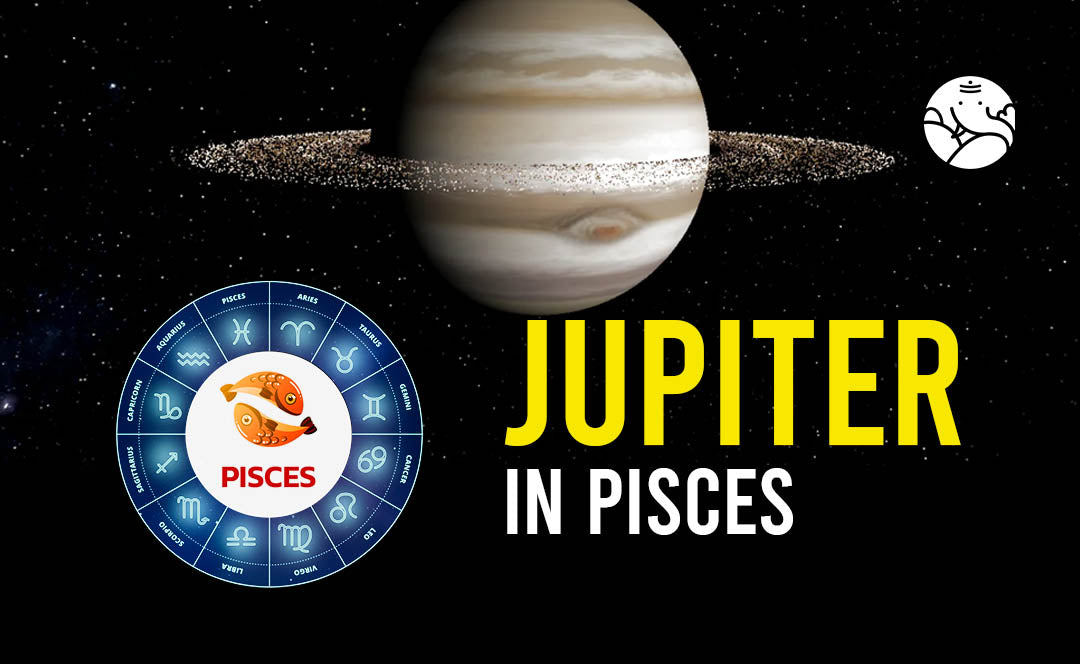 Jupiter in Pisces - Pisces Jupiter Sign Man and Woman
Jupiter in Pisces is more interested in figuring out how their theoretical concepts relate to reality. This characteristic shows that you are frequently drawn to unusual and unconventional educational disciplines and religious beliefs. Since Pisces is Jupiter's own sign, this is often a good location for Jupiter.
Pisces Jupiter Compatibility
If Pisces is in Jupiter, you are lucky to enjoy a steady and happy life filled with joy. All forms of connections, especially possible romantic and marital ones, will be successful for you. You probably possess a sharp mind and are mature above your decades, which will increase your compatibility in a romantic partnership. Finding the ideal correspondence, those with Jupiter in Gemini and Jupiter in Scorpio will need some effort on your part. After your significant other joins your life, you can go on an exotic vacation.
Pisces Jupiter Personality Traits
Pisces individuals are patient and receptive to new ideas thanks to Jupiter's beneficial energy. Additionally, it strengthens the drive to learn more and mature. It is the foundation for all the good things in life. When in a favorable situation, it confers well-being, riches, education, congenial Ness, and understanding. The essential words that might be used to describe Jupiter are chances and fortune. The good fortune of Jupiter may make aspirations come true. They do well in jobs that call for a high level of organizational knowledge and effective interaction.
Jupiter in Pisces Man 
with Jupiter in Pisces Men are frequently categorized as promoters later in life because of their greater interest in improving the world. Jupiter's impact in the Pisces sign encourages generosity and kindness in the locals. They work hard to provide novel products for the general public. They develop an altruistic and adventurous nature. Solving issues quickly comes naturally to such locals with Jupiter in Pisces. They like to live in independence and dislike being constrained at any moment.
Jupiter in Pisces Woman
Women with Jupiter in Pisces are intrepid and perform the greatest when working in the social sector of the world. Women who have Jupiter in Pisces tend to be prone to boredom and require stimulating jobs. Women with Jupiter in Pisces are frequently independent creatives with no one to answer to. She is also committed to making the world a brighter place. She is not at all traditional and welcomes innovation with wide arms.
Positive Impact of Jupiter in Pisces
Individuals who have Jupiter in Pisces distribute well and are quite wealthy. They typically have a robust temperament and are of average stature. These individuals have a better situation in lifestyle and work. They have a humanitarian and administrative bent. They frequently visit foreign countries. People who hold this role are interested in religion and informed about it. They have a vibrant creativity. Additionally, they receive a lot of praise from those around them and esteem from their peer group. Jupiter in Pisces enhances virtue and morality in an individual. They are often popular and deserve recognition.
Negative Impact of Jupiter in Pisces
The ideas of Pisces residents with Jupiter in their sign may cause them to take life too seriously and deter them from the road of contentment and peace. Jupiter can occasionally act as a barrier to achievement and further learning when it is weak. They continue their duties despite being exhausted. Individuals tend to distance themselves from them because they become so dogmatic in their views and values. These characteristics make the locals restless.
Conclusion
In Vedic astrology, the planet Jupiter has a crucial significance. It stands for strength and growth. Positive results will follow a powerful planet's passage through a favorable sign. You may overcome all of the challenges and see the bright side by getting an Astrology Phone Consultation.