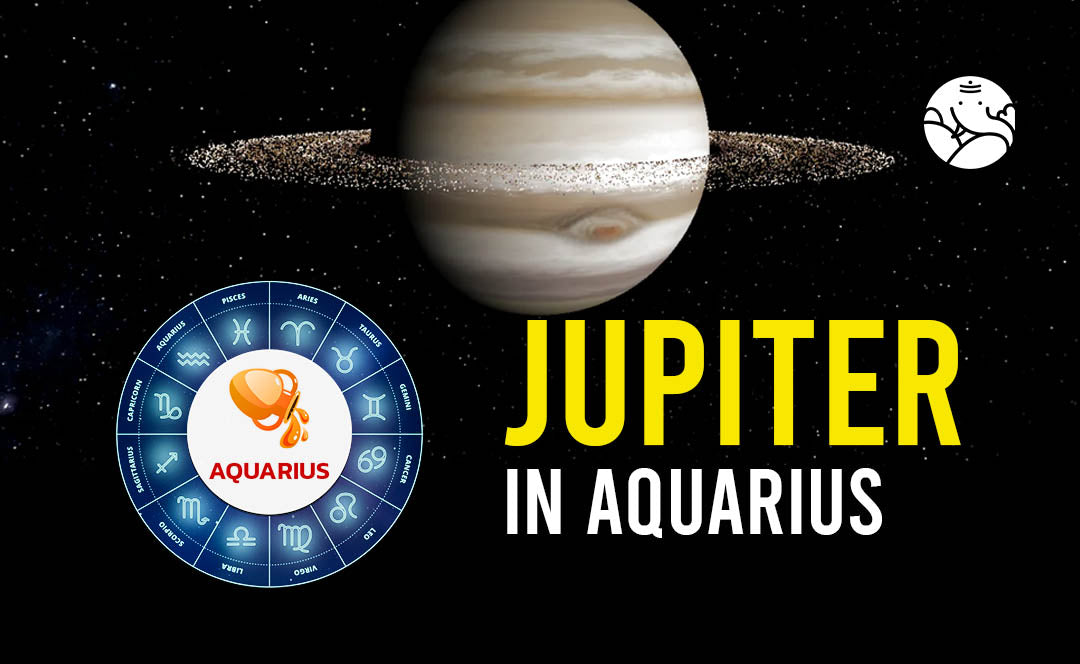 Jupiter in Aquarius - Aquarius Jupiter Sign Man and Woman
Saturn, whose connection to Jupiter is indifferent, also rules Aquarius. When Jupiter is in Aquarius, people are more likely to be hospitable and sympathetic. Compared to the affluent, they are smarter and better educated. Jupiter in Aquarius individuals place a strong emphasis on rational thought, which frequently inspires you to pursue academic endeavors in networks and evaluation. 
Aquarius Jupiter Compatibility
These people are open-minded, fair-hearted individuals. Regardless of socioeconomic status, or ethnicity, they embrace individuals for whom they are romantically inclined. Regarding connections, they are completely objective and unbiased in every meaning of the word. With their spouse, they frequently exhibit humanistic traits like humility, tolerance, and sympathy. If your Jupiter sign is Aquarius, you will be lucky in many aspects of life, particularly relationships, interactions with loved ones, and connections that work out. Relationships with persons who have Jupiter in Virgo and Aries are likely to be quite intense for individuals with Jupiter in Aquarius.
Aquarius Jupiter Personality Traits
Aquarians, who are ruled by Saturn, are creative and unique intellectuals. They are well-versed in a variety of topics, and they have a rational and philosophical viewpoint on life in general. Their concepts are frequently unique. They have a whimsical nature, which makes them appear socially detached and inventive. This is a result of their contemplative mindset and intellectual inclination. You believe that advocating for others who are disadvantaged than you is your holy responsibility.
Jupiter in Aquarius Man 
with Jupiter in Aquarius Man are willing to put in a lot of overtime. When they are engaged in moral or compassionate activities, they are happiest. The Jupiter in Aquarius men are always seeking solutions that might improve humanity. They are highly amiable and may quickly become friends with anybody. As a result of the influence of Jupiter, they are very organized and rational. Their capacity for thought constantly inspires them and aids in the generation of new concepts.
Jupiter in Aquarius Woman
with Jupiter in Aquarius Women psychologically identify with their spiritual beliefs. Or this astrological aspect is also accompanied by a propensity for spiritual activities. Women with Jupiter in Aquarius tend to be intelligent and motivated to strive for social change. Although they are relatively economically secure thanks to Jupiter's favor, they are not very much obsessed with wealth. Jupiter in Aquarius Women usually requires fresh and demanding tasks to maintain his energies focused.
Positive Impact of Jupiter in Aquarius
Another of the finest traits of Jupiter in Aquarius is that they are very much involved in charitable organizations, volunteering, and expanding one's connections. Individuals with this vibration might experience excellent and good happiness from the kind individuals they encounter and know. These folks will benefit greatly from interacting and working with others and will have many wonderful possibilities to prosper. Additionally, they look for possibilities to assist others and are very perceptive to their requirements. These individuals are really skilled at what they do.
Negative Impact of Jupiter in Aquarius
However, those born with Jupiter in Aquarius often lack a sense of order. The native becomes careless and reckless with finances when Jupiter is weak or in an unfavorable situation. The native makes fast judgments that are frequently dangerous and resource-wasting. They could have unwavering bad faith in an individual, which might have disastrous results. The natives may be cordial, but they maintain their distance and live in isolation.
Conclusion
Jupiter is a planet that represents plenty and fortune. Jupiter is associated with both honor and optimism. The planetary motion significantly affects a native's way of life. Additionally, it has a significant influence on a person's mindset and conduct. In order to avoid the detrimental impacts of this status, you should consider an Astrology Phone Consultation.