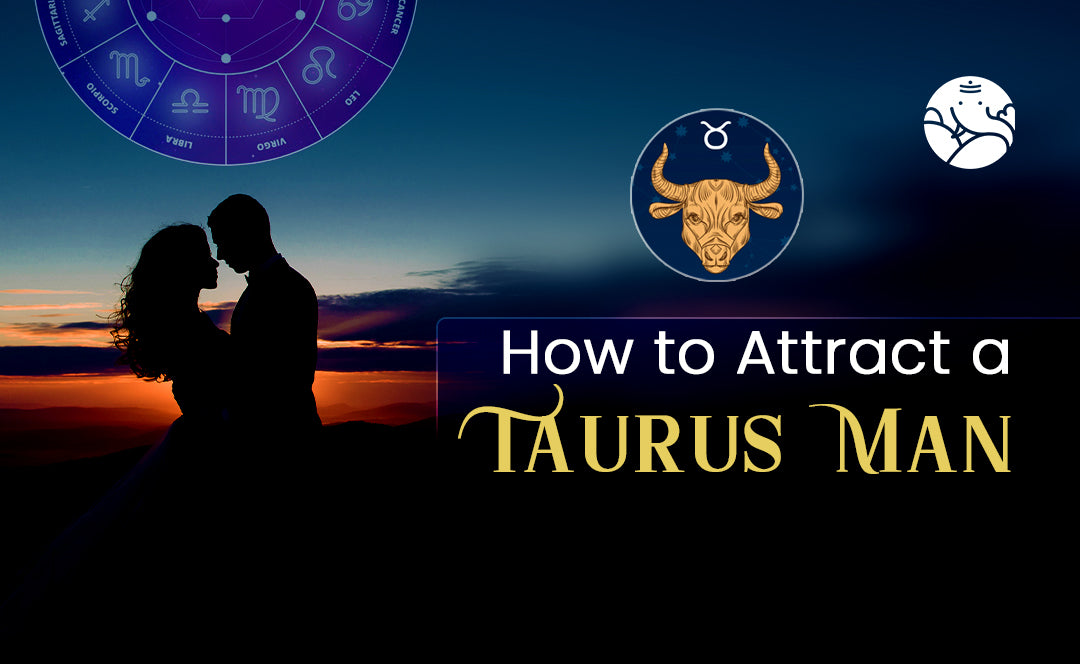 How to Attract a Taurus Man
The relationship holds a very important role in the life of Taurus. Taurus males are tenacious, devoted, and emotional. Taurus males may make a concerted effort to hide their emotions. You ought to be attentive in order to figure out where you are with him and whether he actually likes you. He will open up to you and divulge his innermost opinions, dreams, and ambitions with you once you get beyond this uncomfortable stage and as he becomes more at ease. Keeping your Taurus man is surprisingly simple, and it all boils down to building faith. The Taurus man dislikes novelty and may be monotonous, dismissive, and inflexible. Considering that transformation is inescapable, the latter premise might lead to tension. When you incorporate this plus his sporadic lack of empathy, he might be fairly careless when it comes to changing things around him. 
How To Impress Taurus Man
The man in the sign of Taurus is reliable and incredibly reliable. Any form of falsehood bothers him. Coming on aggressively might badly backfire since the Taurus male is prone to becoming quickly humiliated. The Taurus guy is often the strong, quiet kind who is macho without being confrontational. He finds tenderness in a bond to be quite attractive. The Taurus guy typically makes terrible moral judgments. This suggests that it is quite probable that he has already suffered harm as an immediate consequence of his lover's selection in previous instances. As a result, to how to win a Taurus man, one must be very kind and compassionate towards his past relationships while maintaining an open mind.  Obtaining his trust may take some time, so be patient.
A Taurus man will express fascination with you by becoming familiar with your plans and everyday activities. Taurus males like quiet attempts over overt displays of affection. In order to get your interest, he will strive to amaze you. A Taurus man is incredibly devoted. Because of this, he values his relationships with those he loves and won't open his inner group to just anyone. He also shields his emotions in this manner. Because the Taurus guy is so focused on achievement and getting excellent money, he is drawn to independently wealthy women who can help him reach his monetary objectives. He will be drawn to a woman with whom he feels comfortable discussing money matters and investing.
How To Attract A Taurus Male
According to love marriage specialists, adequately prepared and intriguing food always makes a good impact on a Taurus guy, who enjoys cooking. Additionally, he like schedules, so plan to meet him somewhere comfy and familiar. Purchasing a costly present for the Taurus guy at the beginning of a relationship generally wouldn't be a smart choice. The Taurus individual views sexuality, affection, and companionship as integral parts of relationships rather than as discrete entities. There is a chance that you won't feel like you're connecting with the Taurus man since he might be an individual who is a little introverted.  You'll need to rely on your gut feeling in this situation.
Conclusion
If you are able to provide him with monetary and investing guidance, he will find it simple to be drawn to you. He likes to be inside since he is a laid-back person. He may be a wonderful match for you if you prefer to spend your time inside. Choose enjoyable inside pursuits for you and your partner to participate in, such as playing games indoors, seeing an enjoyable film together, or enjoying upbeat music. A Taurus male is drawn to relationships where there is respect for both partners. Taurus men are patient and frequently seek long-term partnerships and devotion. Therefore, the thought of a lengthy devotion also appeals to him.
Talk to Astrologers in order to find out curated solutions for improving your relationship with Taurus Man. Talk to Astrologers and find more ways of being able to attract Taurus men.