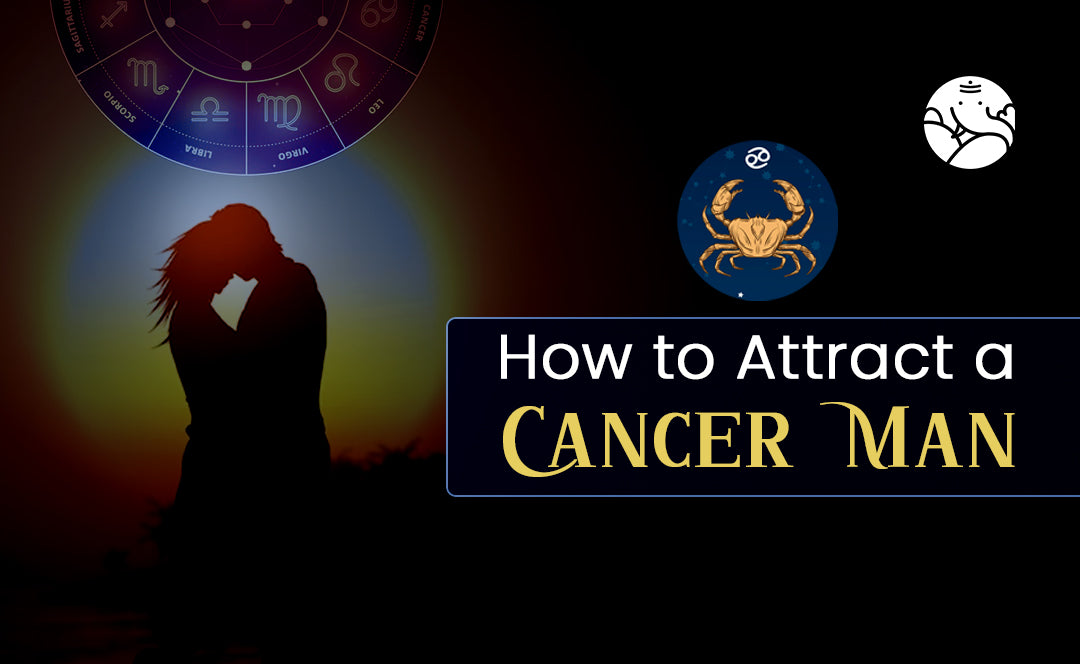 How to Attract a Cancer Man
Cancer natives are one of the most sensitive creatures and would like to attract the same kind of partner. They expect a lot from their partner but, in return, they have an immense amount of love to give. Attracting Cancer Man is not rocket science as everything boils down to 'emotional -understanding'. A Cancer man is kind and sympathetic. It might be challenging for others to get to know him because of his tendency to be somewhat timid. With Cancer Man, being outgoing and conversational will assist you draw them. He can be compassionate and caring, but he also has the capacity to aggressively defend people who are important to him. A woman who is powerful, complex, and who may have turbulent, strong feelings may appeal to a Cancer man. He seeks a partner who shares his commitment to one another and the family. In order to attract a Cancer guy, Cancer must be a Water Sign, and like other Water Signs, he has the ability for a profound and even telepathic interaction with his accomplice therefore, to attract Cancer man, you must have deep conversations. 
How To Impress Cancer Man
Dependability, compassion, dependability, responsiveness, and adaptability are some qualities that characterize a Cancer guy. Because he lacks intellectual fortitude and is less autonomous, a Cancer man needs a woman with an unwavering determination to support him in life. This is crucial courting advice as Cancer is extremely sensitive emotionally and susceptible to shifts in mood. The fulfillment of the Cancer man depends on finding the perfect lady who appreciates this quality. How to win a cancer man are keen to repay favors because they enjoy being acknowledged. Because the Cancer guy is readily upset and might get too agitated by small incitement, difficult conditions are not beneficial for him. As a result, it is advised that to attract Cancer men, you must be kind and compassionate towards them.
According to love marriage specialists, long-term achievement in their relationship is more likely for the Cancer man and his girlfriend if they are patient with one another. A Cancer man is often reserved. He has strong feelings and does not want to take a chance on being rejected. Although he is drawn to powerful women, it will be difficult for him to approach you if you come across as overly aggressive or harsh. To attract a Cancer man, make the discussion with them enjoyable and lighthearted. A man with the sign of Cancer values his family above everything else.  Discuss your own relatives with a Cancer man if you wish to win his attention. Although he admires a woman's power, he also needs to feel wanted. Therefore, being more expressive and flirting often will help you a lot. 
How To Attract A Cancer Male
When dealing with a Cancer male, it is advisable to proceed cautiously. If his spouse is able to embrace and comprehend him, a Cancer guy may be an excellent spouse or companion. He is unwavering in his dedication and allegiance. Cancer men are kind and helpful, but they also have a tendency to be irritable, excessively delicate, and anxious. Being with them might be challenging at times because of how quickly their feelings and state of mind can shift. To attract Cancer men, you must be patient with them. Even though he will first be apprehensive, the Cancer man will ultimately find himself in a relationship and will seek out ways to get to know his companion better. He is kind and considerate, and he tries out of his way to demonstrate to his partner how much he appreciates.
Conclusion
You'll need to figure out how to create an intense emotional connection with a Cancer man in order to win his heart. Don't be concerned about sharing too much too soon. While he can be hesitant to discuss himself at first, if you want to attract a Cancer man, you need to create a space where he feels comfortable sharing. Talk to Astrologers in order to get curated ways to ease out your relationship with your Cancer partner or spouse.