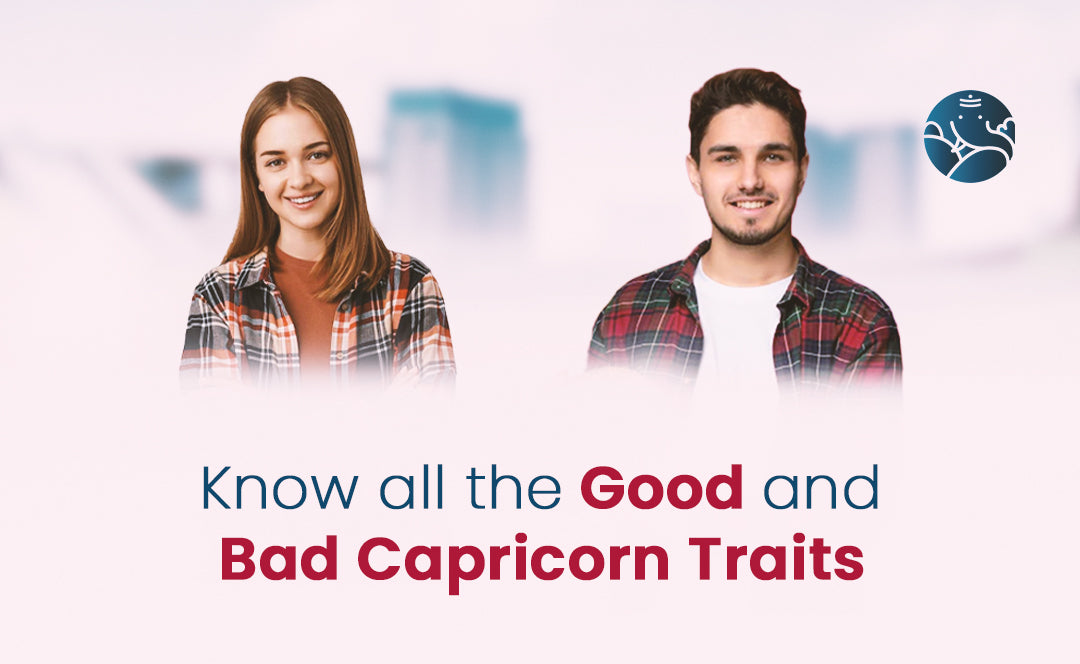 Know All the Good and Bad Capricorn Traits
Capricorn people have the ability to make their mark. They are successful with their hard work. Capricorn person is dedicated and disciplined towards their work. They have to manage everything. Their name is taken by the responsible people. Capricorn person has a fiery nature. They take responsibility for the family very well. They do not like to be suppressed by any person at all, that is why people find them arrogant. It is very open-minded. When they are angry it is very difficult to calm them down. With its ability, it can accomplish many tasks simultaneously. Capricorns love family and friends and they mean a lot to them. Capricorn people are practical. They have a sense of duty and selflessness. They get respect for their experiences in life. They proceed with caution and a firm approach.
Positive Traits About Capricorn
Capricorns do any work with their heart. They will sit in peace only after completing the work assigned to them. Any work done by them will be completed on time. The people of Capricorn have leadership ability. They want the whole team to work together and all do the same work. They take care of every member of their team. The people of Capricorn also complete their daily tasks on time, they do not like to delay. Capricorns do each and every task with care. They think deeply about it before reaching any conclusion. Capricorn people do not take any decision on impulse. If they feel that doing this thing can cause trouble in the future, then they will not do it. They do not like to dispute at all, so always stay away from controversy.
Negative Traits About Capricorn
Capricorn people make plans before doing any work, but sometimes they spend so much time making that plan that there is no time left in completing that work. Capricorn people are very stubborn, so it can be very difficult to change their minds. They consider their way of doing work as right and ask others to work accordingly. Capricorn people want to get what they want immediately. They will not wait for anything. Once a person with Capricorn becomes angry, they do not calm down quickly and tell a lot of things to the person in front. They talk very cruelly when they are angry and if you argue with them they will not listen to you either. Capricorn people do not let their emotions dominate their decisions, so they are never able to express their feelings to anyone.
Conclusion
A Capricorn person can be ascertained from their Kundali. Capricorn people's life has two aspects, good and bad, and they behave accordingly in life. To know more about the Capricorn person, talk to the astrologer. The astrologer will tell the right things about the life of a Capricorn person, which will help them to move ahead in life. Before taking into account the negative aspect of Capricorn, you should pay attention to their qualities in them because this will enable you to understand them in a better way.