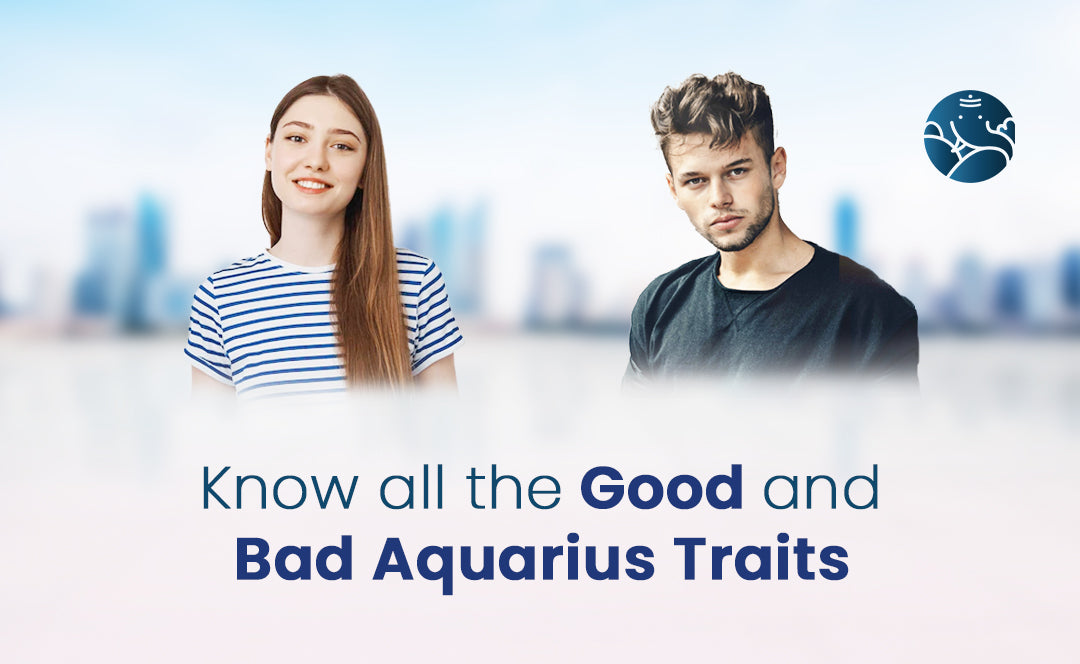 Know All the Good and Bad Aquarius Traits
The people of Aquarius are honest and firm gentlemen of the rules and regulations. Most Aquarius people are shy and very sensitive. They don't like to show off. They always work for the betterment of society. Aquarius people are interested in art, music, and literature. Aquarius people do not like it at all if someone interferes in their work. Whatever they like once, they like it for life and take care of everything about it. Aquarius people are open-minded and like free-thinking people. Their attitude toward marriage is very different. Once they make this commitment regarding any relationship, they do not leave them for the rest of their life. Aquarius person is a very good life partner.
Positive Traits About Aquarius
 
Aquarius is ready to approach every aspect of their life differently. Their approach to thinking is different and the way of working is also different, due to which they are successful. Aquarius people are very sensitive. They are always ready to do social welfare work. Aquarius sign people will not be dependent on others. They do not expect anything from others but take care of themselves. They catch the lie of any person very easily. Aquarius always gives a chance to others to move forward. They always see the good things in other people. They work hard to fulfill their dreams. They do not complain in any situation of life but adapt according to that situation. The people of Aquarius are always ready to do social work. Aquarius people help a person to move forward and if he has any problem, they solve it.
Negative Traits About Aquarius
An Aquarius person gets angry very quickly. If someone does wrong to them, they can never forgive him. Don't arouse their anger. Aquarius person does according to his mind. Aquarius people are rebellious. Aquarius sign people will ask your permission to do something and even if you refuse, they will still do what they thought. Aquarius doesn't know what is good in a situation and runs after all those negative things. They have a pessimistic outlook on life. They worry about what if something goes wrong. They are known to be absent-minded. This trait is not good for situations that require being active. They don't wait for anything and they lack patience. If the wrong opinion for you has settled in the mind of an Aquarius person, then you will not be able to change it even after many efforts.  
Conclusion
Like every zodiac sign, there are positive and negative aspects in the life of Aquarius people and the person behaves good or bad with others by being inspired by them. If you have an Aquarius man in your life, talk to astrologers to know more about them. The people of the Aquarius zodiac can be traced from their Kundali. Astrologers will tell the right things about the life of Aquarius natives, which will help them to move ahead in life. Keep in mind the positive things of the people of Aquarius and move forward in life.