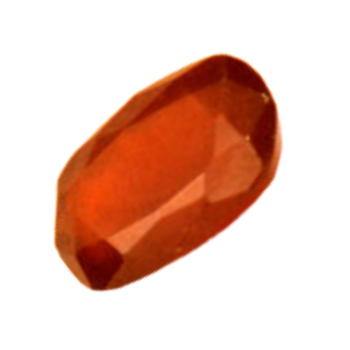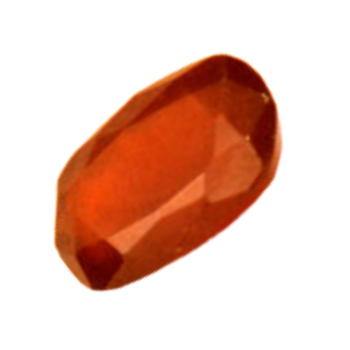 Gomed/ Hessonite: Overcome Rahu's Effect
Authenticated from The House of Bejan Daruwalla.
Rs. 6,400.00
Rs. 8,000.00
20% Off
Delivery in India: 2-3 working days
Delivery Out of India: 7-10 working days
100% Safe and Secure
Free Shipping Worldwide
Certified Gomed/ Hessonite Gemstones
Gomed holds an important place in Hindu Scriptures and astrology. The stone is ruled by Rahu it stands for inferior in meaning. In western astrology, it has the meaning of dragon head. It helps to overcome the Shani in kundali. It is a lunar node in between the sun and moon. Gomed strengthens the personality and inferiority complex. In the cosmic phase, it's open on a spiritual journey and stops the evil spirit from coming in a way because of Rahu. It is associated with the Sahasrara chakra that gives light and divine spiritual journey path. Gomed has many characterize where it can bring a lot of positivity and help in life. It gives harmony in life, especially in marriage and finical problems. It gives cosmic energy and equilibrium in life. Gomed helps in getting the clear dimension of life with a positive approach. It is a very precious stone from ancient times, mostly found in India and Srilanka, the kings and queens use this stone as precious gemstone showing power and prosperity.


It helps in protection from evil spirits.


It gives confidence and strength


Gomed helps you on a spiritual path in life.


It brings divine light and positivity to life.


Gomed is very useful in bringing stability to married life.


It gives useful guidance in finical problems.


Gomed helps settle the dispute.


It helps in increasing the energy field.


Gomed is very useful for school students.


It sails away from the negativity


Gomed is the best help in getting rid of Rahu's negative effects.


It also helps in recovering from long-time chronic diseases.


It takes away all the dosh from kundali.


It is the remedy to long-term problems going on in life.


Gomed has a very speedy healing process.


It works as a protection against evil.
Why Should Buy Gomed/ Hessonite G

emstone 

From House of Bejan Daruwalla 
Gomed is an attractive and effective gemstone, it has many powerful features which cure many problems of life, and give a happier and brighter future. The power it holds is very still in the system, so wearing it without knowledge can reverse the positive effects. So we advise you to consult an astrologer first take the proper guidance before wearing it.

We have a team that provides amazing and powerful gemstones, that are guaranteed to bring positivity to life. Our stones will be the perfect match for all your problems solutions. It will give you a happier and brighter future.
For Lucky Gemstone recommendation or Online Astrology Prediction. Kindly give us a call on + 919825470377.


Delivery Instructions 
Our Team delivers Gomed/ Hessonite Gemstones all over the world. For Delivery in India, it takes Five or Seven days.
You can mail us For any doubt at info@bejandaruwalla.com 
You can call us For any doubt at 09825470377 ( For Shipping in India) or +919825470377 ( For out of India)
Frequently Asked Questions
When you just don't know who should you approach for guidance when problems crop up, then consultation from astrologers over the phone helps you out. You can receive instant advice on your specific queries from anywhere in the world. It will also save your time and cost which you usually spend by visiting an astrologer. You will get a response you can feel confident about and also peace of mind.

To purchase our Remedies, you just have to Email, Call or Whatsapp us and we will help you to purchase the same.
Payment methods
We accept all major Credit and Debit Cards and payment modes.
Delivery in 72 hours
We put in best efforts to ensure that the services and products that you order reach you within 72 hours in India. Out of India it will take 7-10 working days.

100% Satisfaction & Guaranteed Results
By associating with us, you can be assured of premium services and high-quality products with super fast delivery. Your satisfaction, our motivation!