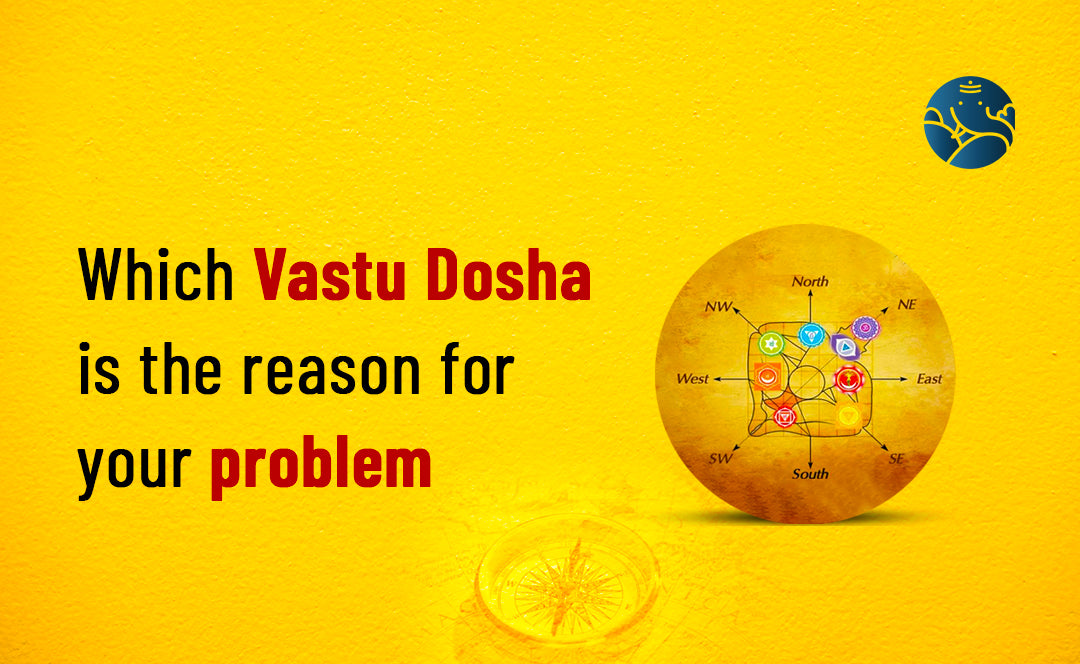 Which Vastu Dosha is The Reason for Your Problem
Everyone wants that there should always be an atmosphere of happiness and peace in the house, and for that, he tries every day. Through Vastu, we can try to make our destiny as happy as possible. For what kind of problem, you are constantly facing, In this article you know Which Vastu Dosha is the reason for your problem.
Don't Echo The Cry Of The Child In The House


Baby's cries not resonating in the house can be a sign of Vastu's defect. This happens only when the central part of your house is not correct or it is raised. Get this part of the house corrected, so that your problem ends. Also, never plant a kikar tree in the house.
Poor Financial Condition


Is your financial condition continuously deteriorating and along with it many problems remain the cause of your concern? According to Vastu, the main reason for this is to have the main door of the house at the southwest angle. For this, you have to get the main door done right. The place between the south and west direction is named as southwest direction. This direction is dominated by Niruti or Putna. According to astrology, Rahu and Ketu are the lords of this direction.
ill Health All The Time


If divine grace is not happening in your house, someone's health is bad all the time, or money is not being blessed, then there can be a fault in the northeast angle. Where the east and north directions meet, that place has been given the noun of the northeast. Get this direction corrected.
If You Can't Get Rid Of Debt


If you are not getting freedom from debt, then your northwest angle may be to blame for this. Also, having a defect in this place causes bad relations with neighbors, friends, and relatives. The meeting place of the North and West directions is called the Vayavya angle.
Your Finished Work Stops


Your completed works stop, and the house is continuously moving towards destruction, so according to Vastu, there is a serious defect in the Brahma place of the house. Such problems have to be faced when there are heavy goods, stairs, toilets, etc. in the middle of the house. Correct this spot immediately, so that all your problems end.
If You Can't Sell The House


If you are unable to sell the house, as well as diseases are not taking the name of leaving the house, then there is a problem in the southwest angle. Either the part of this direction in the house is low or there is a pit. The place where the west and south direction meet is called the southwest angle.
Be Consumed By Unnecessary Worries


Many times such situations arise in life that a person gets buried under the burden of various kinds of worries. All his business starts getting affected. Everything seems impossible to him.


If any of these symptoms appear in you, then understand that this is happening due to the negative energy prevailing in the house or office. To get rid of them, first of all, you have to be aware of this energy by having a calm mind. This also occurs because of Vastu defects.
Strain In Family Relationships


Sometimes such situations arise in life that one by one cracks start appearing in relationships. Differences are not resolved and the distance goes on increasing. There is estrangement on small things. No one understands you. Everything you say is misinterpreted. Even if you go to do something good in mutual relations, it turns bad. The cause for this can also be Vastu problems.
Conclusion
Vastu Energy is a very subtle energy, which has a deep and far-reaching impact on our lives. If this energy is available around you in the right quantity and direction, then it has a positive effect on your life. We cannot see this infinite energy, but it can be felt. This energy is more subtle than ultrasound and microwave waves. Whose effect is late but deep. However, when this energy is not in the right direction, then we have to face its consequences. Want to know more about Vastu Dosha is the reason for your problem, then Talk to Astrologers.