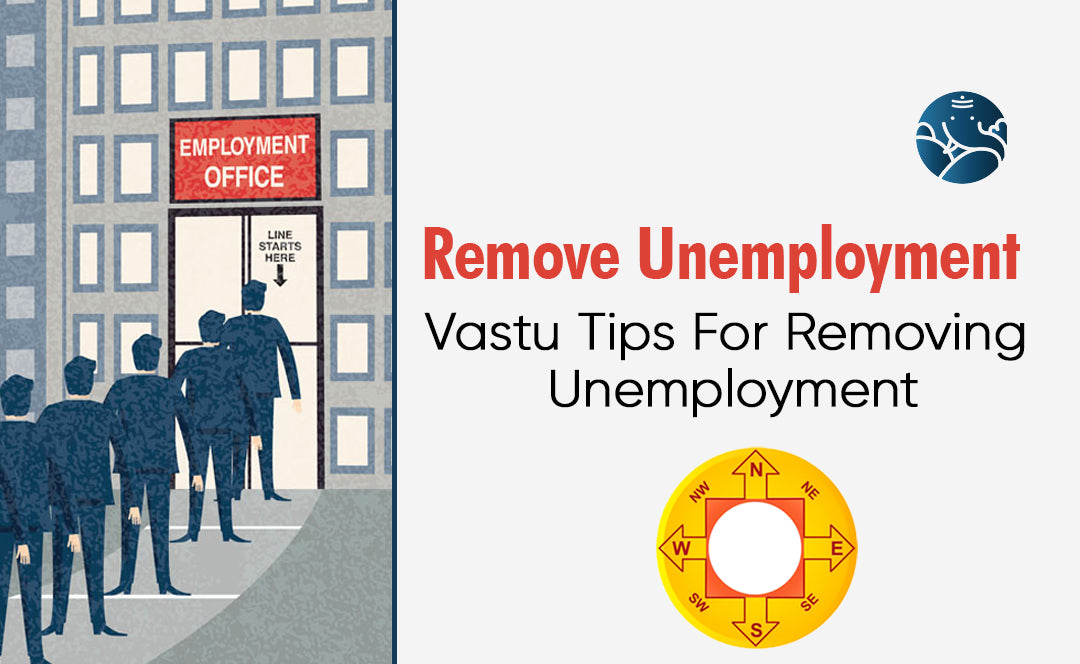 Remove Unemployment: Vastu Tips For Removing Unemployment
After getting an education, every person is looking for employment or a job. Some people have the responsibility of maintaining the family. In such a situation, a job is very important for a person. Many people get frustrated and disappointed because of not getting a job. Sometimes unemployment shakes so much from within that people commit suicide, leave home and become mentally disturbed. If you are also among such people, who are unable to get a job even after a million attempts and have been disappointed by failure, then you do not need to be discouraged and disappointed. Astrology has explained the solution to every problem. With these surefire and easy job-related remedies, your bad days will turn into good days very quickly. By doing these measures, you will start getting job offers and you will also get the desired job. If you are not satisfied with your current job and want to change the job, then this remedy is also effective for that.
Easy Ways To Get A Job
If you want to get the desired job, then wake up every morning after taking bath, etc., spread a seat, and while sitting there chant this chaupai for at least 5 rounds with red sandalwood or coral rosary. 'Kavan so kaj kadhan jag mahi. Jo nahi hota tat tum pahi.





Apart from this, worship Lord Surya daily to get success in a government job. Offer Arghya to the Sun God daily by filling water from a copper vessel. Keep fast on Sunday and eat food without salt on this day. This opens the way to get a government job.





If you are going to give a job interview, then before going out, offer whole turmeric to Lord Ganesha and while leaving the house, wrap this piece of turmeric in a clean cloth and keep it in your pocket. This will fulfill your wish.





Remember, red, yellow, and golden colors increase your fortune. That's why always keep it with you and practice these colors as much as possible, you will get successful.





Fix the wall in the north direction. If there is any unnecessary or old decoration item on this wall, then remove it. Old stationery items, and old office files, keep these things out of the house and keep the north wall empty. Also, avoid keeping the steel almirah in the north direction.





A full-length mirror can be placed on the north wall. Keeping a mirror in this direction will increase your chances of getting better opportunities and you can also get positive results in the interview.





When stepping out of the house for an interview, put your right foot out first. Also, worship Lord Ganesha before leaving the house. Offer betel nut to them and take it as prasad.





Instead of sitting with your arms or legs crossed in front of the interviewer, sit with confidence. By trying these easy tips, you will definitely be able to remove unemployment and achieve success in getting a job.





Feed the birds together seven types of grains like barley, wheat, rice, maize, millet, and pulses in the morning.





Cut a lemon into four pieces. Then throw each piece of lemon at a crossroads. Work is done even more than this.





Even if Saturn is malefic in the horoscope, there is a problem in getting a job. That's why while worshiping Shani Dev on Saturday, chanting the mantra 'Om Shan Shanaishcharaya Namah' 108 times.





Due to planetary defects, there is an obstacle to getting a job. To make the planets favorable, worship Lord Vishnu on Thursday and donate yellow things to the poor.





Keep the picture of Ganapati with the trunk on the right side at home and worship it daily. Offer cloves and supari to Ganesha. Whenever you go for an interview, keep this clove and betel nut with you.





Whenever you go for an exam or interview for a job, go home after eating curd and sugar. It is auspicious and you get success in work.
Conclusion
In today's time, there is so much competition that even after having the ability once, a person is not able to get a job. Or simply say that he does not get a job at all. Then he just blamed his luck and keeps on cursing fate. But instead of cursing luck, if Vastu-based measures are taken, then benefits can be obtained. So if you want to drive away unemployment and want to get a good job, then you should talk to astrologers.