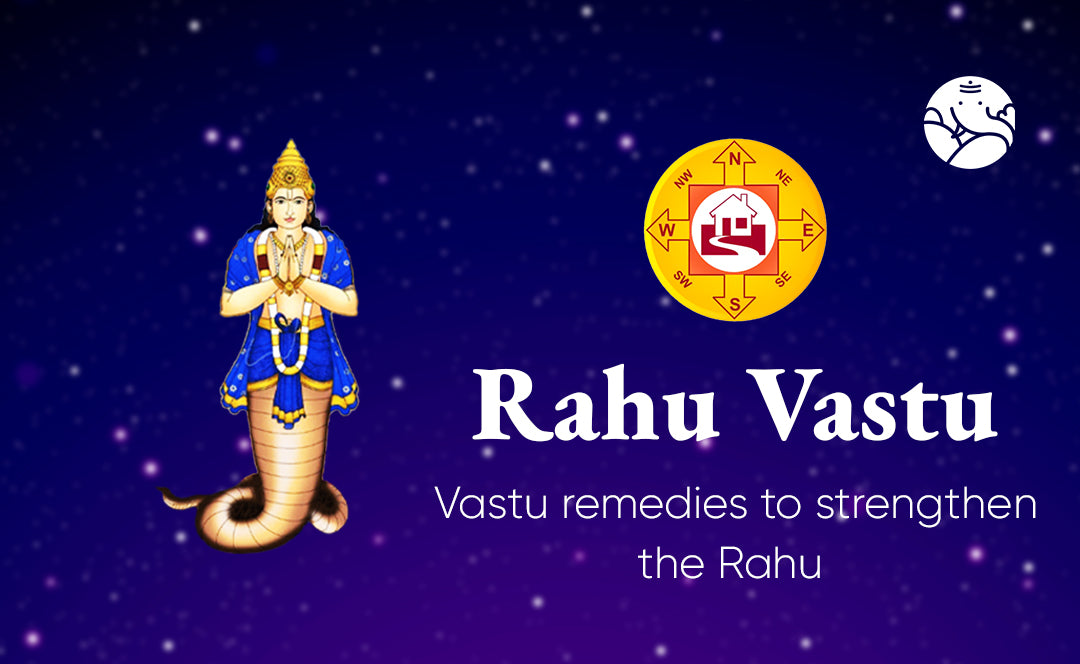 Rahu Vastu: Vastu Remedies To Strengthen The Rahu
In astrology, Rahu has been kept in the category of a sinful planet. This is the reason why Rahu and Ketu are not the lords of any sign. If Rahu is in a weak position in the Janampatri, then in a way life gets inundated with troubles. Along with this, physical and mental problems also start arising. To get success in life one has to face many difficulties. Any work is completed intermittently. In such a situation, some measures mentioned in astrology are considered effective for Rahu's peace. Let us know what would be good to do to strengthen Rahu.
Vastu Remedies To Strengthen The Rahu
Some effective measures have been given in astrology to strengthen Rahu. According to this, the people affected by Rahu should always keep a silver piece with them. It is believed that by doing this Rahu gets an auspicious effect.





To remove Rahu's defect, it is auspicious to feed bread to the dog. It is believed that by doing this, Rahu starts giving auspicious results. Along with this, it also has a positive effect on life.





According to astrology, it is auspicious to apply red sandalwood tika after regular worship to pacify Rahu. Along with this, taking a bath in the Ganges can also get rid of Rahu's problems.





According to the experts of astrology, one can wear an iron ring or bangle to remove Rahu Dosh. This is also a good solution.





Can help the poor for the pacification of Rahu Dosh. The malefic effects of Rahu can also be removed by donating to the needy.





The Rahu mantra should be chanted to avoid the inauspicious effects of the Rahu planet. To avoid the inauspicious condition of Rahu, donate barley, mustard, coin, seven types of grains, blue or brown cloth, and glass items on Wednesday. Wearing the Onyx stone gives freedom from Rahu Dosh. To prevent illnesses and impediments triggered by Rahu, pay homage to Rahu Yantra.
Remedies To Get Rid Of Rahu Dosh
The easiest way to get rid of Rahu defect is Rahu fast. A person should keep Rahu fast for at least 18 Saturdays. By doing this, the malefic effects of Rahu start to go away.





To get rid of the Rahu defect, one should wear black cloth on Saturday and chant Om Bhraam Bhraam Bhraam Sa: Rahave Namah ( ओम भ्रां भ्रीं भ्रौं स: राहवे नम:) mantra. 





Keep water in a vessel on Saturday. After the bath, offer that water to the root of the Peepal tree. By doing this Rahu Dosh ends. This should be done on Saturday.





Things made of black sesame, sweet roti, sweet, etc. should be eaten on Saturday. Doing this also gets freedom from Rahu Dosha.





By fasting on Rahu, the fear of the enemy will go away, and the chances of victory in the cases can increase.
Symptoms Of Bad Rahu
When Rahu is in a debilitated position in your zodiac, then there is a loss of money. If the nails of a person's hands start breaking on their own, it indicates that Rahu will be in a bad position in the horoscope. Relationships of individuals with others begin to deteriorate. Brain diseases, skin-related diseases, cancer, arthritis and bone-related diseases, fractures, heart diseases, etc. start to occur. His sleep starts to break. The individual falls prey to drug addiction. The stairs of the house being made in the wrong direction, pressing the threshold, and being broken also create Rahu defects. If the bathroom or toilet is dirty or broken in the house, then this also indicates Rahu Dosh. Frequent illness of a person, breakage of glassware, breakage of stones, breakage of household items, etc. are signs of bad Rahu. Being a victim of daily new incidents is also a sign of bad Rahu.
Conclusion
Like all the planets, the planet Rahu also has importance in Kundali. The presence of Rahu Dosh leads to various issues such as work hindrances, financial loss, mental anguish, diminished self-assurance, and more. Bad Rahu starts affecting other planets as well. The work being done starts getting spoiled. Money starts getting wasted. If you want to get more information about Vastu remedies to strengthen the Rahu, then Astrology phone Consultation will help you.