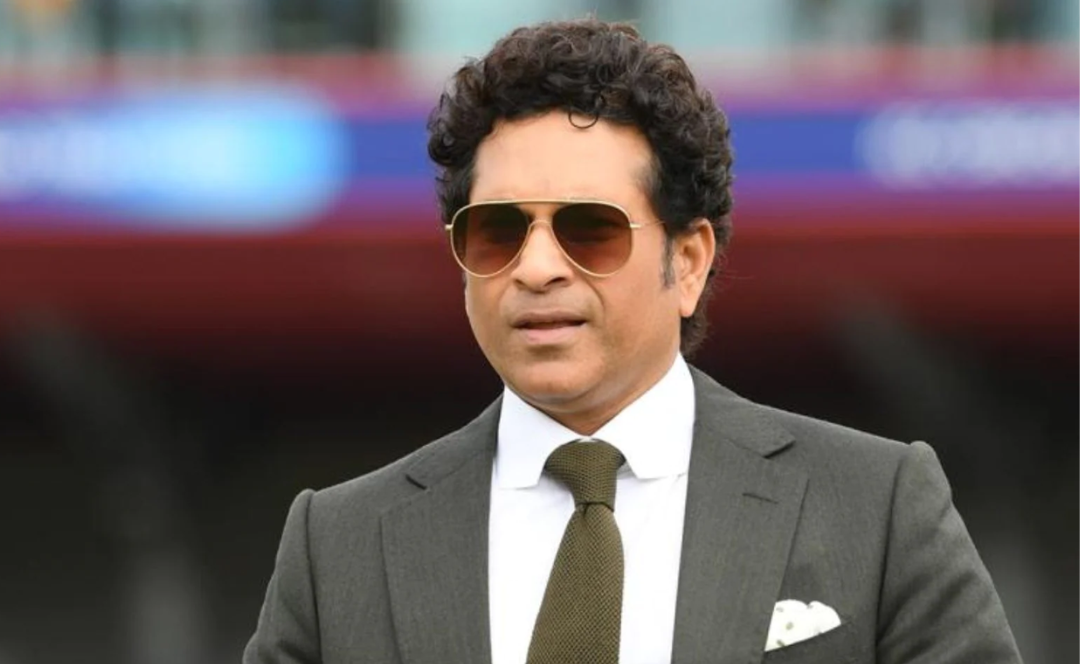 Sachin Tendulkar Astrology Prediction by Chirag Daruwalla
Sachin Tendulkar is one of the biggest cricket players in the world. He is known as a successful batsman. Sachin Ramesh Tendulkar is counted as the best batsman in the world in the history of cricket. He is the first sportsperson and the youngest person to be awarded the Bharat Ratna, India's highest civilian honor. Rajiv Gandhi is the only cricketer to be honored with the Khel Ratna award. He has also been awarded the Padma Vibhushan in the year 2008. After making his debut in international cricket in 1989, he established many records in batting.
Sachin, the king of cricket and a well-known player in the sports world, has been the former captain of the International Cricket Team. He is a batsman and he is the surpassing run-scorer in cricket to date. His fans call him the lord of the cricket world. The countries who love him have spread abroad. He made his name immortal in the world of cricket with his ability and skill. He has been well earned many awards from the Government of India.
Sachin has scored the most centuries in both Test and One Day cricket. He is the top run-scorer in Test cricket. Along with this, Sachin is the only player in the world to score more than 14000 runs in Test cricket. He also keeps the record for scoring the most runs in ODIs. Apart from being a great player, Sachin is also a good human being. Sachin, who is called the God of cricket, has made his work iron in the country and abroad with his hard work.
Sachin Tendulkar Birth Chart and Education
Date of Birth: Tuesday 24 April 1973
Place of Birth: Mumbai, Maharashtra City, India
Birth Time: 2:25 PM
Moon Sign: Sagittarius
Nakshatra: Purvashadha
Sun Sign (Western): Taurus
Sun Sign (Indian): Aries
'Bharat Ratna' Sachin Tendulkar was born on April 24, 1973, in a Marathi Brahmin middle-class family of Rajapur in Mumbai. His full name is Sachin Ramesh Tendulkar. Sachin Tendulkar's father's name is Ramesh Tendulkar and his mother's name is Rajni Tendulkar. His father Ramesh was a well-known Marathi novelist. His mother used to work in the insurance sector.
Sachin had two brothers and one sister. Sachin was the youngest of four siblings, his elder brother's names were Nitin Tendulkar and Ajit Tendulkar, and his sister's name was Savita Tendulkar. His elder brother Ajit Tendulkar encouraged him to play cricket. On 24 May 1995, Sachin was married to Dr. Anjali Mehta. Sachin and Anjali have two children, the elder daughter's name is Sara, and the son's name is Arjun Tendulkar.
Sachin was not very good at studies, he was a middle-class student. His early education took place in the New English School of the Indian Education Society, Bandra. Then, seeing his interest in cricket, at the behest of his cricket coach, Ramakant Achrekar, he was admitted to the Shardashram Vidya Mandir in Dadar, Mumbai. For higher education, he went to Khalsa College, Mumbai, then he stopped his studies midway and made cricket his destination.
Sachin Tendulkar's Career in Cricket
Sachin's coach Ramakant started making him practice cricket continuously before going to school and after coming back from school. As his residence was far from the practice venue, he decided to live with his uncle and aunt near Shivaji Park, which was closer to his home.
Teaming up with cricketer Vinod Kambli, Sachin scored 664 runs at the age of 15 in a Hares Shield match, in which he scored 320 runs on his own talent. Sachin got immense popularity from this inning. Due to this, Sachin got the opportunity to play in the Indian cricket team at the young age of just 16 years.
Sachin played his first international match against Pakistan in 1989, in the first match Pakistani cricketers tried their best to get the young Sachin out. During this match, a bouncer ball hit Sachin's nose and Sachin was injured, his nose started bleeding, but Sachin continued playing regardless of his pain.
Sachin Tendulkar's Retirement from Cricket
On 25 December 2012, Sachin announced his retirement from ODI cricket, but an even bigger day came when he announced his retirement from Test cricket as well. On this eventuality, he said- "It was a great honor for me to represent the country and play all over the world. I am waiting to play my 200th Test match on home soil after which I will retire." Played against West Indies in November 2013 at Wankhede Stadium, Mumbai. On 16 November 2016, he played his 200th match, retiring from all forms of cricket.
Kundali Analysis of Sachin Tendulkar
Sachin Tendulkar's horoscope is of Cancer Ascendant. Short stature and fair complexion, shy nature, are the major characteristics of a Cancer ascendant. This important quality is reflected in Sachin Tendulkar's nature and personality.
In the horoscope of Sachin Tendulkar, the fifth lord and tenth lord Mars are sitting in the seventh house in its exalted sign Capricorn. Since Mars is also the lord of the tenth house, here Mars, being a yoga factor for the Cancer ascendant, is creating an Ruchaka yoga in the horoscope. So this one planet gives happiness like a king. This is possible only in the horoscope of the Cancer Ascendant.
The same rule was also applied in the horoscope of Lord Shri Ram. So after a while, he also got the fortune of being a king. Here Dashmesh Mars, being exalted in the seventh house, aspects the tenth house from its fourth aspect and ascendant from the seventh aspect. That's why Cancer ascendant and Mars become very important here. Mars itself has the ability to lead, and at the same time, Mars has a new source of competition and energy. And these qualities become important for a king.
Being Jupiter or Shashtesh and Navamesh sitting in the seventh house along with the friendly planet Mars, Jupiter shows all kinds of teachers. Lakshmi Yoga is formed here due to Navamesh Guru and Dashmesh Mars being in their own sign in the center. The fifth aspect of Jupiter falls on the eleventh house, the seventh aspect on the Ascendant, and the ninth aspect on the mighty house. That's why Sachin was able to get a good teacher like Ramakant Achrekar, who took Sachin's career even higher.
Conclusion
Even after reaching the heights of success, Sachin Tendulkar remains a down-to-earth person. In the horoscope of Sachin Tendulkar, exalted Sun and exalted Mars i.e. Mars is in Capricorn, which always gives him the energy to do new things along with sports. Capricorn is situated in the seventh house being exalted. This yoga makes the person very and very rich. With Sun in the 4th house, Venus in the 10th house, Jupiter in the 7th and Kendra, and the Lord of the 10th house, he got a lot of respect and love in society. With the blessings of lord Ganesha, astrologer Chirag Bejan Daruwalla wish this great sportsperson all the very best for his career, and may the times ahead be fruitful and healthy.