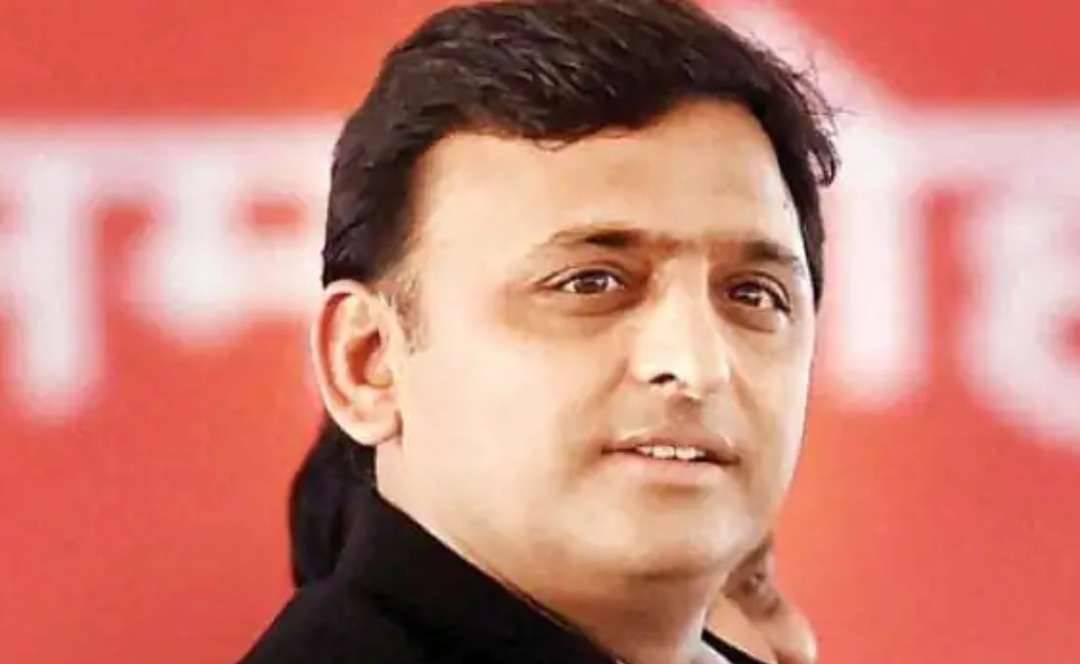 Akhilesh Yadav Astrology Predictions by Chirag Daruwalla
Akhilesh Yadav has been the Chief Minister of Uttar Pradesh. Prior to this, he has also been a Member of Parliament for three consecutive terms. Akhilesh, son of Samajwadi Party national president Mulayam Singh Yadav, led his party in the 2012 Uttar Pradesh Legislative Assembly elections. He took oath as the Chief Minister of Uttar Pradesh on 15 March 2012 after his party got a clear majority in the state. Akhilesh Yadav defeated his nearest rival Bahujan Samaj Party candidate SPS Baghel in the May 2009 Lok Sabha by-election from the Firozabad seat. Won by defeating by 67,301 votes. Samajwadi Party chief Akhilesh Yadav has started preparing for the upcoming Uttar Pradesh assembly elections. He is continuously addressing election rallies in different cities of UP. Akhilesh Yadav has claimed that he will win record-breaking seats in the upcoming elections. In today's story, we are going to tell you about the studies, family, and political life of former Chief Minister Akhilesh Yadav.
Birth Chart and Education of Akhilesh Yadav
Date of Birth: Sunday 1 July 1973
Place of Birth: Saifai, City, Uttar Pradesh, India
Birth Time: 2:00 PM
Moon Sign: Gemini
Nakshatra: Punarvasu
Sun Sign (Western): Cancer
Sun Sign (Indian): Gemini
Akhilesh Yadav was born on the day 1 July 1973 in Saifai village of Etawah district. His father's name is Mulayam Singh Yadav, a leader of the Samajwadi Party. Akhilesh Yadav is the son of Mulayam Singh Yadav's first wife, Malti Devi. His stepmother's name is Sadhna Gupta and Prateek Yadav is his stepbrother.
Akhilesh Yadav got married to Dimple Yadav on the day 24 November 1999. Presently Akhilesh Yadav has two daughters and one son. Akhilesh has three children. Their names are as follows- Aditi and Tina (daughter) and Arjun (son). His wife is a Member of Parliament and was elected unopposed from Kannauj.
Akhilesh Yadav did his early education at St. Mary's School, Etawah. For further studies, he was admitted to Dholpur Military School in Rajasthan. After this, Akhilesh Yadav took a master's degree in environmental engineering from Australia. After completing his education, Akhilesh Yadav entered the political world.
Akhilesh Yadav's Political Career
Akhilesh won the May 2009 Lok Sabha by-election from the Firozabad seat by defeating his nearest rival SPS Baghel of the Bahujan Samaj Party by a margin of 67,301 votes. Apart from this, he also won from Kannauj. Later he resigned from the Firozabad seat and kept the Kannauj seat himself. Akhilesh Yadav's constituency is Kannauj, Uttar Pradesh. Lok Sabha member Akhilesh Yadav has been a member of the thirteenth and fifteenth Lok Sabha.
By winning 224 seats in the March 2012 assembly elections, he became the 33rd Chief Minister of Uttar Pradesh at the age of 38. Akhilesh Yadav is the youngest Chief Minister in Uttar Pradesh. Earlier this record was in the name of Mayawati. When he took oath as Chief Minister on March 15, 2012, he was 38 years, eight months and 14 days old. Like his father Mulayam Singh Yadav, the influence of the rural environment is visible in Akhilesh Yadav. He is one of the future leaders of the Samajwadi Party.
Samajwadi Party's veteran and hardworking leader Akhilesh Yadav created a new record by defeating BJP candidate from Karhal Assembly seat of Uttar Pradesh, Agra MP and Union Minister of State SP Singh Baghel by about 66 thousand votes. Former Uttar Pradesh Chief Minister and Samajwadi Party national president Akhilesh Yadav and senior party politician Azam Khan resigned as Lok Sabha members on 22 March 2022 and both decided to remain in the legislature.
On 29 September 2022, in the National Convention of Samajwadi Party, former Chief Minister of Uttar Pradesh and President of Samajwadi Party, Akhilesh Yadav was elected as the President of Samajwadi Party for the third time. National General Secretary and Election Officer Ram Gopal Yadav announced his unopposed election. Ram Gopal said that 75 leaders including Mata Prasad Pandey, and Alam Badi have proposed the name of Akhilesh Yadav. After being elected President of the Samajwadi Party, Akhilesh Yadav touched the feet of actress Jaya Bachchan and took her blessings.
Akhilesh Yadav Kundali Analysis
His horoscope is of Virgo Lagan∣ Gemini is in his zodiac sign∣ Mahadasha of Mercury is going on in his zodiac sign. Also, due to Saturn's Antardasha, they will remain away from power for the time being. In his horoscope, there is a conjunction of four planets with Gemini. Which includes the planets Saturn, Moon, Ketu, and Sun. The group of these planets will also make them aggressive, courageous, and emotional egoists. The association of Saturn and Ketu is also creating defects in their horoscope. Along with this, Vish Dosh is also preventing him from reaching a high position in politics due to Moon's presence. There is also Grahan Dosh in his horoscope, which is not making him as successful as he should be.
Yoga with the Moon and Mercury will give them some success. And will give a strong image in politics. Presently Saturn's bed is also creating obstacles. Sometimes they will have to face opposition. Along with this, Mahadasha of Ketu will also trouble him till 24. Due to Rahu and Ketu being in the 12th and 6th houses, Akhilesh Yadav will have to face planetary defects. Which has not brought good times for them. Stability and victory in politics are difficult at present. Shani's bed is troubling about health and relationships. Many people will come together and will also live together. You may also have to go through mental stress. Presently Sun is going through Ketu Mahadasha. In the horoscope, the eclipse yoga of Ketu and Sun is in the tenth house. This yoga causes disturbance between father and son. Astrology tells that in his horoscope, the planet Devguru Jupiter is situated with Rahu in his own sign Sagittarius. Which creates Guru Chandal Yoga. This was the reason why Akhilesh Yadav was defeated in the assembly elections. This means that Venus, Gemini, and Mercury's Mahadasha Cancer-Moon will increase their emotionality. Jupiter-Mercury conjunction will give a little bit of death. They will make up their mind to move towards the center's power as well.
One thing is that he will continue to be a popular leader of the people in the coming times as well. But there is still time to taste the taste of power. The divine Pancha Mahapurush Yoga named Hans of his horoscope will always give him public support and love. People with this yoga are loved by everyone, and their enemies and opponents also respect them, but where Rahu is forming Chandal Yoga with Jupiter, due to which they will make conspiratorial efforts to stain their hem at the time of 2nd, the same Rahu will be debilitated and ascendant. Being with Guru will keep him established by making him stronger and popular but in the times to come, power will remain far away from him. Whenever Akhilesh's Raja Yoga was formed due to the change in the position of the Moon and Mercury, due to the setting of the same Moon, whenever he took the reins of power, it brought mental confusion along with it.
Conclusion
For Akhilesh Yadav, changes in politics will begin in the times to come. But now it will take time to be in power. He will continue to be criticized and criticized in politics. As a result of planetary changes, you will also come closer to power. So, looking at the movement of the planets, it can be said that despite millions of efforts, the time is not right to become the top power and CM. This year is also a good time for Gemini people. But there will be ups and downs in health. The whole year will continue to give you results in between success and failure. Therefore, SP leader Akhilesh Yadav will also have to face this planetary position. With the blessings of Ganesha, Astrologer Chirag Bejan Daruwalla prays to God that the coming year will be a little better after facing troubles till 24 and which will start giving better results by 2036.