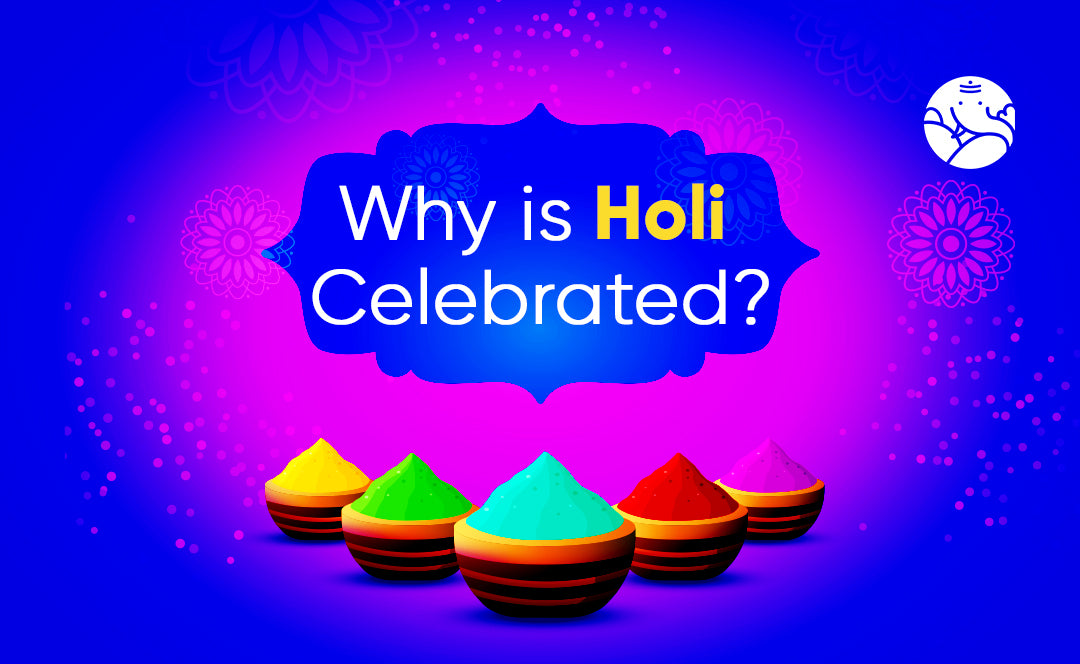 Why is Holi Celebrated?
Holi is known as the festival of colors and Holi is one of the most important festivals all over India. Holi is one of the major festivals of India and it is celebrated on the full moon day of Phalgun month. Holi festival is celebrated 40 days after Basant Panchami. It is also called Basant Mahotsav. Because it marks the arrival of spring. Holi is celebrated by Hindus all over the country on the full moon date of Falgun month. Holi is one of the biggest festivals in the Hindu calendar. Holi is also called the festival of colors.
Holi is a very popular and major festival in India. Holi is a festival filled with joy. Holi is also called a festival of colors, on which day people of every religion celebrate with full enthusiasm and fun. Holi is celebrated not only in India but also in different countries of the world. It is mainly celebrated in India and Nepal. This festival is celebrated with great pomp in other countries of the world where minority Hindu people live. Decorated with colors full of love, this festival opens the bonds of every religion, sect, and caste and gives the message of brotherhood. On this day all the people forget their old grievances and other old things and embrace each other and meet each other with love. Children and youth play with colors, and adults still hug each other, apply colors
4 Big Reasons Behind Celebrating Holi
First Reason to Celebrate Holi
According to Hinduism, the most popular belief behind celebrating Holi is the killing of Hiranyakashyap's sister Holika by Vishnu devotee Prahlad. Hiranyakashipu was a demon. Prahlad was the eldest son of Hiranyakashipu. Prahlad was the greatest devotee of Lord Vishnu. But Hiranyakashyap was a staunch opponent of Lord Vishnu. He did not want anyone in his kingdom to worship Lord Vishnu. Angered by his son's devotion, father Hiranyakashyap sent his sister Holika to kill Prahlad.
Second Reason to Celebrate Holi
According to Hindu beliefs, Lord Krishna killed a demon named Putna. After the slaying of the demonic Putna, the people of Brij play colors with each other out of joy.
Third Reason to Celebrate Holi
According to Hindu beliefs, there is a belief associated with Lord Shiva. Lord Shiva dances and sings with colors on the full moon day of Phalgun month. For this reason, also the festival of Holi is celebrated.
Fourth Reason to Celebrate Holi
According to Hindu beliefs, Holi was celebrated in India even during the Mughal period. There is also mention in the history of Emperor Akbar playing Holi with Jodhabai. In the Mughal period, it was called Id-e-Gulabi. Then people used to celebrate Holi by applying colors to each other.
Conclusion
According to the Hindu calendar, Holika Dahan is performed on the full moon day of the month of Phalgun. There are also some mythological stories and beliefs related to Holika Dahan i.e. Holi. Although most people know the story of Holika and Prahlad, apart from this, there are beliefs related to Lord Shiva and Lord Krishna which are related to Holika Dahan. These stories and beliefs related to Holika Dahan give us the message of victory of good over evil. At the same time, they also teach equality and unity. If you also want to know more about Holi, then talk to astrology.