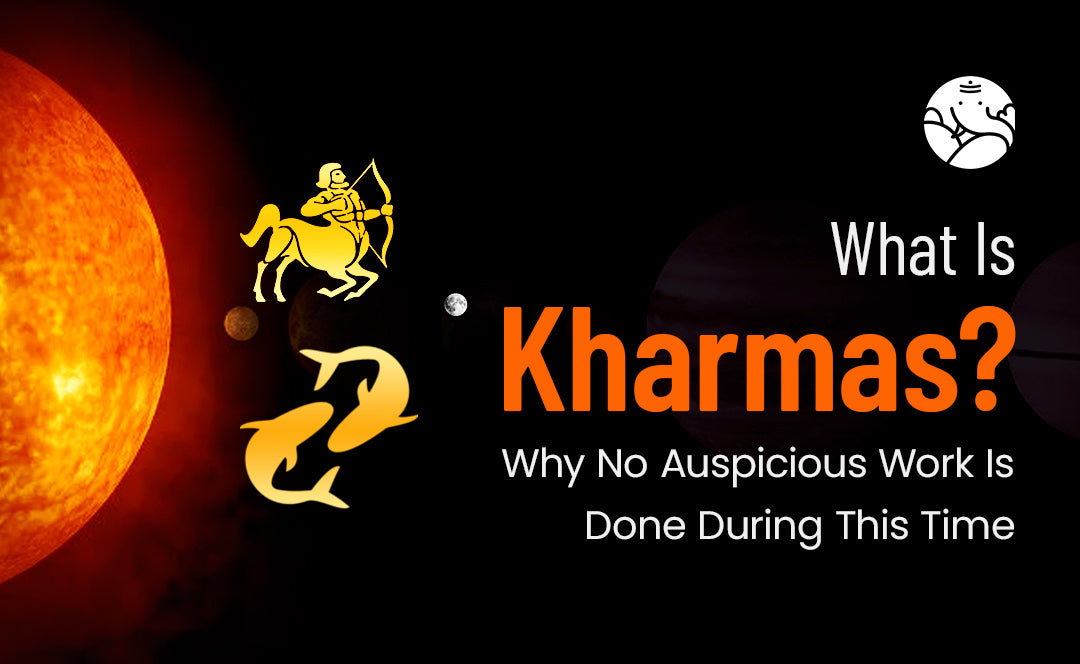 What Is Kharmas? Why No Auspicious Work Is Done During This Time
According to Hindu Panchang, there is a period of one month in autumn when auspicious works are completely stopped. This period is called Kharmas. The Sun revolves around each zodiac sign for one month. When it comes to Sagittarius, then this month is called Kharmas. Kharmas ends with the transit of the Sun in Capricorn. The transit of the Sun in Capricorn is called Makar Sankranti. This month is good for spiritual awakening. In Kharmas, auspicious works such as marriage, shaving, naming ceremony, housewarming, and new work, career, shop, Prohibition of commencement of office have been considered
What is Kharmas?
When the Sun enters the zodiac signs of Jupiter, Sagittarius or Pisces while visiting 12 zodiac signs, it is called Kharmas. During the period of 30 days during Kharmas, no auspicious works like marriage, mundane, new house entry, etc. are done.
In Hinduism, it is forbidden to do any auspicious work during Kharmas. It is believed that the movement of the Sun becomes very slow in this month, due to which auspicious works like marriage, shaving, housewarming, Janeu Sanskar, etc. get inauspicious results.
There are many types of beliefs regarding Kharmas. According to the first belief, the Sun collects its glory as soon as it reaches the house of its Guru. Hides its effect and becomes ineffective by bowing down to the Guru. All auspicious works are prohibited when the deity of energy becomes ineffective because energy is needed in any work.
Story Of Kharmas
Lord Suryadev constantly revolves around the universe by riding on a chariot drawn by seven horses. Once his horses were very tired of hunger and thirst due to continuous walking and not getting rest. Lord Suryadev took him to the bank of a pond, but only then did he realize that if the chariot stops, it will be a disaster. Only then two donkeys were present on the banks of the pond.
Lord Suryadev leaves the horses to drink water and rest and joins the donkeys to his chariot. Due to this the speed of the chariot slows down, yet as soon as the cycle of one month is completed, by then the horses have also got rest, thus this sequence continues and is called Kharmas.
Why Auspicious And Auspicious Work Not Done In Kharmas
Auspicious and auspicious works like marriage, engagement and planetary entry should not be done for this whole month.




On the other hand, other new things like a new house, or a new car should also not be bought.




Avoid arguing with anyone during Kharmas and respect your gurus and elders.
Conclusion
According to Hindu religious belief, no auspicious work is done when Kharmas is applied. If you want to know more about Kharmas then talk to astrologers.