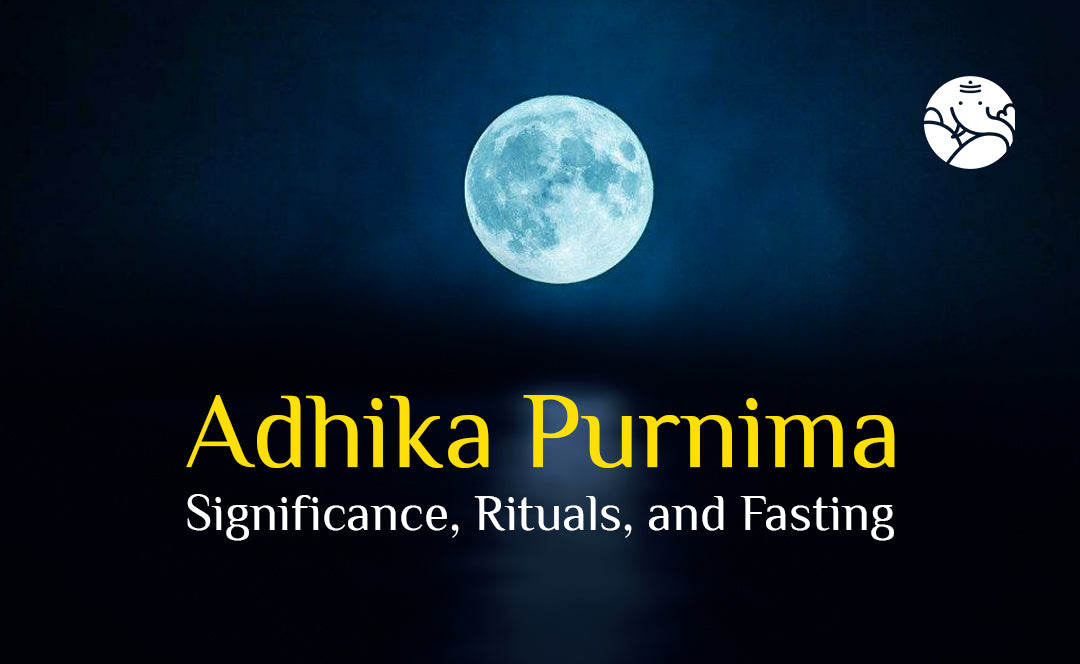 Shravana Purnima Adhikmas Significance, Rituals, and Fasting
Today, there is a law of organization in charity and river. Shri Lakshmi Narayan is also worshiped on this day. Along with this, many people also observe Shri Satyanarayan Vrat on the full moon day or a day before. The importance of Adhik Maas Purnima is very high. Here we are telling you about it. Along with this, we are giving you information about the fasting story of Adhik Maas Purnima in this article.
Significance of Shravana Purnima Adhikmas
The importance of the full moon of Adhik month is very high. Adhik Maas is dedicated to Lord Vishnu. It is also called Malmas or Purnima month. During this, worship of Vishnu ji becomes auspicious. Shri Satyanarayan Avatar of Vishnu is worshiped on the full moon day of this month. Along with this, fasting is also done. Bathing on the full moon of Adhik month, doing charity and charity, a person gets manifold benefits. During this people also narrate the story of Shri Satyanarayana. One who meets such a person gets double the benefit.
Rituals in Shravana Purnima Adhikmas
Adhik Maas is known as Purushottam Maas in the western parts of India and is considered highly auspicious for performing fasts, pujas, fasts, and rituals dedicated to Lord Vishnu. Reciting Shrimad Bhagavad Purana and Bhagavad Gita this month gives highly commendable results. Some people also keep a fast in this month dedicated to Lord Vishnu.




In the Bhavishyaottara Purana, Shri Krishna tells about fasting for more months. They say that by fasting, defecating, donating, worshiping, etc. with devotion to Vishnu, virtue is attained, which gives inexhaustible fruit and all kinds of troubles and troubles go away. Fasting for more than one month is equivalent to fasting for 1000 months of Kartik.




Adhik Maas Vrat starts on the first day and ends on the last day of Adhik Maas.




During the month it is good to wake up in Brahma Muhurta (between 4 am and 6 am).




After bathing and showering, place an idol or idol or painting of Radha and Krishna or Lakshmi-Narayan and perform Sodashopachara Puja (worship in 16 steps) or simple puja and prayer.




It is auspicious to visit Vishnu temple or any of his incarnations in this month.




The food to be eaten during the month is sattvic food like vegetarian food, milk, fruits, nuts, cereals, vegetables, etc.
Shravana Purnima Adhikmas Story
It was a long time ago. A Brahmin lived in Kantika Nagar. Its name was Dhaneshwar. Dhaneshwar had no saint. Brahmin used to live by asking for charity. Similarly, once a Brahmin's wife also agreed to donate. But no one in the city gave charity to the Brahmin's wife. The reason for this was that he was childless. When she was asking for donations, a person advised her to worship Maa Kali. As per the order, the Brahmin couple worshiped Maa Kali for 16 days. Maa Kali herself appeared from his decorations. Along with this, the Brahmin couple was given the title of Saint. He said that according to his rating, he would switch off the lamp of the ATM every full moon. One lamp will have to be lit on every full moon. This has to be done till Cancer Purnima. Till this full moon, this will be the whole 22 days.
Maa Kali said that mangoes from a mango tree would be handed over to his wife. As the goddess said, so the Brahmin said. He befriends mangoes from a mango tree and his wife is given down for worship. After this his wife became pregnant. She gave birth to a child. That child was named Devdas. The big star went to Kashi to study. His mother also went to Kashi along with Devdas. An incident happened on the way with both of them. Devdas got married to Prachashvash. However, Devdas was the first to reveal his age. But their marriage was forced. After some time, the time came to kill him, but his parents gave him the fruit of a full moon fast and his time did not come.
Conclusion
Adhik Maas provides an invaluable opportunity to spiritual seekers to engage in introspection, seek divine blessings, and deepen their connection with the sacred. This additional month symbolizes a time of renewal, spiritual growth, and self-purification. By adopting the sacred practices associated with Adhikamas, devotees can embark on a profound journey of self-discovery and transcendence. If you want to know more details about Shravana Purnima Adhikmas then you can take online astrology consultation.