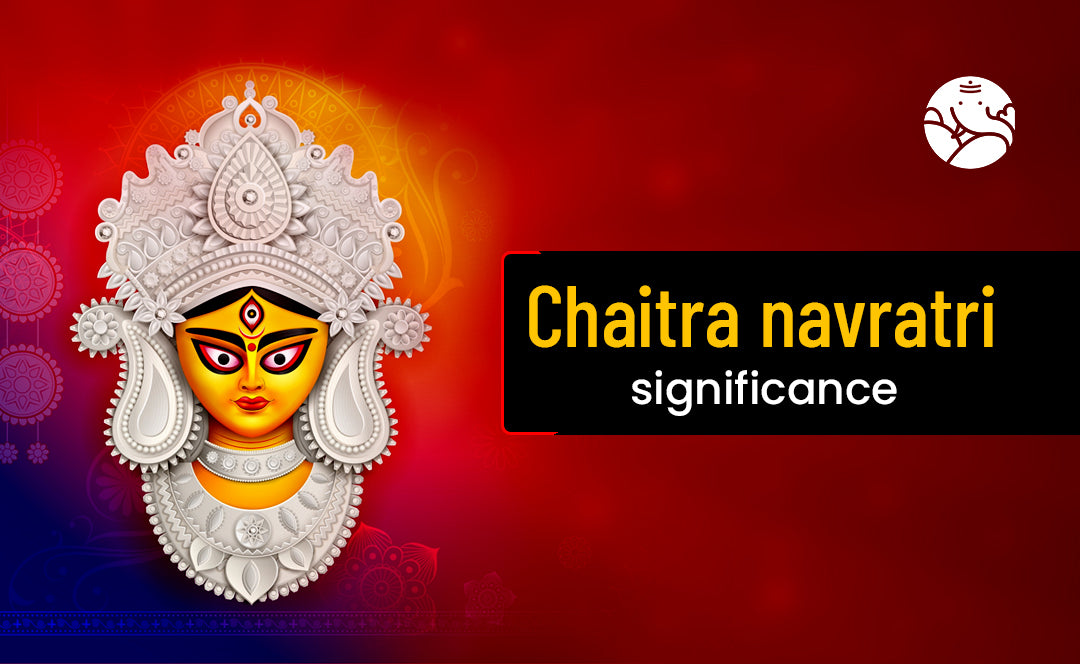 Chaitra Navratri Significance
The importance of Navratri is not only from the point of view of religion, spirituality, and astrology but also from the scientific point of view, Navratri has its own importance. Havan is worshipped, in which many types of herbs and plants are used to end the disease called demonic power. Our Rishi Munis have not only asked to observe fast and perform Havan during Navratri keeping in mind the religious point of view, but it also has a scientific basis. Fasting and Havan Pujan during Navratri are very good for health. The reason for this is that all four Navratras occur during the junction of the seasons, that is, there is a change in the weather at this time, due to which there is a lack of physical and mental strength. Fasting is done to prepare the body and mind for the new season by making them fit and healthy.
Recognition of Chaitra Navratri
Mahishasura was the son of Rambhasura, who was extremely powerful. He had done severe penance. Brahmaji appeared and said - ' Vats! Ask for everything except one death. Mahishasura thought a lot and then said - 'Okay Lord. May I not die from any deity, demon, or human. Please be sure to ensure my death at the hands of a woman.' Brahmaji went to his world by saying 'Evamastu'. After getting the boon, he became Trilokadhipati by accumulating his authority over all three worlds. All the gods got upset with him.
Then all the deities invoked Adishakta Jagdamba (Ambe) and then after listening to the prayers of the deities, Matarani manifested 9 forms from her part on the day of Chaitra Navratri. By giving their respective weapons to these 9 forms, the deities requested them to kill Mahishasura. Mother power became complete by wearing weapons. It is said that the order of manifestation of nine forms started from Shukla Pratipada of Chaitra month and continued till Navami. That's why these 9 days are celebrated as Chaitra Navratri.
Importance of Chaitra Navratri
According to the mythological beliefs of Hinduism, Maa Durga was born on the first day of Chaitra Navratri and Brahma ji created the universe only at the behest of Maa Durga, hence Chaitra Shukla Pratipada marks the new beginning of the Hindu year. Apart from this, it is said that Lord Shri Ram, the seventh incarnation of Lord Vishnu, was also born in Chaitra Navratri. That's why Chaitra Navratri has very special importance from the religious point of view as well. That's why Chaitra Navratri has great importance from a religious point of view as well.





There is another old story behind celebrating Chaitra Navratri. According to this, all the deities knew about the power of Dashanan Ravana. That's why when Shriram was going to fight with Ravana to bring Sita back from Lanka, he was advised by the gods to worship and worship Maa Shakti and seek the blessings of victory from her.





Lord Ram started duly worshiping Goddess Shakti. Arranged 108 Neelkamal to offer flowers to the mother. Along with this, worship started with chanting. When Ravana came to know that Shri Ram was worshiping Maa Chandi, he also started worshiping Maa Chandi.





Ravana was very powerful, so he did not want his defeat under any circumstances, so he stole one of the 108 flowers of Ram and started reciting Maa Chandi in his kingdom. Ram came to know about this and vowed to dedicate one of his eyes to the mother in place of the one that was falling short, but as soon as Shri Ram was going to dedicate his eyes to the mother, the mother appeared and she gave Lord Rama Bless you with victory.





When Ravana was reciting Chandi. That's why Hanuman ji changed his dress and reached Ravana in the form of a Brahmin. After worshiping, she made Ravana pronounce the wrong mantra, due to which mother Chandi got angry and cursed Ravana. As a result of which Ravana came to an end in the Rama-Ravana war. 
Puja method of Chaitra Navratri
On the first day, Chaitra Navratri wakes up early in the morning and takes a bath.





Wear clean clothes and remember Mata Rani.





While meditating on Maa Durga, take a pledge to worship.





Clean the worship place where the Kalash is established and decorate it





Take a chowki and purify it with Ganga Jal.





Spread a red cloth on the installation and keep rice and flowers on it.





Wrap the Kalash with Kalawa and keep the mango and Ashoka leaves on it.





Wrap the coconut in another red cloth and establish it on the Kalash.





Keep that earthen pot just in front of the Kalash and near the statue of Mata Rani.





After this light the lamp and start the worship of Maa Durga.





Offers sixteen items of Shringar.





Wear flowers and garlands to Maa Durga.





Chant the mantras of Mata Rani and recite Durga Saptshati Stotra.





After this perform Havan according to your ability.





Offer Bhog to Maa Durga in the afternoon and sing her Thal.





After Aarti, offer Bhog to Maa Durga in the form of Prasad and distribute it to all the devotees.
Follow these worship rules on Chaitra Navratri
If you are fasting then sleep on the ground instead of the bed. If this is not possible, one can sleep on a wooden cot.





Those who fast should give up food. Can eat only fruits or buckwheat.





One who observes the fast should observe celibacy.





One who observes fast should stay away from lust, anger, greed, and attachment.





The person observing the fast should refrain from lying and follow the truth.





At the same time, keep the fasting mind under restraint and avoid speaking bad words.





The person observing the fast should give up all kinds of vengeful feelings.





Vrati should meditate on their presiding deity after worshiping Maa Durga.
Conclusion 
The festival of Navratri is celebrated 4 times in a year, which there are Chaitra and Sharadiya Navratri and two are Gupta Navratri. According to the Hindu calendar, the festival of Chaitra Navratri will be celebrated on Pratipada Tithi of Shukla Paksha of Chaitra month. If you want to know more about Chaitra Navratri then take an astrology phone consultation.