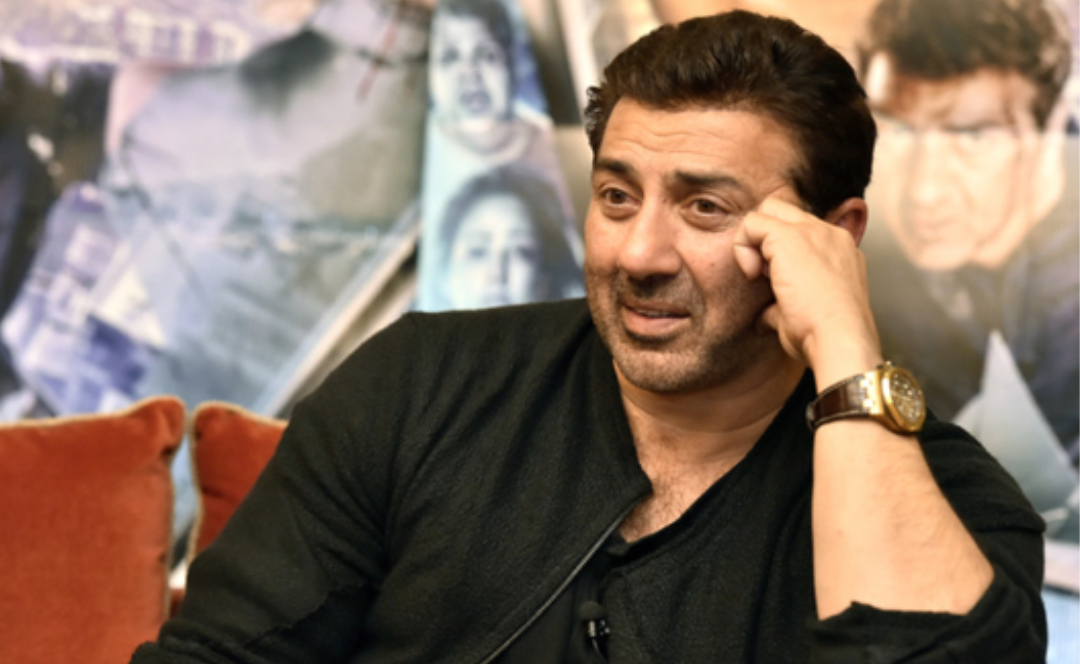 Sunny Deol Career Prediction By Chirag Daruwalla
Today we are going to talk about one such actor. Who's acting and action are quite famous and keep people crazy with their voices. He is especially famous for his powerful dialogues among his friends. Sunny Deol's on-screen personality is known for his powerful dialogue delivery, intense action sequences, and his trademark dialogue "Dhai Kilo Ka Haath" (धाई किलो का हाथ) which became extremely popular among his fans. Over the years, Sunny Deol has received many awards and accolades for his contribution to Indian cinema. He has won two National Film Awards, one for the Best Supporting Actor award for the film "Damini" and the other for the Best Film on National Integration for "Border". He has also received many Filmfare Awards. Sunny Deol remains active in the Indian film industry, although his presence in films has decreased in recent years. He has a loyal fan following and remains an iconic figure in Bollywood.
Birth Chart and Education of Sunny Deol
Date of Birth: Friday 19 October 1956
Place of Birth: Sahnewal, Punjab, India
Birth Time: Not known
Moon Sign: Pisces
Nakshatra: Revati
Sun Sign (Western): Libra
Sun Sign (Indian): Libra
Sunny Deol was born on 19 October 1957 in Sherewala, Punjab. His real name is Ajay Singh, Dharmendra Deol. Before joining the film industry, he learned acting well at the Theater School in London. He was also very good at sports but could not make his career there. He is deeply involved in politics and in 2019 he won the Lok Sabha election from Punjab on behalf of the BJP government.
Talking about Sunny Deol's family, his parents, and siblings live in his family. Sunny Deol's father's name is Dharmendra Singh Deol and Sunny Deol's mother's name is Prakash Kaur (real mother), and Hema Malini (stepmother). Sunny Deol Brother Name: Bobby Deol. Sunny Deol's Sister Names are Vijeta and Ajita (real sisters), and Isha and Ahana (step sisters). He has a cousin brother - Abhay Deol who is a successful actor in Hindi films.
Talking about Sunny Deol's personal life, Sunny Deol's wife's name is Pooja Deol. The names of Sunny Deol's sons are Karan and Rajveer Deol.
Talking about Sunny Deol's education, he completed his schooling at Sacred Hard Boys High School, Mumbai, Maharashtra and he completed his college education at Ramniranjan Anandilal Podar College and Commerce and Economics, Mumbai, Maharashtra.
Sunny Deol's Film Career
In the year 1983, Sunny made her debut film "Betaab" This film was a big hit and people liked it. Everyone was very happy to see his first film. After this, he made the film "Paap Ki Duniya" in the year 1988 and it also became his second hit film.
In the years 1989 and 1990, he made the films Tridev and Ghayal. Both these films were also super hits. In the year 1993, his film "Dar" became a blockbuster and he also got a lot of fame. After this, he went on doing films one after the other, and in between, many of his films also flopped like Imtihaan, Himmat, Bodyguard, and Dushmani but he did not give up and concentrated on his work.
In the year 1997, his film "Border" came out, which as soon as it came, dominated the big screen and won the hearts of the people. This film becomes a blockbuster. Due to this, Sunny Deol became lot famous and also became famous in the industry. Apart from acting, Sunny Deol has also directed and produced movies. He made his directorial debut in 1999 with the film "Dillagi", in which he also starred with his brother Bobby Deol. He has directed and produced other films like "Ghayal Once Again" and "Pal Pal Dil Ke Paas".
People went crazy about his acting in the film "Gadar – Ek Prem Katha" released in the year 2001. For the first time, people saw Sunny playing a romantic role. This film became a blockbuster and created a stir throughout Bollywood. Due to the success of the film Ghadar and the love received by the people, the film Ghadar 2 was made in 2023. The release of this film is scheduled for 11 August 2023. Even today no one has been able to forget the film Ghadar and people still like this film a lot. The trailer of Ghadar 2 became trending as soon as it was released on YouTube and there is a lot of promotion of this film. Fans are eagerly waiting for this film. As far as Sunny is concerned, this film will also be a hit. Ghadar 2 is the most talked about film of this year.
Apart from films, Sunny is also interested in politics. He won the Lok Sabha election from Punjab in the year 2016 on behalf of the BJP. He won by a total of 82,459 votes. His opponent was Sunil Jakhar from the Congress party.
Sunny Deol's Kundali Analysis
According to the date of birth, Sunny Deol's zodiac sign is Libra. Since we do not have the exact time of birth, we will analyze their Surya Kundli. Time of birth is essential for accurate prediction of a person. However, from the Sun chart, we can also understand a lot about someone's personality and the factors influencing his or her past, present, and future.
With a personalized horoscope based on your birth details, you can also take the best advantage of the planetary positions and make the right decisions for the future in important matters of your life.
In Sunny Deol's horoscope, we can see a mutual aspect of Venus and Mars. Venus is an indicator of how she should have always worked in the entertainment-related industry. Mars is the thing that promotes that desire. Combining the two, we can see how Sunny Deol has a keen interest in the entertainment industry and aspires to follow in his father's footsteps and excel in it.
Their dedication towards fitness and discipline towards it may be the result of Jupiter in Uttara Phalguni Nakshatra. To achieve success and reach the position he is in today, he must have followed the same discipline in his personal life. That combination may have led him into his second career, politics. 
Sunny Deol's horoscope is of Sagittarius ascendant and Pisces. Lagnesh and Rashi both are gurus. Mars is in the third house, Moon is in the fourth house, Jupiter is in the ninth house, Mercury is in the tenth house, Sun is in the eleventh house and Rahu and Saturn are together in the twelfth house. Venus, the planet responsible for the film, is very strong in the Fortune House and D9 and D10 charts. In D1, Mercury being in the Karma house, being in its own sign, is looking at the fourth house with complete vision. Acting is related to Mercury along with Venus. How you speak the dialogue and what is your body language and face impression in that dialogue, this is the basic soul of acting. Sometimes an artist says a lot without saying anything, this is his serious acting. The astrological reason behind all this is the strengthening of Mercury. The full sight of Jupiter is in the ascendant. Moon, looking at the Karma Bhava, is making him a magician in acting. Rahu and Shani Dwadash are popular in foreign countries. How popular you will be among the public depends on the seventh and fifth houses. The combination of the eighth sight of Mars and Mercury there gave him popularity.
Conclusion
Presently Rahu is in Mahadasha. Guru is second from Moon transit and Saturn is twelfth. Their time will be very good from March 2023 to 2028. They will get a lot of money. Will be popular abroad. His future is very bright. Saturn can also give them great achievements in politics in the future. They will get greater success in the film industry after Jupiter enters Taurus. At present, till 2028, his film career will be brilliant. With the blessings of Ganesha, astrologer Chirag Bejan Daruwalla predicts Sunny Deol to take care of his health and fitness in the coming year, as he may find it difficult to find time for himself. However, the issue may remain prevalent only till March and is unlikely to trouble Sunny Deol in the months after that.