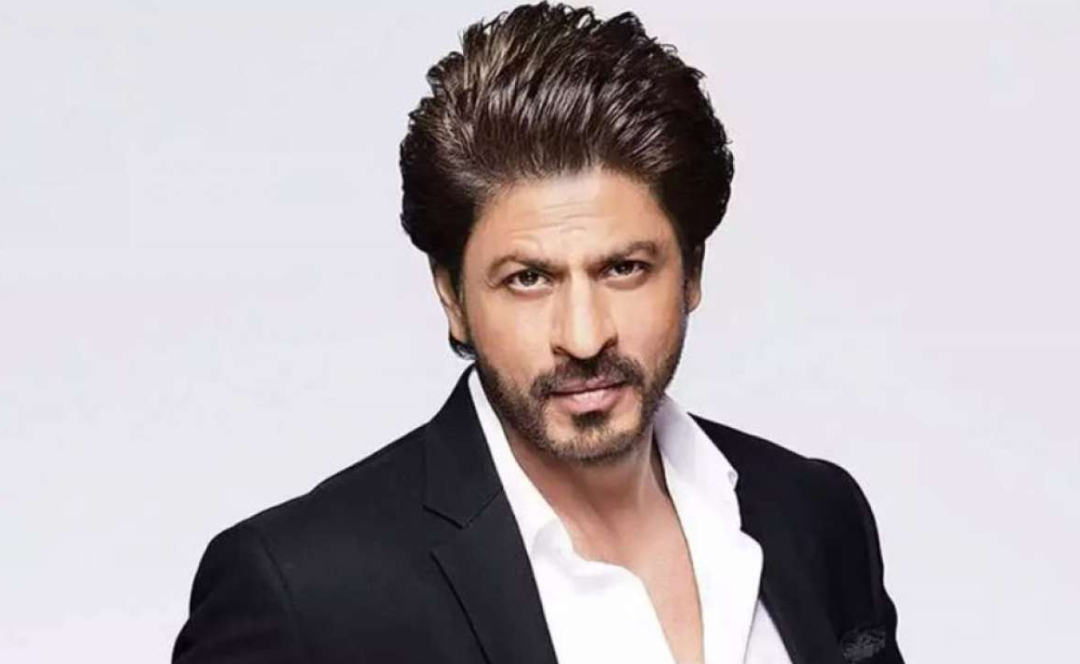 Shah Rukh Khan Career Prediction by Chirag Daruwalla
Shah Rukh Khan is a famous Indian actor, film producer, and TV personality who works in Hindi films. Shahrukh Khan is such a name that his sting rings not only in India but in the whole world.
Shah Rukh Khan is a Hindi film actor as well as a producer and television personality. People also fondly call him the 'King of Bollywood', Badshah of Bollywood', 'King Khan', and 'King of Romance'. He has worked in feature films of almost all genres (romance, drama, comedy, action). The Los Angeles Times has called him the world's greatest movie star. The number of his fans is huge in India as well as in other countries. According to a report in 2014, Shah Rukh is the second richest theatrical actor in the world. He has 14 Filmfare Awards in his live account. His wax statue is also installed at Madame Tussauds Museum in London. In the year 2005, the Indian Government honored him with the Padma Shri, the country's fourth-highest civilian award, for his outstanding contribution to Indian cinema.
Shahrukh Khan's Birth Chart and Education
Date of Birth: Tuesday 2 November 1965
Place of Birth: New Delhi, Delhi City, India
Birth Time: 6:25 AM
Zodiac/Moon Sign: Capricorn
Nakshatra or Star Constellation: Shravana
Star Sign/Zodiac/Sun Sign (Western): Scorpio
Star Sign/ Zodiac Sign/ Sun Sign (Indian): Libra
Bollywood's King Shah Rukh Khan was born on 2 November 1965 in a Sunni Muslim family in the country's capital New Delhi. His father's name is Mir Taj Mohammed Khan and his mother's name is Latif Fatima and she was a magistrate and social worker. Shahrukh's childhood was spent in Rajendra Nagar. Shah Rukh Khan's father Mr. Mir Taj Mohammed Khan was a freedom fighter in India. He too had contributed to the cause of freedom. He was a lawyer by profession. He also has an elder sister whose named Shahnaz Lalarukh.
Shah Rukh Khan did his early education at St. Columbus School, Delhi. He joined Hansraj College to complete his graduation but spent most of his time in Delhi Theater Action Group where he learned the art of acting under theater director Barry John. He then started his post-graduation in mass communication at Jamia Millia Islamia but left it to pursue his acting career. After this, Shah Rukh Khan spent a few years at the National School of Drama. Shahrukh used to do theater and plays here.
Shahrukh Khan Film Career
Shahrukh's first television serial was Dil Dariya, however, due to the delay in its shooting, he made his television debut with a serial named Fauji, which gained him a lot of fame. After this, after working in various television serials, he made his Bollywood debut in the year 1992 with the film Deewana. He got a lot of appreciation through this film. After this, he started getting film offers in Bollywood.
In the beginning, he used to get negative roles in films such as "Baazigar and Darr", in films like "Baazigar" and "Dar", Shahrukh got people to act in Bollywood by playing his tremendous negative character. After this, Shah Rukh did many romance films like Dilwale Dulhania Le Jayenge, Kuch Kuch Hota Hai, Dil To Pagal Hai, Pradesh, Devdas, etc. Due to his excellent acting in films, he came to be called the King of Romance.
His film Dilwale Dulhania Le Jayenge created history and was declared an all-time blockbuster film by Box Office India. And the show of this film is still going on in Maratha Mandir, a cinema hall in Mumbai, and has made this record by completing 1000 weeks. After this, Shahrukh never looked back and continuously proved his acting skills by doing more than one film in the film world.
Shahrukh Khan Kundali Analysis
Shahrukh Khan's Ascendant horoscope is Leo and the Ascendant lord is situated in the third house. If the lord of the Ascendant is related to the 3rd house, then that person is very hardworking, which shows that Shahrukh Khan has worked very hard in his life. Apart from this, two great Panch Mahapurush Yogas are formed in his Kundli, Shash Yoga is formed by Saturn's position in the seventh house, Aquarius, in its own sign, and Ruchaka Yoga is formed by Mars in the fourth house.
With the formation of Ruchaka Yoga, Shahrukh Khan got all kinds of comforts and pleasures in his life, through this yoga he got a helper in the form of a mother who reduced Shahrukh's difficulties at every difficult point in life. Due to the direct relation of the fourth house with the mother, through this yoga, he received special help and blessings from the mother! And the creation of Sasa Yoga in the seventh house gave him the support of a lucky wife, so soon after marrying Gauri, Shahrukh's fortunes turned around and he got a chance to act in hit films one after the other. Keep climbing the ladder of success!
Shahrukh faced many difficulties in his life before marriage, you can see that due to Ketu in the 4th house and Rahu in the 10th house, his parents had to struggle a lot in life and Shahrukh had to deal with his father at a young age. Had to lose together! Because at that time Mahadasha of Rahu was going on in Shahrukh's Kundli and Rahu's position in the tenth house or in his father's house, the father got difficulties and lost his father. But after Rahu's Dasha ended and Jupiter's Dasha started, Shahrukh got a lucky wife like Gauri, and hit films one after the other pushed him towards success in such a way that he never looked back again in his life not seen!
Conclusion
Shahrukh Khan's horoscope shows that his life partner will be highly supportive and his married life will be happy. He will develop skills in various fields and get many opportunities to showcase them. He will establish an intellectually and emotionally secure environment for his family members. Their children will bring lots of happiness into their life. The planetary positions and combinations in Shahrukh Khan's Birth chart indicate that he will become highly efficient and competitive in his career. Their spouse and children bestow them luck and prosperity. He will develop a greater purpose in life. With the blessings of Ganesha, Astrology Chirag Bejan Daruwalla wishes superstar Shah Rukh Khan a prosperous and happy year ahead in his life.