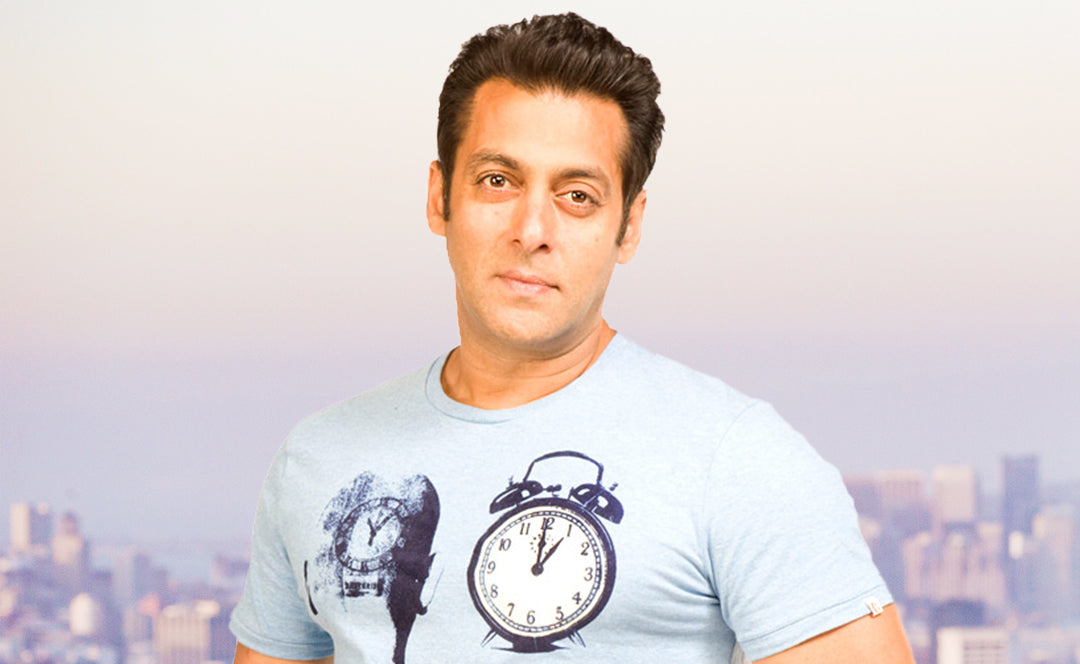 Salman Khan Career Prediction By Chirag Daruwalla
Salman Khan is one of the great personalities in the film world. He is an Indian film actor. Which appear in Bollywood movies. In 1988, he started his first film 'Biwi Ho To Aisi'. Apart from being a famous actor, he is also a producer, television personality, and philanthropist. He worked in many small and big films in his career and gradually the number of his fans increased continuously. He has established a different place for himself in the Bollywood industry.
Birth Chart and Education of Salman Khan
Name: Abdul Rashid Salim Salman Khan
Date of Birth: 27 December 1965
Birth Time: 9:30 am
Birthplace: Indore, Madhya Pradesh, India
Moon Sign: Capricorn
Nakshatra: Dhanishtha
Sun Sign (Western): Capricorn
Sun Sign (Indian): Sagittarius
Salman Khan was born on the day 27 December 1965 in Indore, Madhya Pradesh. His whole name is Abdul Rashid Salim Salman Khan. His great-grandfather had migrated from Afghanistan to live in India in 1857. After coming here, he settled in Madhya Pradesh, India.
People also know Salman Khan by Sallu, Bhaijaan, Dabangg, etc. His father's name is Salim Khan and His mother's name is Sushila Charak, she is a Maharashtrian Hindu, and she changed her name to Salma after marriage.
Salman Khan also has a stepmother named Helen who is a former Bollywood actress. He has four siblings in total. In which two brothers Arbaz and Sohail and two sisters Alvira and Arpita.
Salman Khan did his schooling at the Scindia School, Gwalior. And after that, he came to Mumbai. Where he earned his high school education or teaching.
Salman Khan did his high school education at Sant Stanislaus High School, Bandra, Mumbai. He did his college studies at St. Xavier's College, Mumbai, but left his studies incomplete in the middle and entered the film industry with the desire to become an actor.
The Career of Salman Khan
Salman Khan is one of such well-known personalities in the film world, whom everyone knows. He started his career by working for a soft drink company named Campa Cola in a small ad film at the age of just eighteen to nineteen years. Salman Khan built up his acting debut in 1988 with the film Biwi Ho To Aisi where he played a supporting role. His first film in Bollywood film was Maine Pyar Kiya which was released in 1989. The film went on to become one of the highest-grossing films in India. He won the Filmfare Best Actor Award for this film and also received a nomination for the Filmfare Best Actor Award.
His film 'Hum Aapke Hain Kaun' won everyone's heart, while his performance in the same film 'Tere Naam' was highly praised and he made everyone emotional with his acting. The craze of his fans for this film was such that he styled his hair like Salman Khan and the hairstyle became famous as Tere Naam. After this, he worked in many films but in the last few years, his fan base has also increased for this as he is more liked in action films after the film 'Wanted' he has given a series of hit films.
Kundali Analysis of Salman Khan
Salman Khan was born in Aries ascendant and his ruling planet is Mars. His birth nakshatra is Dhanishta, and it is ruled by the ascendant lord Mars, which makes him super powerful and a well-known public figure. For Dhanishta Nakshatra, the deity is Ashtavasu - the god of materialization. All these indicate that he will be blessed with all kinds of prosperity and abundance.
Mars, the lord of the Ascendant, is in its exalted sign Capricorn, and Venus, being the lord of the seventh house, is situated in the tenth house. This position leads to becoming more ambitious and working hard. Clever Shani is the lord of the tenth and eleventh houses. Saturn is in its own sign Aquarius and Moon is the lord of the fourth house. Both are situated in the eleventh house. The mighty Sun is the lord of the fifth house. Sun is at the end of the fire sign Sagittarius and is situated in the ninth house. The benevolent Jupiter, the lord of the ninth house, is retrograde in Gemini, a dual-natured air sign. Jupiter is situated in the third house, opposite the Sun in the ninth house. Jupiter is also aspected along with Saturn and Moon in the eleventh house. The third and sixth house is ruled by Mercury. Mercury is in Scorpio, a water sign of fixed nature with inauspicious Ketu. Both find a place in the eighth house. The inauspicious shadow planet Rahu is in the earth sign Taurus of fixed nature and is situated in the second house.
Salman Khan has Raja Yoga and Dhana Yoga in his horoscope, which helps him to become a great actor. The ascendant lord Mars is exalted in the tenth house of profession, which creates a strong Ruchaka Yoga. All the qualities of Ruchak Yoga are present in the personality of Salman Khan.
Venus, as the lord of the second and seventh house, is conjunct with Mars. The conjunction of Venus with the lord of the ascendant made him highly attractive and gifted him with artistic abilities. Apart from acting, he is also a talented painter.
Sun, the lord of the fifth house, is in the ninth house and the ninth lord is aspecting Jupiter. Having a relationship between the 5th and 9th lords, he was kind and successful in his endeavors. He is known for his charitable activities through the "Being Human" Foundation and has established himself as the carrier of many lives.
Conclusion
Due to the specific position of the planets in Salman Khan's Kundli, he will not face any kind of adversity related to the acquisition of lands and properties along with immovable property. There is a specific combination of planets in Salman Khan's horoscope which gave rise to Raj Yoga. After this, the person will reach high positions in life. He will become extremely famous and wealthy on the career front. With the blessings of Ganesha, Astrologer Chirag Bejan Daruwalla prays to God that the New Year brings an increase in wealth and happiness for Salman Khan. His efforts lead to high recognition and success in fields such as music, film, and television. He can also excel in textile, horticulture, and perfume-related businesses. Though he may have to face lawsuits and opponents against him, it will mostly be in his favor. May he be happy, prosperous, and live longer.