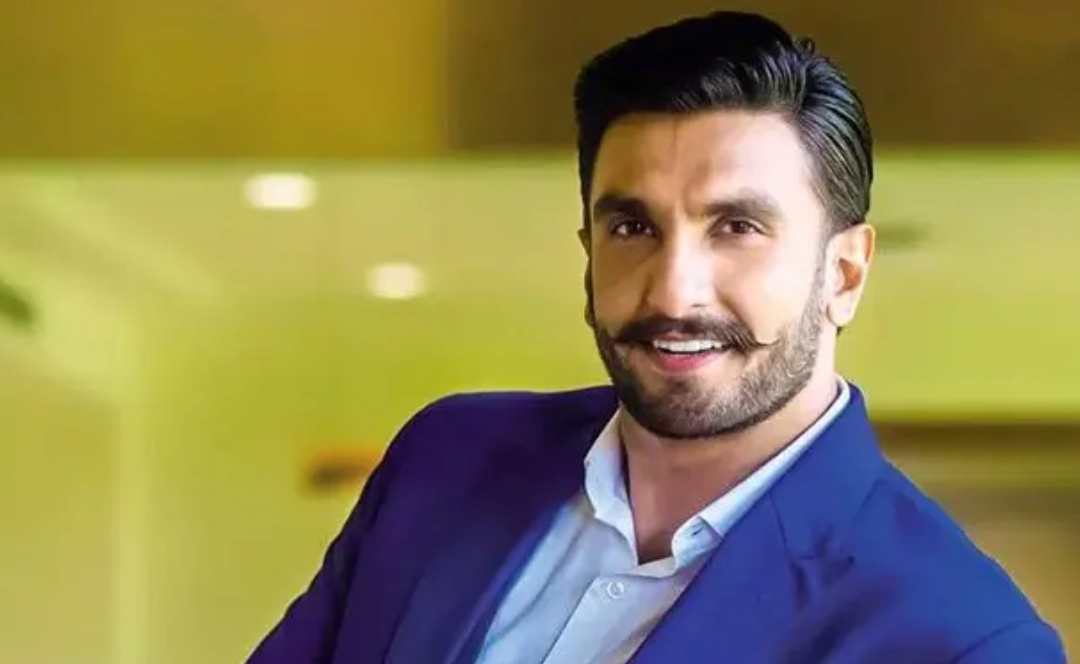 Ranveer Singh Career Prediction By Chirag Daruwalla
Ranveer Singh is a well-known Indian actor, apart from acting in films, Ranveer is also liked for his outspoken and bold style. On the basis of his brilliant acting and his uphill work, Ranveer Singh made a name for himself in the Bollywood world in a very short time.
Historical films like Bajirao-Mastani, Padmavat, and Gully Boy, done by Ranveer Singh, have proved that he is no longer dependent on any identity.
Ranveer Singh played the role of the lead actor in most of the films and has added a different life to the films with his acting. Ranveer Singh is married to Bollywood actress Deepika Padukone and both are spending their married life happily.
Ranveer Singh Birth Chart and Education
Date of Birth: July 06, 1985,
Birthday: Saturday
Time of Birth: 06:30 AM
Place of Birth: Mumbai, Maharashtra, India.
Moon Sign: Aquarius
Nakshatra: Shatbhisha
Sun Sign (Western): Cancer
Sun Sign (Indian): Gemini
Ranveer Singh was born on the day 6 July 1985 in a Sindhi family. His father's name is Jagjit Singh Bhavnani and his mother's name is Anju Bhavnani. His paternal grandparents were Sundar Singh Bhavnani and Chand Burke, who shifted to Mumbai from Karachi, Sindh after partition. He also has an elder sister, whose name is Ritika Bhavnani. Ranveer Singh wanted to become an actor since childhood, and for this, he used to participate in many plays and many elocution competitions organized in the school.
Ranveer Singh did his schooling at Learner's Academy, Mumbai. After this, he studied at H.R. College of Commerce and Economics, Mumbai, and holds a Bachelor of Arts degree from Indiana University, USA.
Ranveer's father Jagjit is a real estate businessman and has helped Ranveer a lot in his career, and he also has a relationship with Anil Kapoor, Jagjit's father and Anil Kapoor's mother is a sibling, due to which this family is part of the Kapoor family. There are connections as well and that is why Ranveer is the cousin of Sonam Kapoor and Harshvardhan Kapoor and Rhea Kapoor. Ranveer's mother is a homemaker and does not appear much in Bollywood events, while Ranveer's relationship with his sister is also very amative and full of memories, which Ranveer mentions from time to time.
The Career of Ranveer Singh
After returning to Mumbai from America, he worked as a copywriter in an advertisement for a few years. Since, in January 2010, he got an opportunity to audition in the film Band Baaja Baaraat being made under the banner of Yash Raj Films, in which he was offered the lead role. Their Bollywood journey of Ranveer started with this film has been very beautiful in which he has given many Bollywood films to his fans till now. Goliyon Ki Rasleela Ramleela, Kill Dil, Padmavat, Gully Boy, and Baji Rao Mastani are some of Ranveer's best movies. Ranveer has also been honored with many awards from the film world for his excellent performance in films.
Ranveer Singh Kundali Analysis
Ranveer Singh was born with Virgo Ascendant and Aquarius Moon Sign, as can be seen in his birth chart. On the other hand, Aquarius represents social relationships while Virgo represents communication. It is impossible to debate that Ranveer has a clear advantage in both of these areas.
Mercury and Saturn, the lords of Virgo and Aquarius respectively, are in favorable positions as both enhance these qualities in the native.
He faced a lot of problems at the beginning of his job and life in general till 2009. Between 2009 and 2012, he debuted with "Band Baaja Baaraat" and gave his first hit, which was during his Jupiter Venus Mahadasha and Antardasha. After that, he asked for the Best Debutant of the Year award, indicating that Mahadasha and Antardasha were firmly behind him.
He was recently under the Mahadasha of Shani and gave his two most successful films, Padmavat and Simmba. His success graph is increasing with the passage of time. His self-assurance and positive outlook toward life are guiding him along a successful path.
Two major yogas are formed in his Kundali, as a result of which his career got strengthened and his fame increased. The first is Raja Yoga for the weak. In his birth chart, Jupiter is in Capricorn and Saturn is in Libra, as a result of which Raj Yoga is formed.
Another lucky yoga in his horoscope is the Vishwa Vikhyat Yoga. When the lord of the tenth house sits in the eleventh house, then yoga is formed. Mercury, the lord of the tenth house, is currently in the eleventh house of revenue and profit. Due to the effect of this place world-famous yoga is being formed.
Ranveer Singh and Deepika Padukone Marriage Life Analysis
The following yogas in the horoscope of Ranveer Singh Deepika are important for her married life.
Anapha Yoga: It makes him humble, generous, physically attractive and a person of uncompromising morals. He likes to be well-groomed and pays attention to his wife's clothes.
Gajakesari Yoga: This yoga can bring wealth, prosperity, and success to the native's family. It assures respect, prosperity, and fortune in the family with certain yogas in his horoscope or his partner's horoscope.
Satkalatra Yoga: Gives a good life partner who adds value to his life.
Conclusion
Ranveer Singh's horoscope tells that the actor is a self-made superstar. The astrologer analysis done on Ranveer's horoscope states that the actor got some support from the planetary combination as well in his Bollywood venture. With the blessings of Ganesha, celebrity astrologer Chirag Bejan Daruwalla wishes that the coming year will take Ranveer Singh to greater heights, as well as bring him to a position where he will rule like a king. Wherever Ranveer Singh is in Bollywood today, he is only because of his hard work, dedication, and determination. As a result of employment, they have an extraordinary scope for an extraordinary career. Not to mention that he is currently the highest-paid actor and the first choice of a film director.