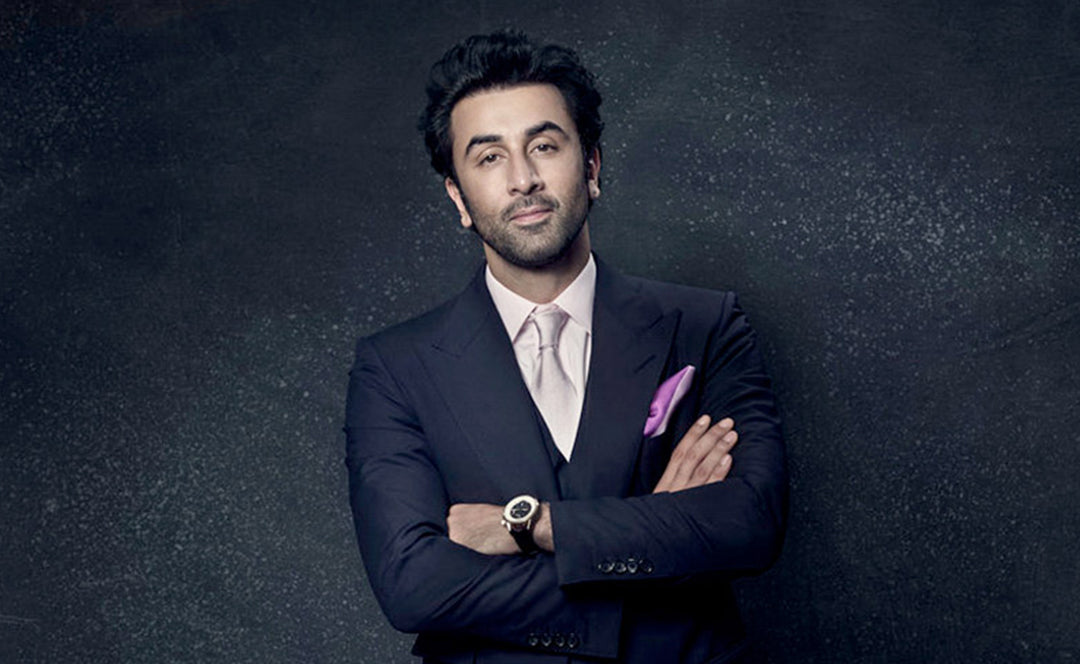 Ranbir Kapoor Career Prediction By Chirag Daruwalla
Ranbir Kapoor is a well-known actor in Hindi films. His career in Hindi films has been successful and he is one of the most famous actors in India. He is also connected to the list of highest-paid actors. He has also earned many awards including 5 Filmfare Awards. He has played good roles in many films till now. He is very popular among the girls. Along with his professional life, he remains in the headlines of newspapers because of his personal life as well. Ranbir Kapoor is a successful actor in the Bollywood world. Ranbir Kapoor is known for his excellent acting skills, most of his films have proved to be hits or superhits.
Ranbir Kapoor Birth Chart and Education
Date of Birth: Tuesday 28 September 1982
Place of Birth: Mumbai, Maharashtra City, India
Birth Time: 10:00 PM
Moon Sign: Capricorn
Nakshatra: Shravana
Sun Sign (Western): Libra
Sun Sign (Indian): Virgo
Ranbir Kapoor was born on the day 28 September 1982 in Mumbai, Maharashtra. His father Rishi Kapoor is an actor and his mother Neetu Singh is an actress. He is the great-grandson of Prithviraj Kapoor and grandson of actor and film producer Raj Kapoor. His grandfather Raj Kapoor was a famous actor as well as an eminent producer and director of Indian cinema. Randhir Kapoor and Babita Shivdasani are his great uncle and aunt. Actresses Kareena Kapoor and Karisma Kapoor are her cousins. He also has a real sister named Riddhima Kapoor who is an interior and fashion designer. On April 14, 2022, Ranbir married Alia Bhatt according to Hindu rituals. And in Hull, they also have a daughter named Raha.
Ranbir Kapoor got his starting education from a school called Bombay Scottish in the state of Maharashtra. After this, he got his further education from H.R. College of Commerce and Economics located in Mumbai. After studying at this college, he went to New York and took admitted to the School of Visual Arts there and did a filmmaking and acting course at Lee Strasberg Theater and Film Institute.
Film Career of Ranbir Kapoor
Before starting his career as an actor, Ranbir Kapoor also worked as an assistant director on Rishi Kapoor's Aa Ab Laut Chalen and Sanjay Leela Bhansali's Black. Ranbir Kapoor started his career in the year 2007 with Sanjay Leela Bhansali's romantic film "Saawariya". But the film falls down badly at the box office. Despite the commercial failure of Saawariya, she was cast by Yash Raj Films in the romantic comedy Bachna Ae Haseeno (2008), directed by Siddharth Anand. He then starred in Ajab Prem Ki Ghazab Kahani (2009), Anjaana Anjaani (2010), Rockstar (2011), and Barfi! (2012), Yeh Jawaani Hai Deewani (2013), Besharam (2013) and Ae Dil Hai Mushkil (2016).
Ranbir Kapoor started his career as a producer in the year 2017 with a musical adventure comedy film "Jagga Jasoos". In 2018, Ranbir Kapoor played the role of actor Sanjay Dutt in Rajkumar Hirani's biopic film "Sanju". In 2022, Ranbir Kapoor appeared opposite Alia Bhatt in Ayan Mukerji's fantasy film "Brahmastra", which also stars Amitabh Bachchan, and Mouni Roy. The same year he also appeared as a dacoit in Karan Malhotra's period adventure film "Shamshera" alongside Vaani Kapoor and Sanjay Dutt.
Ranbir Kapoor Kundali Analysis
According to astrology, his zodiac sign is Capricorn. In the Ascendant chart, Mars is sitting in the Ascendant in the horoscope of Scorpio Ascendant. Ketu is sitting in the 11th house in the 2nd house, Moon in the 3rd house, and Saturn, Venus, Sun, and Mercury are in Virgo. Mercury is forming Kalanidhi Yoga with Venus.
He was born in the second phase of Shravana Nakshatra. Due to his influence, Ranbir is rich and happy. His ascendant is Scorpio and the moon sign is Capricorn. His Nakshatra and Rashi lord is the justice-loving planet Saturn. Whereas, the ascendant lord is Mars. Shani makes them hardworking and Mars makes them energetic. At present, in the horoscope of Ranbir Kapoor, the Mahadasha of Dev Guru Jupiter is going on, while the lord of the zodiac and the constellation Shani is in Antardasha. Sun's Pratyantar is going on in his horoscope at this time. Sun is the Lord of his Karmesh, whose Dasha has started on him from June and it is likely to remain till August. Presently Jupiter's transit is going on in the benefic house in Kundlika, which is a good sign for him.
There is also a partial Kalsarp Dosha in Ranbir Kapoor's Kundli. This is the reason why he is getting to see a phase of ups and downs in his career. In one film he performs well, and he collects headlines from the audience and critics, then the next film does not perform enthusiastically. According to Ranbir's Kundli, Sun made him long-nosed. Mangal and Chandra stepped into films along with the itinerant. Mercury was traveling on Virgo at the time of birth, it also made him rich and made him famous. The sign in which the Jupiter is sitting in his horoscope, also made him happy with wealth and grains. Being in the center of Venus makes Ranbir the one with the best deeds. The house in which Saturn is situated makes you wealthy. At the time of birth, Saturn was traveling on Virgo, it gives you a high position.
The daughter of Alia Bhatt and Ranbir Kapoor will bring happiness, wealth, and fame to her parents and herself, mainly because the fourth and ninth houses and their lords are in a very good position in her horoscope.
Conclusion
New Year will be the best time for Ranbir Kapoor. But he needs to have a solid perspective with a lot of thought before signing any film. The year ahead will not bring much change for Alia Bhatt. Ranbir Kapoor's mind will be very calm and able to think clearly. He will occupy his future decisions very carefully. Apart from this, in the coming time, he will also sign films very thoughtfully. The coming year will give a positive effect on the relationship between Alia and Ranbir and both will reach great heights in their professional life. According to celebrity astrologer Chirag Bejan Daruwalla with the blessings of Ganesha, marriage, and the birth of a girl child are going to bring happy changes for both. In the coming year, he may get a break or work in a big film.