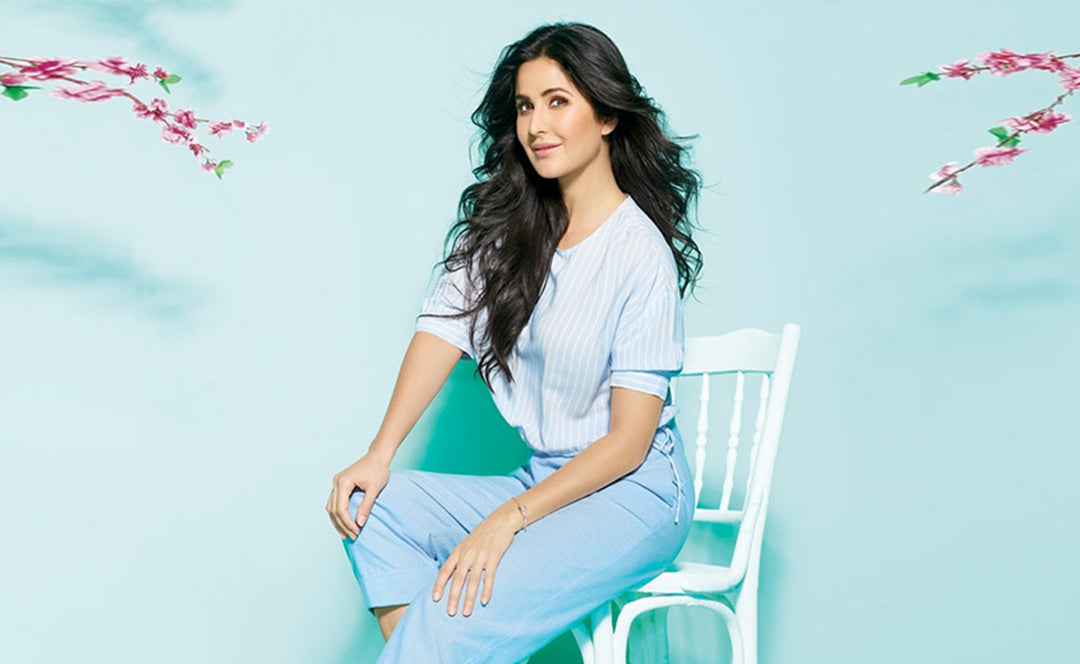 Katrina Kaif Career Prediction By Chirag Daruwalla
Katrina Kaif's name is associated with the talented actresses of India. She has so far achieved success by distinguishing many difficult paths on the strength of her acting in many Bollywood films. Katrina, who left a mark of her acting in the minds of millions of Indians by holding British citizenship, started her career at just 17 years. Katrina Kaif is considered the Barbie girl of Bollywood. Not only this, she is one of the highest-paid actresses in the film industry. Talking about Katrina Kaif's early career, she initially faced failure but due to her hard work and acting, gradually her films started hitting the big screen. After this Katrina Kaif made her place in the hearts of the people. Katrina Kaif, a resident of Britain, did not know Hindi but she learned Hindi to earn a name in Bollywood, and today she is one of the most popular actresses in Bollywood. Katrina Kaif is known as a successful actress in the Bollywood world today.
Katrina Kaif Birth Chart and Education 
Full Name: Katrina Kaif
Date of Birth: Saturday 16 July 1983
Place of Birth: Hong Kong
Birth Time: 6:40 AM
Moon Sign: Virgo
Nakshatra: Hasta
Sun Sign (Western): Cancer
Sun Sign (Indian): Gemini
Katrina Kaif was born on the day 16 July 1983 in Hong Kong. Her father, Muhammad Kaif, is a British businessman whose ancestors came from Kashmir, and her mother, Susan Turquotte, is an English lawyer and activist. She has seven siblings – three older sisters (Stephanie, Christine, and Natasha), three younger sisters (Melissa, Sonia, and Isabel), and an older brother named Michael. Isabel Kaif is as well a model and actress. Katrina's parents got divorced when she was very young in age. And then her father went to the US.
Katrina's parents were divorced, so she did not get a chance to study in school. She has six sisters and one brother, so all of them were educated by their mother at home.
Katrina started modeling at a very young age. She went to London to do modeling. She wanted to go to college which she did but Katrina had to drop out as she came to India three years after shifting to London and started her acting career.
Beginning of Katrina Kaif's Career
Before venturing into the film world, Katrina started modeling professionally in London. She previously worked in a freelance agency. She has also come forth in London Fashion Week. During this fashion week, she met filmmaker Kaizad Gustad there. Kaizad Gustad was the person who cast Katrina Kaif in his film Boom in the year 2003.
Katrina Kaif did some Telugu, and Malayalam movies like Malliswari (2004) and Allari Pidugu (2005). She has also been a part of Balram vs. Thardas (2006) etc. Thereafter, she learned Hindi and appeared in Namastey London (2007), Welcome (2007), Singh Is Kinng (2008), Mere Brother Ki Dulhan (2011), Bang Bang, Raajneeti, Jab Tak Hai Jaan, Sooryavanshi, Tiger 3 and many more. Played leading roles in hit films.
Katrina released the song to raise funds for a school in Tamil Nadu, whose name was Rhyme School. Which was presented by India's famous singer A.R Rahman.
Katrina Kaif got married to Vicky Kaushal on 9 December 2021. Both of them got married in a royal style at Six Senses Fort Barwada in Sawai Madhopur, Rajasthan. Many Bollywood stars were also seen on this occasion.
Katrina Kaif Birth Chart Analysis
According to Janam Kundli, Katrina Kaif was born on 16 July 1983 in Hong Kong. Her zodiac sign is Virgo. Saturn is exalted in her horoscope. Jupiter is also situated in the friendly sign Scorpio. Both these planets have a special contribution to the success of Katrina.
Katrina Kaif is getting success in money and personal life due to the presence of Venus and Mercury in the fourth house of the horoscope of Katrina's Cancer Ascendant. The house of luck is ninth in the horoscope and Jupiter is sitting in the house of fortune of Katrina with good yoga, so she is getting good results of work with less effort. At the time of Katrina's birth, Venus, the factor of art, also relates to the fourth (happiness house) and is related to the ninth house (fortune house) with Mercury, the lord of the fifth house (entertainment house), is with the seventh sun, the seventh sun. Is with, who is sitting in the sixth (enemy house).
Katrina Kaif will continue to build wealth and gain more popularity as well as power during the middle phase of her life. She may also emerge with a position of high honor, social prestige, and political responsibility. She may be more altruistic and spiritual in her later years.
Katrina Kaif Marriage Predictions
Katrina and Vicky both will prove to be invaluable assets to each other. In her new and married life, Katrina will have to rearrange everything. According to the horoscope, Vicky Kaushal and Katrina's relationship is comfortable with each other and there is no dearth of love in them. Their relationship will last for a long time. After marriage, she can distance herself from the film world as compared to Vicky. Whereas due to matching horoscopes, Vicky's popularity will increase and his character will emerge as a great actor.
Conclusion
Katrina Kaif's horoscope strongly indicates that she will be an adventurous person. She may not be wealthy in her early years, which changes dramatically in her middle years. She is disciplined, learned, and a woman of knowledge. She acquires wealth and prestige on her own. She also has great artistic skills that will support her career and make them passionate. With age, she will rise to higher positions of authority and control. With the blessings of Ganesha, astrologer Chirag Bejan Daruwalla prays to God for more success for Katrina Kaif and Vicky Kaushal in the times to come. Her coming time is also very good for the relationship. Katrina will prove to be very lucky for Vicky after marriage. She will bring love and stability to the family of Vicky Kaushal.