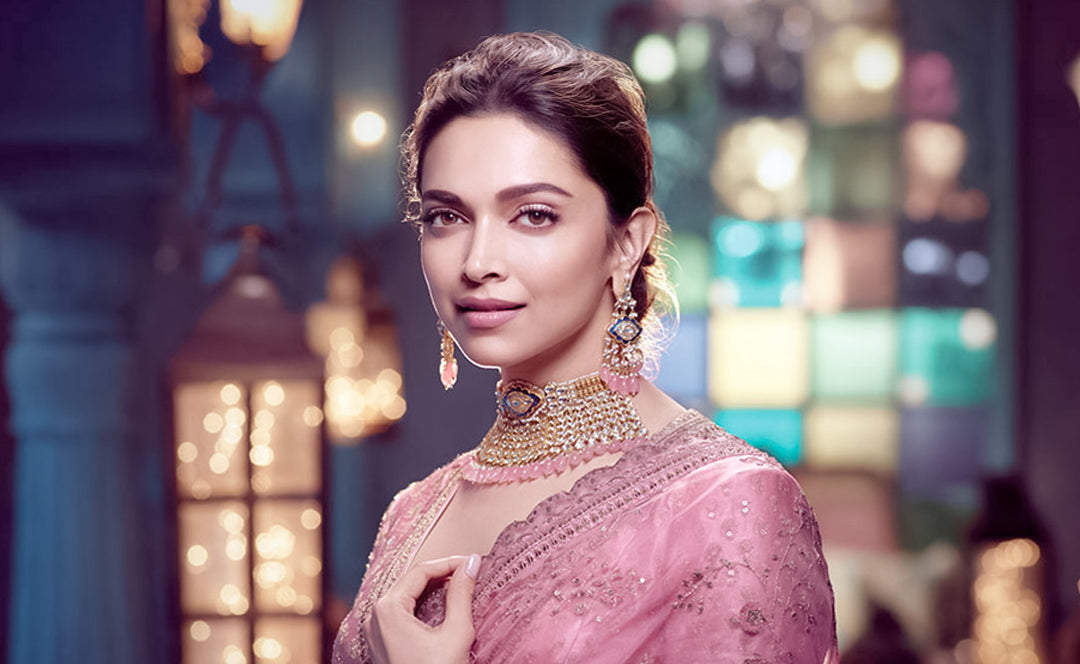 Deepika Padukone Career Prediction By Chirag Daruwalla
Deepika Padukone is a very famous actress in the Hindi Bollywood world. She has made many films hit with her acting. Today, Deepika has been successful in making her name in the list of best actresses after going through many difficulties. Deepika has made her mark in Bollywood with her hard work and dedication and she is one of the most talked about and attractive celebrities among Indian celebrities. She has been a national-level badminton player as a teenager but she did not make a career in sports to become a fashion model and she entered films. She has got a lot of love from the critics as well as the public and due to this her name is among the top actresses of today. Today the number of her fans is in lakhs of crores. The actress has been awarded the Filmfare Award three times. Let us know in detail about her kundali and career.
About Deepika Padukone's Birth and Education
Deepika Padukone was born on the day 05 January 1986 in Copenhagen, Denmark. Her father's name is Prakash Padukone. Prakash Padukone has been a badminton player. Deepika's father has played badminton at the international level. Deepika's mother's name is Ujjala Padukone and she was a travel agent. Padukone's younger sister Anisha Padukone is also related to the sports world, she is a golf player. Deepika's grandfather Pramesh Padukone has been the secretary of the Mysore Badminton Association. Deepika was not born in India but after some time she came to India. Her entire family shifted to Bangalore after some time.
Deepika Padukone did her schooling at Sophia High School, Bangalore, and later joined Mount Carmel College, Bangalore for her pre-university education. After completing her schooling, she enrolled for a Bachelor of Arts (BA) degree in Sociology at the Indira Gandhi National Open University, New Delhi, but dropped out due to scheduling conflicts with her modeling career. She learned to dance at Shiamak Davar's dance academy.
Deepika Padukone Kundali Analysis
Date of Birth: January 05, 1986
Birthplace: Copenhagen, Denmark
Moon Sign: Libra
Nakshatra: Chitra
Sun Sign (Western): Capricorn
Sun Sign (Indian): Sagittarius
Deepika Padukone was born in Libra ascendant and her moon sign is also Libra. However, Moon is placed in the first house along with Mars and Ketu. Inauspicious Rahu is placed in the seventh house, which is not a good sign for their relationship. However, Saturn, which is a favorable planet for Libra Ascendant, is situated in Scorpio ruled by Mars. This combination can prove beneficial in terms of her health and money-related issues.
Deepika's Kundali is very powerful when it comes to profession, career, name, and fame. If talking about her 10th lord of the profession, the Moon which is strongly placed as the 2nd lord of wealth makes a great combination. Apart from this, it also gives an indication that she is probably going to achieve success and popularity in the years to come. However, the conjunction of Venus in the ascendant and Sun in the 11th house, and Mercury in the 3rd house is also a great Rajyoga.
According to the Janam Kundli of Deepika Padukone, apart from the relation of the 10th, 2nd and 6th houses in her horoscope, the role of the planets Moon, Saturn, and Jupiter is very important. In 2004, when she made her debut in the industry as a model. In 2005, when she won the Model of the Year award, and in 2006 when she made her debut in the film Aishwarya. All these things happened during Dasha of Jupiter in her fourth house which rules popularity and fame.
In 2007, when Om Shanti Om was released, she was going through Shani Antardasha. This period can be considered the golden period of her life as this period made him popular all over the world. After that, she acted in several films and almost all of them turned out to be megahits at the box office.
Deepika's Hindi film career started with the blockbuster film 'Om Shanti Om' in which her hero was superstar Shah Rukh Khan. This film did wonders at the box office and the film became a super hit. Along with India, this film was well-liked in foreign countries and Deepika's car started here. She also earned the Filmfare Award for Best Female Debut for this film. Although after this she had to dream of failure in many films, Deepika never gave up, the film 'Cocktail' was the turning point of her life. Her performance in this film was highly praised and he was loved by both the critics and the public. She has so far given many super hit films to the audience, out of which Yeh Jawaani Hai Deewani, Race 2, Chennai Express, Goliyon Ki Raasleela Ramleela, Bajirao Mastani, and Padmavat are prominent. Deepika Padukone's lead role Pathan film can rock the box office.
Conclusion
Strong planetary positions and combinations in Deepika Padukone's birth chart indicate that she may find acceptance in the world of entertainment, cinema, music, or mathematics. According to the horoscope of Deepika Padukone, her married life will be satisfying and happy. As per Deepika Padukone's birth chart, she will gain fame, fame, reputation, and wealth at the national or international level, depending on her background, performance, and opportunities. The coming year 2023 is going to be very good for Deepika Padukone. With the blessings of Ganesha, celebrity astrologer Chirag Bejan Daruwalla wished Deepika Padukone a bright future ahead and prayed that the coming year brings lots of happiness to her life.