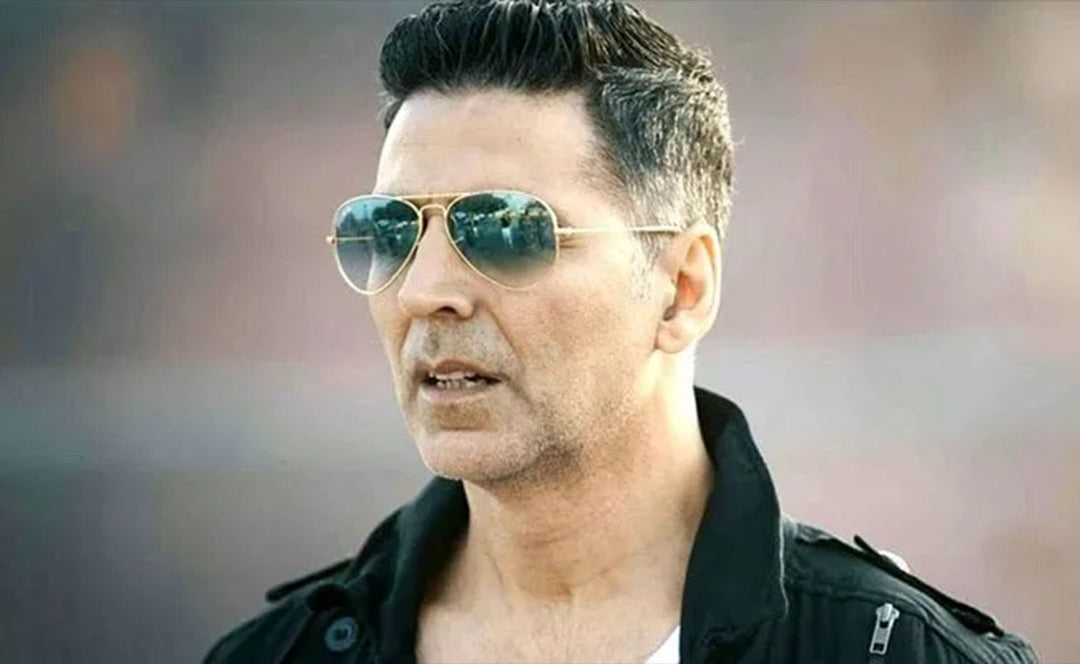 Akshay Kumar Career Prediction By Chirag Daruwalla
Akshay Kumar is a famous actor and producer who is a big name in Bollywood today. Many actors have come and gone in Bollywood but only a few have been able to leave a strong impression, one of them is Akshay Kumar. It is not easy to make such a big name in the Bollywood industry on your own and this is one of the reasons why Akshay Kumar is so popular. Akshay Kumar has many Bollywood fans. Akshay will always be remembered in the history of Bollywood for his excellent acting.
Akshay Kumar has spent many glorious years in the Indian film industry and he has never ceased to be an inspiration to many. Be it for his sporty personality, tough work, or his uncanny ability to inspire people.  Akshay Kumar achieved all this without any support from the industry. He is truly the embodiment of what a person can achieve with determination and relentless hard work.
Birth Chart and Education of Akshay Kumar
Date of Birth: Saturday 9 September 1967
Place of Birth: Amritsar, Punjab city, India
Birth Time: 12:05 PM
Moon Sign: Libra
Nakshatra: Vishakha
Sun Sign (Western): Virgo
Sun Sign (Indian): Leo
Akshay Kumar is the name of the Hindi cinema world, which has taken a huge cinema in itself, which brings out action, comedy, and serious and thrilling art on the screen very well. Rajeev Hari Om Bhatia i.e. Akshay Kumar was born in Scorpio ascendant and Libra sign in Amritsar, Punjab, and in Jupiter's Mahadasha.
Akshay Kumar was born on the day 9 September 1967 in Amritsar, Punjab. The real name of Akshay Kumar is Rajeev Hariom Bhatia, his fans also know him by the name Akki, Raju, Mac, and Khiladi Kumar. He is an actor as well as a mature person in martial arts. His father, Hari Om Bhatia, was an army officer who later resigned to become an accountant at UNICEF. His mother Aruna Bhatia was a housewife. He also has a sister whose named Alka Bhatia.
He completed his early education at Don Bosco High School, New Delhi. He started learning karate during his schooling. He was brought up in Old Delhi and then shifted to Koliwada, Mumbai. Later, he joined Guru Nanak Khalsa College, Mumbai, but he left the college midway through due to poor academic performance.
Akshay Kumar's Film Career
Akshay's career on screen as a main hero started with the film 'Saugandh', this film came in 1991 but was not much appreciated by the people. The first hit film of his career came in 1992 which was the film, Khiladi. Even after that, there were ups and downs in his life. Some years were very good for him and some were very bad, but even after so many ups and downs, he never gave up and that is the reason why he could make his mark in Bollywood.
The year 2007 was very good for him because all his films of that year were blockbusters. After that Kumar gave one-to-one hit films in his life. In Bollywood, Akshay Kumar came to be known as Khiladi because he acted in eight films titled "Khiladi" Khiladi, Main Khiladi Tu Anari, Sabse Bada Khiladi, Khiladi Ka Khiladi, International Khiladi, Mr. & Mrs. Khiladi, Khiladi 420 and Khiladi 786 and after that, he became Khiladi Kumar of Bollywood. Akshay has also hosted a documentary that is based on martial arts. The name of the documentary is Seven Deadly Arts. This documentary was also telecasted on National Geographic Channel.
He won the Stardust Award for Male Star of the Year in 2008, 2011, and 2013. In 2008, the University of Windsor awarded Kumar an Honorary Doctorate of Laws for his contributions to Indian cinema. The following year he was awarded the Padma Shri the fourth-highest civilian award by the Government of India.
Akshay Kumar Kundali Analysis
Akshay Kumar was born in Scorpio Lagna and Libra in Mahadasha of Jupiter. The horoscope of Akshay Kumar, who has given one superhit film after another, is very strong and has a yoga factor. Rahu's presence in Aries is representing the camera, media, and film industry which makes him unique to this industry. The greatest reason, he made his career in the same field.
Mars is the lord of the ascendant and the sixth lord in the Scorpio ascendant, as well as creating "Ruchaka Yoga" in the birth chart. Due to Ruchaka Yoga, today Akshay Kumar is as opulent and mighty as a king. Akshay Kumar became an action hero from Lagnesh Mangal. Although Akshay Kumar is demanding, at the same time self-respecting, that is why Akshay Kumar is a principled person and helps the weak.
Akshay Kumar prepares his outline before doing any work because due to Mercury being exalted in the eleventh house and in his own sign, Akshay Kumar uses his sharp intelligence to establish his influence and to convert failure into success. makes an effort
Dashmesh Sun is Raja Yoga factor. Sun's transit in the tenth house is creating "Ravikrit Raja Yoga", due to which Akshay Kumar's self-confidence is excellent and politics is becoming a powerful yoga, but Venus is also located there, due to which Akshay Kumar will have to struggle in politics. The presence of Ketu in Libra in the twelfth house of the Moon will make you stand on the spiritual path along with old age and will also spend the money for the charity of the people, and the safety of women, in times of crisis in the country or the state.
Conclusion
Akshay Kumar was removed by the watchman while standing near the wall of a Kothi in Delhi. Luck and the planets supported Akshay Kumar and today he is one of the most successful cinematographers in the world, traveling to more than 150 films. Famous actor Akshay Kumar bought that Kothi as well as is ruling the hearts of the people along with the cinema world. The horoscope of Akshay Kumar, who has given one superhit film after another, is very strong and has a yoga factor. With the blessings of Ganesha, Astrologer Chirag Bejan Daruwalla prays to God that the coming year will be fruitful for Akshay Kumar. Akshay Kumar has an excellent memory, excellent health, and plenty of force in Akshay Kumar's character. All this makes it clear that Akshay Kumar was born to command. Whatever may be Akshay Kumar's occupation, Akshay Kumar will do exceedingly well in it.