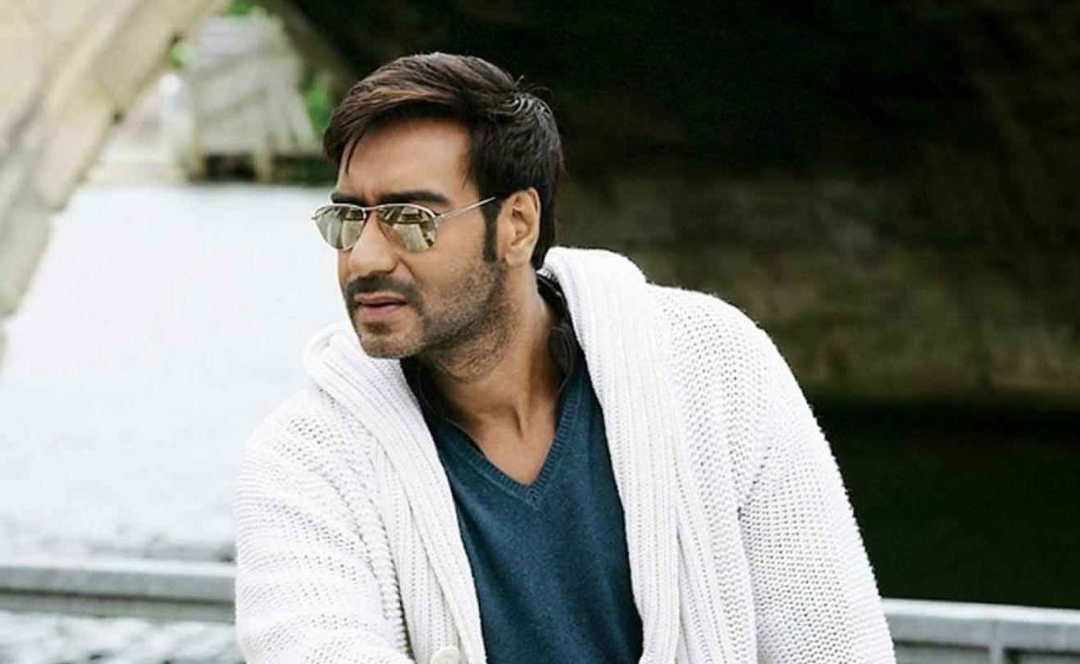 Ajay Devgan Career Prediction By Chirag Daruwalla
Ajay Devgan is a famous Indian actor, director, and film producer who predominantly works in Hindi films. Ajay Devgan is a very renowned name, every person in India is familiar with this name. Along with his acting in various Hindi films, he has also earned a lot of reputation in the field of production and direction. Ajay Devgan has so far worked in more than 100 films in the Hindi film industry. Through his tough work, he has also won many awards, including Filmfare Award, National Film Award, etc. In 2016, he was awarded the Padma Shri, the country's fourth highest civilian honor, by the Government of India.
Ajay Devgan, who ruled the film world in the 90s, still has crores of fans. Ajay Devgan is such an actor in Bollywood who plays every kind of character very well, whether it is the character of a police officer or the character of a brave warrior like Tanaji! Ajay gets completely into his character.
Birth Chart and Education of Ajay Devgan
Date of Birth: 2 April 1969
Place of Birth: Delhi, India
Birth Time: 1:32 PM
Moon Sign: Virgo
Nakshatra: Hasta
Sun Sign (Western): Aries
Sun Sign (Indian): Pisces
Indian actor Ajay Devgan was born in New Delhi on 2 April 1969 in a Hindu Punjabi family. Ajay Devgan's family is originally from Punjab Amritsar. The original name of Ajay Devgan is Vishal Devgan. Ajay Devgan's father's name is Veeru Devgan. Ajay Devgan's father was also a stunt choreographer and action film director in Indian films. Ajay Devgan's mother's name is Veena Devgan. His mother was a film director. Ajay's brother's name is Anil Devgan. Anil is a film producer and screenwriter. Apart from this, he also has a sister in his family, whereof name is Neelam Gandhi. Ajay Devgan's family already had very good relations with the film industry. Ajay Devgan married well-known actress Kajol on 24 February 1999. Ajay Devgan has two children. One son and one daughter. The son's name is Yuga and the daughter's name is Nysa.
Due to Ajay Devgan's family being from the film industry, he had his mind to become an actor from the beginning. Ajay Devgan completed his early education at Silver Beach High School in Juhu, while he obtained his degree from Mithibai College.
The Beginning of Ajay Devgan's Film Career
Ajay Devgan started his acting career in the year 1991 with an action romance film "Phool Aur Kaante". The film was a box office hit and won him the Filmfare Award for Best Male Debut.
Ajay Devgan worked in films like Yeh Raaste Hain Pyaar Ke in 2000, and Gangajal in the year 2003, after which he made a great mark in the Bollywood industry with brilliant films like Once Upon a Time in Mumbai, Singham, Rajneeti, Singham Returns, and Drishyam. Apart from that, he acted in many superhit films like Jigar, Suhaag, Diljale, Ishq, Zakhm, Golmaal: Fun Unlimited, Golmaal Returns, Golmaal Again, Golmaal 3, LOC Kargil, Singham, Tanhaji, and Bhuj: The Pride of India.
Ajay Devgan's Bollywood career has been great so far, he has done a great job as an actor and as a filmmaker. Today he is a well-known Bollywood actor and has acted in more than 100 films.
Ajay Devgan Kundali Analysis
According to Ajay Devgan's Kundali analysis, the Cancer ascendant is rising in his horoscope, which is influenced by the planet Moon in the third house. It indicates that he is very caring, responsible, and also fond of traveling. This combination leads him towards a creative artist and shows more of his inclination toward hobbies. Apart from this, Rahu also aspects his Lagna, which gives him different views and he wants to pursue different things from others. On the strength of Ajay Devgan's horoscope analysis, he has a Virgo zodiac sign, which shows that he is also an intellectual, a great analyst, and an observer, always looking to test and observe things to enhance his learning ability by working on small mistakes. Let's try. The conjunction of Ketu with the Moon indicates that he has good insight and is inclined towards religious pursuits as well as spirituality. Rahu, Venus, Sun, and Mercury are affecting the Moon, which is good in terms of creative pursuits but can also give them unstable thoughts and confusion in life.
At present, in his Kundali, Jupiter is passing through the difference of Mercury in the Mahadasha, which is making him a factor of luck. Saturn is situated in the 10th house of career and profession, so it gives a good start to their career. Though Shani is getting debilitated, a good Raja Yoga has been created by Mars situated in the trine, which has given him a good start and success.
Due to Moon and Jupiter in the seventh house in his Kundli, his household life is full of happiness. Self-prone Mars of luck inspires us to struggle in the opposite situation. Their spouse brings him most of the fortune and he maintains an affectionate relationship with his spouse. They will get a lot of happiness from the children. His career and profession indicate a lot of travel. The middle and later years will be more fortunate than the initial years. He will lead a happy and contented life.
Conclusion
Ajay Devgan will gain name and fame in the fields of arts, and entertainment, depending on the planetary conjunctions in Ajay Devgan's birth chart. With the blessings of Ganesha, astrologer Chirag Bejan Daruwalla prays to God that the new year for Ajay Devgan will be very successful, worthy, and hardworking for him. He reaches great success, stardom status, and high recognition which is sustained through a combination of factors. He will be widely accepted in society and will have a huge fan following. He will develop a keen interest in art and performance.