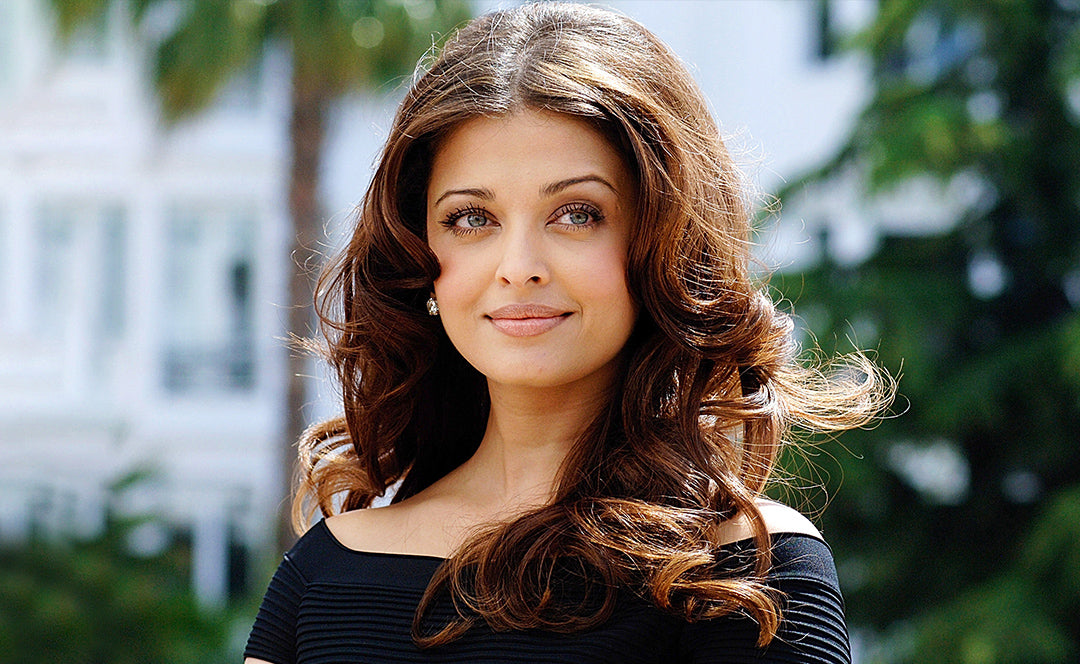 Aishwarya Rai Bachchan Career Prediction By Chirag Daruwalla
Aishwarya Rai Bachchan is an Indian film actress and the winner of the 1994 Miss World. She has had an illustrious career in Bollywood and is considered one of the most popular and high-profile celebrities in India. She has also been awarded many awards. She has also received the Filmfare Award twice. She has been awarded the Padma Shri in 2009 by the Government of India and the Ordre des Arts et des Lettres by the Government of France in 2012. She is considered the most graceful woman in the world.
Bollywood actress and 1994 Miss World Aishwarya Rai Bachchan have had a successful career in Bollywood. Aishwarya has made her rule on the hearts of millions of people with her acting. In such a situation, her fans are interested in knowing all the things related to them, so let us know the biography of Aishwarya Rai Bachchan today.
Aishwarya Rai Bachchan Birth Chart and Education 
Date of Birth: Thursday 1 November 1973
Place of Birth: Mangalore, Karnataka city, India
Birth Time: 4:05 AM
Moon Sign: Sagittarius
Nakshatra: Purvashada
Sun Sign (Western): Scorpio
Sun Sign (Indian): Libra
Aishwarya Rai was born on the day 1 November 1973 in Mangalore, Karnataka. Aishwarya's father's name is Krishnaraj Rai, and he is a Marine Engineer by profession his mother's name is Vrinda Rai, and she is a writer. Aishwarya also has an elder brother named Aditya Rai, who is an engineer in the Merchant Navy. Apart from this, she was also the co-producer of Aishwarya's film 'Dil Ka Rishta'.
Aishwarya Rai's early education till class 7 was in Hyderabad, Andhra Pradesh. After this, her family settled in Mumbai. In Mumbai, Aishwarya studied at Arya Vidya Mandir located in Shanta-Cruz, and later at DG Ruparel College, Matunga. She also did modeling during her studies. Aishwarya got her first modeling offer from Camlin Company in ninth grade. After this, Aishwarya appeared in advertisements for Coke, Fuji, and Pepsi. In the year 1994, Aishwarya Rai won the title of Miss World.
Aishwarya Rai married Abhishek Bachchan, son of Bollywood megastar Amitabh Bachchan and famous Hindi film actor, on 20 April 2007 and their couple is known as "Abhi-Aish". Abhishek Bachchan's father Amitabh Bachchan announced Abhishek and Aish's engagement on 14 January 2007, they were later married on 20 April 2007 according to Hindu traditions. Along with this, Northern Indian and Bengali traditions were also followed in the marriage. They were married at Bachchan's private residence Pratiksha, which is located near Juhu in Mumbai.
The Filmy Career of Aishwarya Rai Bachchan
Aishwarya started her acting career in 1997 with Mani Ratnam's film 'Iruvar'. Due to not being proficient in Tamil, his voice was dubbed by someone else. The film was successful. Her first Bollywood movie was 'Aur Pyaar Ho Gaya' in which her hero was Bobby Deol. The film was not particularly successful. 'Hum Dil De Chuke Sanam' released in 1999 was the turning point of his career. This film was very successful and Aishwarya's work was also appreciated. For this film, she was also given the Filmfare Best Actress Award. After this, her performance in the film 'Taal' was also highly appreciated.
Aishwarya Rai in Bollywood Iruvar, Aur Pyaar Ho Gaya, Hum Dil De Chuke Sanam, Taal, Josh, Hamara Dil Aapke Paas Hai, Mohabbatein, Devdas, Dil Ka Rishta, Khakee, Raincoat, Umrao Jaan, Dhoom 2, Guru, Provoked, Has given many hits like The Last Legion, Jodha Akbar, Sarkar Raj, Raavan, Robot, Guzaarish. Aishwarya Rai received the Best Actress Award for Jodhaa Akbar and Guzaarish.
Aish's upcoming film in 2022 is Ponniyin Selvan-1 which is a big-budget Tamil film and will be released in Hindi, Telugu, Kannada, and Malayalam languages. Ash will be seen in a double role in this film.
Kundali Analysis of Aishwarya Rai Bachchan
According to the horoscope, her zodiac sign is Sagittarius and the lord of the zodiac is Jupiter. When she was born, at that time there was Purvashada Nakshatra, its lord is Venus, and Yoga Dhriti was being formed. As a result of which Aishwarya got a respectable place and got economic prosperity.
According to Surya Kundli, the Sun in the Libra sign makes Aishwarya long-pointed. Because of this, Aishwarya is of self-respecting nature. Aishwarya is a good actress today because of the zodiac sign in which the moon is sitting at the time of birth. She has reached this height through hard work. According to the position of Mars, there is a problem in the household, but there is no effect due to being in own sign. There is a state of good luck and economic prosperity.
According to the place where Mercury is sitting in the Kundali, it makes Ash mighty and gets a high position. At the same time, it also makes one with a generous nature. Provides complete happiness. Jupiter keeps Aishwarya full of wealth and grains and makes her religious, awakening reverence for elders, all these qualities are seen in Aishwarya.
If attention is paid to Aishwarya's sun chart, then Navamansh Venus makes Aishwarya rich and intelligent. Provides complete happiness to her husband and family. Such a person does not believe in quarrels or fights. Due to the influence of Saturn, the intellect becomes sharp and nature becomes soft. Aishwarya is receiving high honors as Saturn is placed in Gemini.
Conclusion
Aishwarya Rai has played every kind of character well in her film career and has worked in many better films. Not only is she everyone's favorite actress for her beauty, but she has also achieved excellence in acting and dancing. She worked in more than one film and won many awards. Here is the list of the best movies of Aishwarya. Aishwarya is a successful actress, she has played many good characters, along with this she has also contributed to many organizations for the benefit of society. With the blessings of Ganesha, Celebrity Astrologer Chirag Bejan Daruwalla prays to God that she should be successful like this and get many better roles. In real life too, she is a good person and is playing every character very well, be it mother, daughter, wife, or daughter-in-law, she has done justice to all.