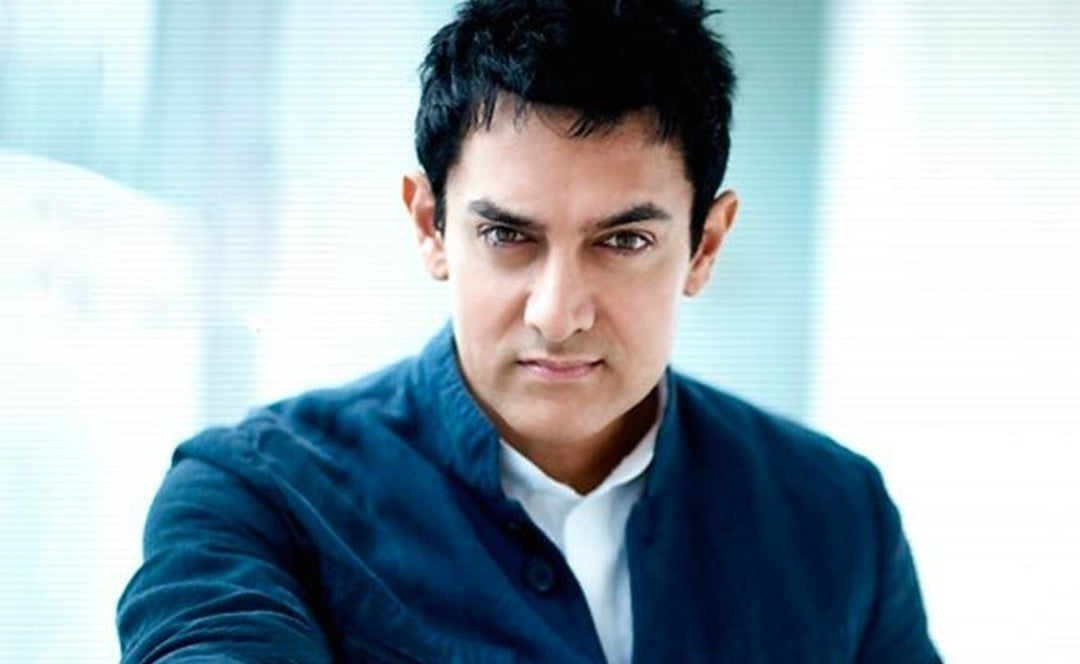 Aamir Khan Career Prediction By Chirag Daruwalla
Aamir Khan is a famous actor in Bollywood, who has made a place in the hearts of millions of people with his brilliant acting style and has made many records at the box office by giving many super-duper hit films in his film career so far. Aamir is not only an exalted actor but also a good director and producer. His acting is appreciated nope only in India but by people all over the world.
Aamir Khan Birth Chart and Education
Name: Muhammad Aamir Hussain Khan
Date of Birth: Sunday 14 March 1965
Place of Birth: Mumbai, Maharashtra, India
Birth Time: 6:15 AM
Moon Sign: Cancer
Nakshatra: Pushya
Sun Sign (Western): Pisces
Sun Sign (Indian): Aquarius
Aamir Khan was born on the day14 March 1965 in Mumbai, Maharashtra India. His father's name was Tahir Hussain who was a film producer and his mother was Zeenat Hussain who was a homemaker. Aamir Khan is the eldest of four siblings, he has a younger brother named Faisal Khan and younger sisters named Farhat Khan and Nikhat Khan. Aamir's uncle was a film producer.
Abul Kalam Azad, the freedom fighter who founded the Khilafat movement, was Aamir's great-grandfather. He completed his early schooling at JB Petit School, Mumbai, St. Anne's High School, Bandra, Mumbai, and Bombay Scottish School, Mahim, Mumbai, after which he completed his intermediate from Narsee Monjee College, Mumbai.
Aamir Khan's Film Career
Aamir Khan first entered the film industry as a child artist. He built up his debut in the year 1984 with the film Holi. He then got his first commercial achievement with the 1988 film Qayamat Se Qayamat Tak.
This was followed by Raakh (1989), another thriller of that time, which won several awards. In the 1990s, he had written his name in Hindi cinema by giving more than one successful film. His most prosperous films at that time included the romantic drama Dil (with Madhuri Dixit in 1990), the romantic Raja Hindustani (with Karisma Kapoor in 1996), and the drama film Sarfarosh (with Sonali Bendre in 1999). Apart from Hindi films, he has also acted in a Canadian-Indian film Earth (1998).
The first to add 100 crores in box office math is none other than Aamir Khan. Aamir Khan movies like Qayamat Se Qayamat Tak, Dil, Dil Hai Ki Manta Nahi, Jo Jeeta Wohi Sikandar, Andaz Apna Apna, Rangeela, Raja Hindustani, Ghulam, Sarfarosh, Lagaan, Dil Chahta Hai, Rang De Basanti, Fanaa, Taare Zameen Par, Ghajini, 3 Idiots, Dhoom 3, PK, Dangal, Thugs Of Hindostan.
Aamir Khan's Kundali Analysis
Aamir Khan is a native of Aquarius ascendant and Cancer. Mars is situated in its seventh house, Saturn, Sun and Venus have visual effects on Mars, there is no wonder if the seventh effect of these planets leads to divorce. The auspicious effect of Bhagyesh, Lagnesh, and Saptamesh in his birth chart does not allow for a lack of happiness in his life. Its sub-star lord of the seventh house is Rahu, who is in the constellation of Mars, and both the planets give negative and separatist results.
Aamir Khan was born in Aquarius. Aquarius is the last of the air signs and is ruled by cunning Saturn. Aamir Khan as an Aquarian is a contradiction in himself. Aamir Khan has several basic personality characteristics, including his ability to express himself clearly and his self-confidence.
The conjunction of Jupiter in the 2nd house, the profit house, and the 11th house, the fortune house, helped the actor to consolidate his wealth and move ahead in the business world. Moon in Cancer gives the power to develop acting maturity.
Saturn and Mars are the factors of force in Aamir's horoscope. Along with this, Ketu situated in the tenth house has a positive effect on his personality. As Shani conjuncts Ketu, the actor will experience obstacles in his life as he tries to move forward after reaching a goal.
According to Vedic astrology, the position of various planets has a significant impact on various aspects of our lives. Both personal and professional life gets affected. Aamir Khan's name, fame, and extraordinary personality are due to his planetary position.
Rahu and Ketu are in the fourth house of Aamir Khan's horoscope, as well as his work sector, indicating good results in his career. Both these planets are also providing him with invisible energy.
Conclusion
A specific combination of planetary positions provides extraordinary growth and results to Aamir Khan's career. During this unexpected time, he gained immense popularity and recognition in his career. He may also have hidden energy that feeds him to work hard. Specific planetary positions may prompt him to take bold steps without worrying about the risks involved. Of course, he may like to take risks when it comes to exploring new areas.
Aamir Khan has a charming personality which makes him a crowd-puller. Venus is highly responsible for looking attractive and attracting attention. He will be successful in partnership. With the blessings of Ganesha, astrologer Chirag Bejan Daruwalla prays to God that he may be unpredictable in his career and in many other things apart from his passion. Most of his social work and new indulgences may be in his favor. Being a dedicated and passionate individual, his endeavors ranging from career to social work will bring him fame, recognition, and respect.