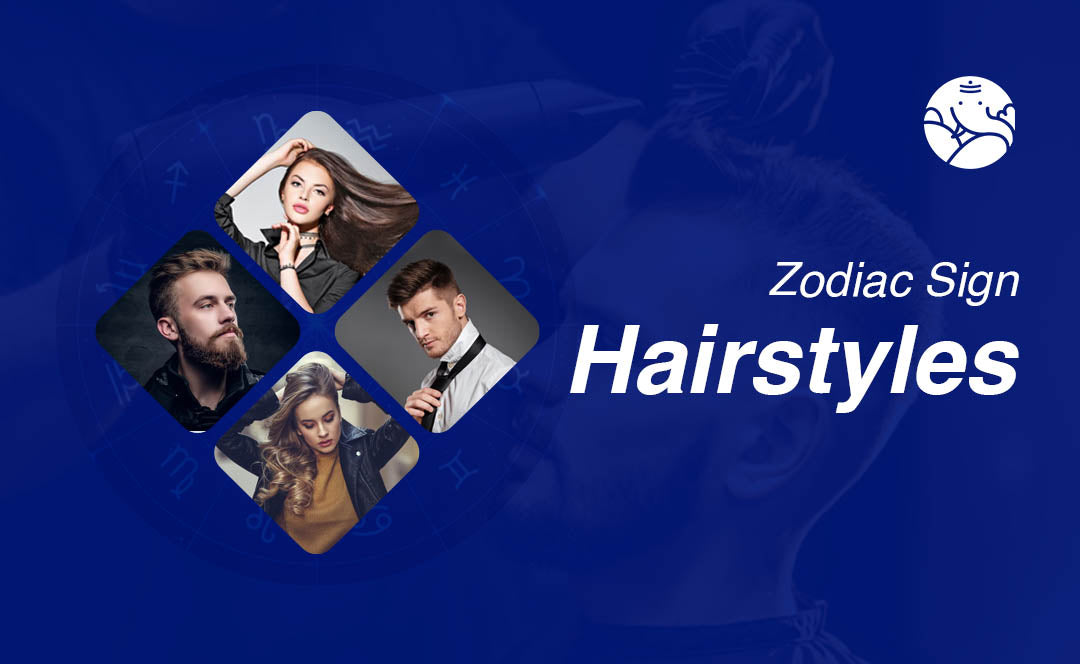 Zodiac Sign Hairstyles
Astrology is like a mirror. Understanding our horoscope helps us to understand ourselves and the world around us. But astrology can be used for much more than just revealing inner truths. We can also use it to help us choose a new style for our hair.
Venus is the planet of beauty and art, as much as we understand the position of Venus in our horoscope. Similarly, hairstyle astrology can be used for hair. Our rising signs can help us better understand our personality as well as our physical makeup. Together, our Venus and rising signs tell us about your personal aesthetic.
Aries Hair Style
Aries is always on the move, Aries people want things to happen quickly and easily and that is why the Aries hair horoscope is a pixie cut. This is a low-maintenance hairstyle. When you wake up late in the morning and can get ready without wasting time in combing your hair. Since this sign is ruled by Mars, red or burgundy hair color will also look wonderful.
Taurus Hair Style
Taurus is ruled by Venus, so this zodiac sign is inspired by all things luxurious, which is why long hair is perfect for this star sign. It's not just about how great you'll look. Taurus is all about experiencing life through all 5 senses, so any long hairstyle will suit you best.
Gemini Hair Style
The sense of humor of Gemini is very good. It is a daring personality and knows how to go with the flow, hence the ideal personality trait for mullet hairstyles. Whether you flat iron your hair or prefer to wear natural hair without using products, every Gemini can have a trendy mullet. Of all hairstyles, nothing encapsulates the changeable spirit of this zodiac sign quite like the mullet.
Cancer Hair Style
Having long hair is one of the Cancer traits, as they are passionate and therefore like to hold on to things that they love, such as their hair. Since Cancerians have a lot of thick hair, a waterfall braid is the perfect hairstyle for them and her. This zodiac is creative, so you can add seashells (it likes the beach) or gold clips to the hair, or keep it as simple as a plain hairstyle.
Leo Hair Style
Like their sign Leo, people with this zodiac have a tendency to have long hair. In fact, Leo's hair grows like a lion's mane, which is why a blowout is the perfect hairstyle for superstars. Blowouts look good on everyone and every Leo deserves one. Your hair just needs to look amazing. The more praise you get from people for this, the more your confidence will increase.
Virgo Hair Style
Virgos are perfectionists among all the zodiac signs, so crown braids are the perfect hairstyle for them. A crown braid is timeless and versatile. It can be worn with an off-shoulder gown or can be worn with jeans. Also, this sign pays attention to the little things, so nothing escapes their notice and you can always count on Virgo for hair care tips. You'll look like a princess with this hairstyle, so it would go great with a prom dress and a gorgeous necklace.
Libra Hair Style
Libra does not like to work hard or be under stress. In fact, people of the Libra zodiac only like to have fun, and that is why their hair turns gray soon. Blonde is the trademark hair color for being fun and flirty, Libra is beautiful in its own way. Graying hair is a trend that will never go out of fashion.
Scorpio Hair Style
The zodiac sign for Scorpio is dark, mysterious, and alluring, which is why Scorpio's hair is a bob cut. Bobs of all lengths look great on these star signs, especially with straight hair that represents their ability to rock a straight cut. Although this water sign would look great with a side part, a middle part will really accentuate their charming personality as far as hair color goes. No one looks as good with dark hair as a Scorpio man.
Sagittarius Hair Style
Sagittarius people are always on the move, which is why a perfect messy bun is their go-to hairstyle. This fire sign loves to travel, so they can't stand any hairstyle that requires them to spend hours in the bathroom with haircare products. Making sure all strands are in place. That doesn't mean it's easy to be the perfect, messiest, but if there's any zodiac sign that can do it, it's Sagittarius.
Capricorn Hair Style
Capricorns want hairstyles that are classic and timeless, which are trademarks of this sign. Therefore, they need something that can look good on all hair types and hairstyles, which is why bangs are a favorite hairstyle trend for Capricorns. They can balance out the look with bangs, go more posh with straight bangs, or choose more delicate with side-swept bangs. There are a lot of hairstyles to choose from either way. Capricorn is patient, so if they decide to develop them, it won't be a problem.
Aquarius Hair Style
Aquarians are always looking to the future for style trends and ideas. So if you're an Aquarius, you might want to try space buns. Aquarius likes to do things their own way, which means they often dye their hair fun colors and look great with hair of all colors. Whatever you choose for your hair color, this bizarre amount can rock you.
Pieces Hair Style
The Pisces zodiac sign is 2 fish, constantly swimming towards each other, representing their sometimes slippery personalities. So when it comes to hair, sticking to one hairstyle, let alone one color, won't style them. Pisces' hair color is blue, like the sea. You can wear it long like a river, or cut it short to cleanse your 7th chakra, as Pisces is the most psychic sign.
Conclusion
To get the best hairstyle experience for you according to your zodiac sign, study both your Venus and rising signs. Whenever you think of your hairstyle or haircut, the first thing that comes to your mind is your face shape. To know more about the best hairstyle for you according to your zodiac sign, talk to astrology.