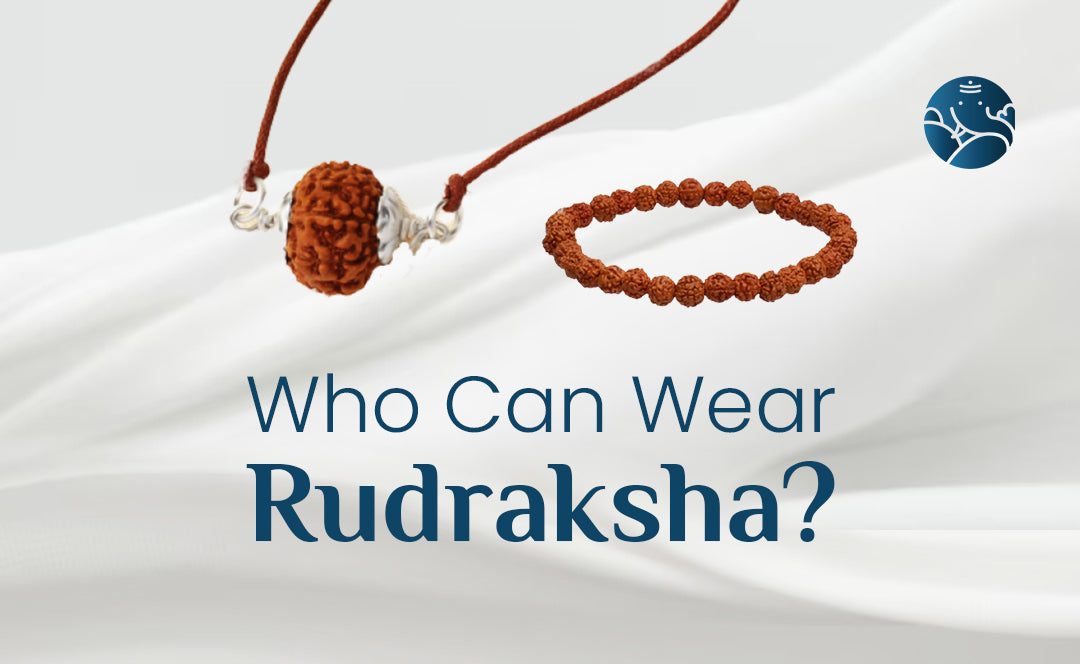 Who Can Wear Rudraksha?
If a person wants to end all kinds of troubles in his life, then they must wear Rudraksha. But before wearing Rudraksha it is very important to know its rules. Because by not following the rules, you cannot get auspicious results. Children can wear Rudraksha depending on the nature of their health concerns, they respond faster to Rudraksha than adults and this makes it easier for them to grow up.
The importance of Rudraksh has been told in the scriptures, it is believed that Rudraksh is very dear to Lord Shiva. That's why the person who wears Rudraksha gets the special blessings of God. According to religious scriptures, Rudraksha originated from the tears of Lord Mahadev. This is the reason why Rudraksha is considered miraculous and supernatural. Rudrakshas are found from one Mukhi to twenty-one Mukhi. Which have their own importance. It is believed that the person who wears Rudraksha according to the rules and regulations gets freedom from all kinds of troubles and the position of the planets also gets corrected.
According to astrology, when Mata Sati immolated herself in the fire, the tears emanating from the call of Lord Shiva fell at many places on the earth and nature received an element in the form of Rudraksha.
Rules for wearing Rudraksha 
Rudraksha Mantra should be chanted 9 times when wearing Rudraksha in the morning, also it should be repeated before sleeping and after removing Rudraksha. Once the Rudraksha is removed, it is necessary to keep it at that holy place.
Rudraksha is considered as sacred as a garland of Tulsi. That's why distance should be made from meat and alcohol after wearing Rudraksha. One important thing is that Rudraksha should never be taken to the crematorium. Apart from this, wearing Rudraksha should be avoided at the time of the birth of a newborn child.
Rudraksha should not be touched without bathing, Rudraksha should be worn after purifying it bathing.
Meditate on Lord Shiva while wearing Rudraksha. Simultaneously keep chanting the mantra 'Om Namah Shivay'.



Rudraksha should always be worn in red or yellow thread, it should never be worn in black thread, and it has an inauspicious effect.
If you have worn a Rudraksh rosary, do not give it to anyone else, and also do not wear Rudraksh given by others.
Rudraksha beads should always be worn in odd numbers but they should not be less than 27 beads.
Always keep Rudraksha clean. Clean them as often as possible. After cleaning, wash the Rudraksha with Gangajal. This helps in maintaining its purity.
Rudraksha is hot in nature, due to which some people have allergy problems. That's why it is better not to use Rudraksha, but to worship it daily by keeping it in the house of worship.
Conclusion
Rudraksha should never be worn in black thread, it should always be worn in the red or yellow thread only. Rudraksha is very sacred, so never touch it with impure hands and wear it only after being pure after taking a bath. Om Namah Shivay mantra should be chanted while wearing Rudraksha.Talk to astrologers before wearing Rudraksha. Astrologers can guide you to wear the right Rudraksha according to your Kundali.