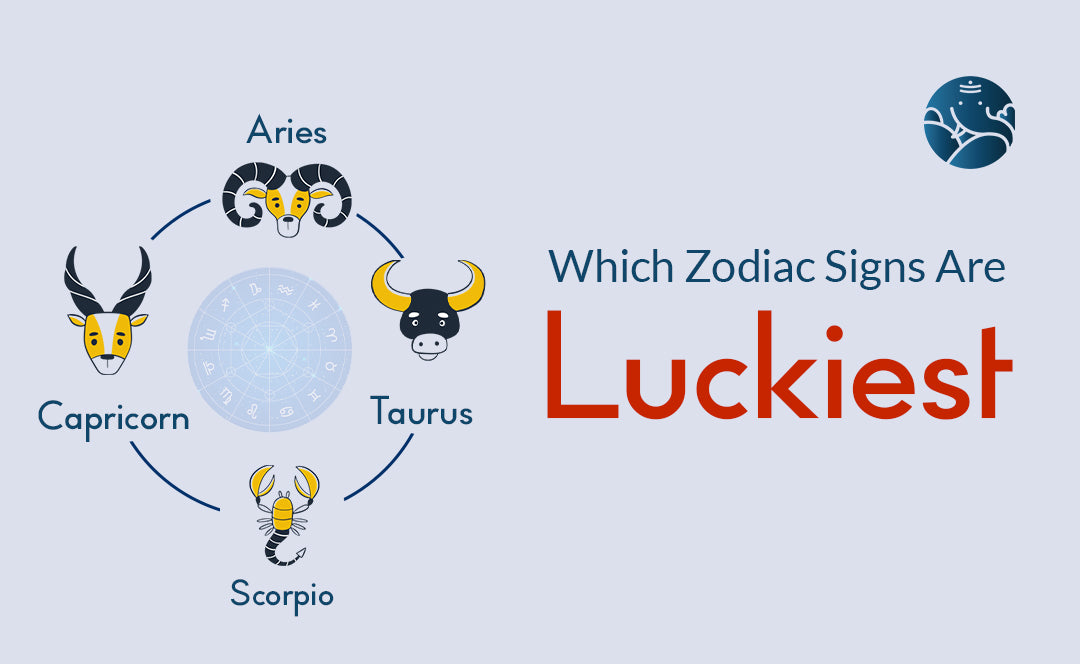 Which Zodiac Signs Are The Luckiest
According to astrology, every person is born with his own zodiac sign and destiny. According to the zodiac, the nature and future of every person are different. Some zodiac signs are known for their shortcomings and some zodiac signs for their strengths. At the same time, three of the 12 zodiac signs are considered the most fortunate, they never lack money and they get a lot of progress in life. So let's know which are those three lucky zodiac signs.
Aries
It is said that people with the sign of Mars, Aries is capable of taking risks, only then do they earn a lot of money. However, they are also supported by luck in taking risks. At every step, they are accompanied by luck but they are mighty. Aries people have amazing leadership abilities and they climb the ladder of progress very quickly. These people believe more in getting others to work. Due to this quality, these people are more powerful than other zodiac signs. These people are very hardworking by nature. That is why they also get the full support of luck. These people take their breath only by doing what they decide to do.
Taurus
This is the sign of Venus. Venus is the lord of wealth, prosperity, and opulence. People of this zodiac also get a lot of luck. There are also good traders with this amount. They focus on their goal in life and do not like unnecessary expenses.
Scorpio
The lord of this zodiac is Mars and due to this the people of this zodiac are very courageous, these people are not afraid to take any kind of risk in life and do their work with complete honesty. These people plan very well in the workplace and do it successfully. This is the reason, people get more influenced by them. They never lack money.
Capricorn
The lord of Capricorn is Shani and because of this, the blessings of Shani Dev always remain on the people of this zodiac. These people are full of confidence and they get success in whatever work they put their hands on. Due to the influence of Saturn, they have amazing leadership abilities. Due to their hard work and confidence in themselves, these people achieve achievements in everything. There is never any lack of anything in their life.
Conclusion
According to astrology, every person is born with his own zodiac sign and destiny. If you want to know more about the lucky zodiac, then talk to astrology.