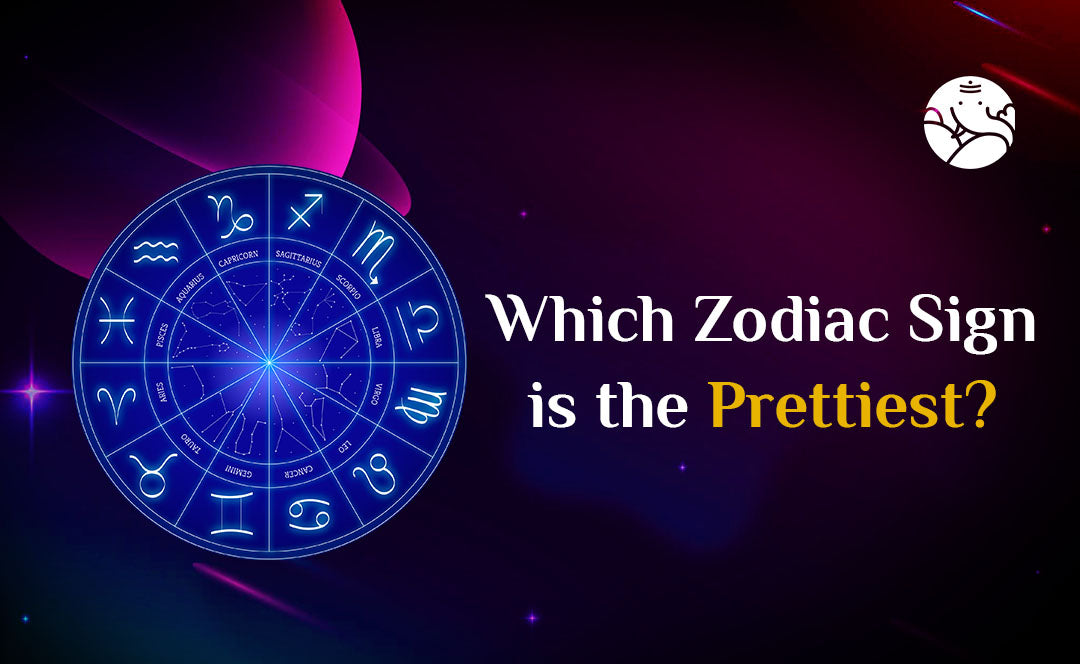 Which Zodiac Sign is the Prettiest?
Every person has a physical characteristic that makes him different from others. Similarly, according to the zodiac sign, every person definitely has some other attractive part in his body, which attracts others. In the scriptures also, according to the body part of the person, the zodiac sign of the person has been mentioned. Along with this, the person's zodiac sign also reflects his nature. So let's know, according to each zodiac sign, its attractive part, and nature.
By the way, girls of all zodiac signs are beautiful. But which part of their body makes them beautiful? We have given its information along with the amount below. By which you can identify the most beautiful girl.
Aries
According to astrology, Aries girls are considered the most beautiful. It is believed that the eyebrows of the girls of this zodiac are very beautiful. Because of this, girls of this zodiac look beautiful.
Taurus
The texture of the lips of the girls of this zodiac is different. Their lips are attractive to the person in front of them. That's why due to their lips their beauty gets enhanced.
Gemini
The beauty of Gemini girls is enhanced by their skin. It is believed that the skin of girls of this zodiac is soft and soft. And have very clean skin. Because of this, the girls of this zodiac are also going to compete with everyone in terms of beauty.
Cancer
The beauty of Cancerian girls is due to their stomachs. It is believed that the stomach of girls of this zodiac is curvy and thin. Because of this their beauty increases. The stomach of Cancer girls is going to enhance their beauty.
Leo
You will recognize the person of these zodiac signs even in the crowd because after them they are dense and beautiful. People of this zodiac are very courageous and enthusiastic and are very loyal and cooperative towards their friends.
Virgo
Virgo signs people have clear and glowing skin. Whether it is day or night, Virgo always cares about their skin care. Very careful in their work, the people of the Virgo zodiac are calm, orderly, and living in themselves.
Libra
The rear part of Libra people, especially their hips, is attractive. People of the Libra zodiac are social as well as very rational. People of this zodiac know how to make an efficient strategy.
Scorpio
Boys and girls of this zodiac are considered to be sexually promiscuous. People of such zodiac also know what is the erotic point of the other person and how to control it.
Sagittarius
When the zodiac girls wear backless dresses or the boys take off their t-shirts, you will see the best characteristic of Sagittarius. Their backs are smooth and graceful and when they walk, you will notice that the head is rolling.
Capricorn
The feet of Capricorn girls are going to attract everyone. Their legs are long and their movements are good. Because of this, the girls of this zodiac are considered the most beautiful.
Aquarius
People of this zodiac love their freedom and hence their feet are different from most. It seems that they are kept separately, Aquarius like Capricorn have beautiful feet, which is the most attractive part of their body.
Pisces
People of this zodiac have beautiful eyes and it is not difficult to spot a Pisces when you meet someone. They also usually have fine, thick hair. They have such a vision that they immediately recognize the nature of the person in front of them.
Conclusion
After all, who does not want that his wife or husband is not only beautiful and attractive but also completely devoted to him? But not everyone has a beautiful gift written in their fate. Only a few are lucky, who get beautiful wives or husbands. Does this thing have any relation with our zodiac as well? It is true that the zodiac sign has a deep connection with how your life partner will be, but one more thing to note here is that the life partner of the zodiac sign is gentle, soft, full of love, and respectful in nature. Yes, they only get more beautiful and better life partners. Talk to astrology to know more about which zodiac sign is the most beautiful.