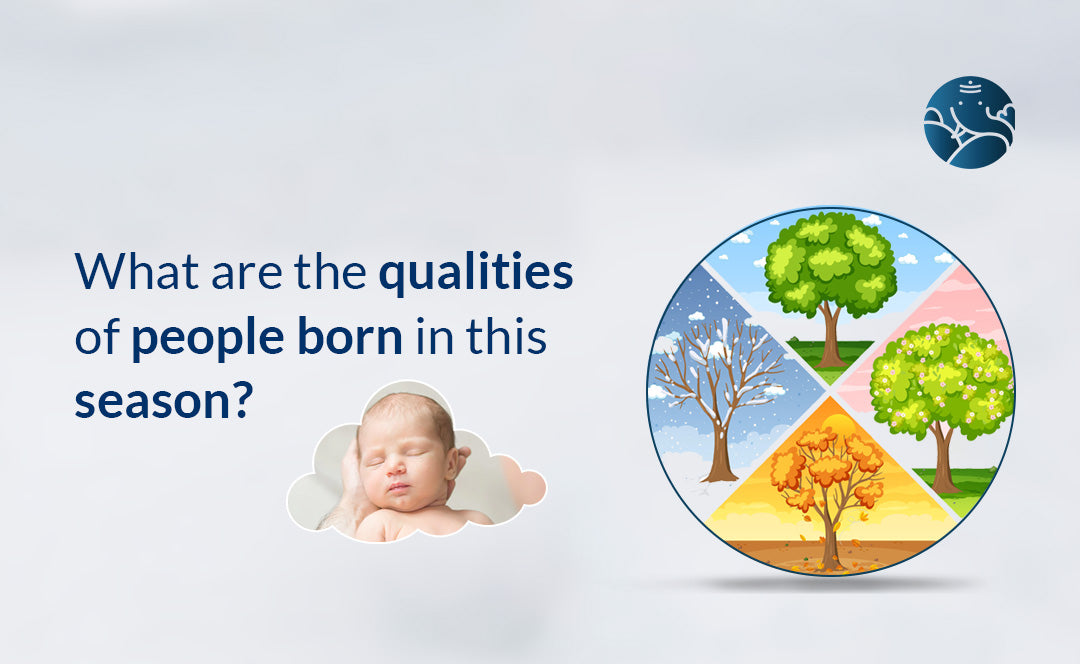 What Are The Qualities Of People Born In This Season?
In Vedic astrology, it is believed that people born in different planetary constellations and yogas have different qualities and nature. In the same way, the day and month also have an effect on the nature of the person. Similarly, people born in different seasons have different characteristics. At this time the rainy season is going on, so today we will know what the qualities of the people born in this season are and how they are different from the people born in other seasons.
Spring Season (Vasant Rutu)
The people born in the spring season are hardworking and move ahead with their hard work. You can be the creator of your own destiny. They are rich in versatility. They are the ones who mold themselves according to the situation.
Summer Season (Grishma Rutu)
The people born in the summer season are adept at multitasking and can complete many tasks simultaneously. The people born in this season know how to control their anger. Humility can be seen in his nature. There is always a strange restlessness in the nature of people born in this season. One who expresses intelligent and rational thoughts.
Rainy Season (Varsha Rutu)
The people born in the rainy season are virtuous and behave properly. They are the ones who get respect from the king and get happiness from the kingdom. Also, there are those who work together with people. Such people make every possible effort to get success. May they have the courage to never give up.
Autumn Season (Sharad Rutu)
The people born in the autumn Season are adept at doing business and they have the qualities to become successful businessmen. These people are skilled in completing business tasks. He is majestic and respected he gets everyone's support and he is the one who walks with everyone.
Pre-winter Season (Hemant Rutu)
It is believed about people born in the Pre-winter season that they have to face many types of obstacles in their life. People born in this season are very quick-tempered by nature and keep their word. Such people may lack immunity due to which they remain troubled by diseases.
Winter Season (Shishir Rutu)
The beauty of the person born in the winter season is very impressive. Their beauty and youth remain for a long time. The people born at this time are so attractive in appearance that they always look younger than their age. Many times people born in this month are very aggressive and always try to impress others.
Conclusion
Just as the nature of people born on different planets and constellations is different, in the same way the nature of people born in different seasons is also different. If you want to know more about people according to season, then talk to astrology.