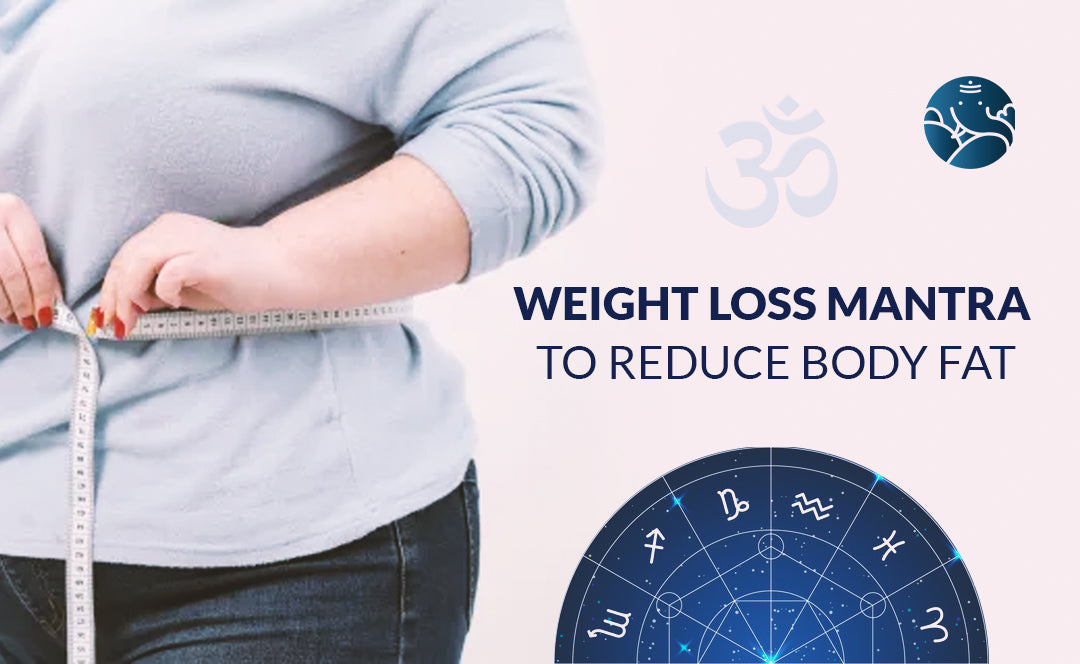 Weight Loss Mantra To Reduce Body Fat
Whenever you get to hear 'You are looking fat' or the clothes which were coming to you easily in the last month or last season are not coming now, then you also start worrying about obesity. Then all kinds of efforts begin. From skipping meals to exercising, a plan is made. It often happens that people do not pay attention at the beginning of obesity, but when obesity becomes more then they are concerned to reduce it.
The real problem is when the weight does not come off even after many attempts. It not only affects your personality but also invites major diseases like heart-related diseases, thyroid, liver, etc. Obesity harms you not only physically but also mentally because due to increasing obesity, the question keeps revolving in the mind of people on how to reduce obesity.
There is also such a mantra in Ravan Samhita, by chanting which you can get rid of obesity. This is also the mantra of Cupid, if chanted even at night, it will be fruitful. There is a rule or method for chanting this mantra. The benefit of this mantra will be only when you chant this mantra in the right way.
Weight Loss Mantra
ॐ नम सम कामदेवाय सम्कायाय नम:'
Om Nama Sama Kamdevaya Samkayay Namah
Benefits Of Weight Loss Mantra
Chant the mantra 108 times. It is believed that the effect of chanting this mantra is visible in 3 days. But keep in mind that chanting this mantra regularly time has its effect.
Durga Mantra
ॐ रति रति महारति कामदेव की दुहाई संसार की सुन्दरी भुवन मोहिनी अनंगप्रिया मेरे शरीर मे आवे अंग अंग सुधारे जो न सुधारे तो कामदेव पर वज्र पड़े ॥
Om Rati Rati Maharati Kaamdev Ki Duhai Sansar Ki Sundari Bhuvan Mohini Anangpriya Mere Sharir Me Aave Ang Ang Sudhare Jo Na Sudhare To Kaamdev Par Vajra Pade
Benefits Of Durga Mantra
Chanting this mantra 5 times after meals, you will see the difference and you can look beautiful.
Agni Gayatri Mantra
वैश्वरराय विद्माहे ललेलय धिमहि तानो अग्नि प्रचोदयत तानो अग्नि प्रचोदयत
Vaishvanaraya Vidhmahe Lalelaya Dhimahi Tano Agni Prachodayat Tano Agni Prachodayat
Benefits Of Agni Gayatri Mantra
Keep chanting this mantra five or fifty times with your face facing in any direction. For good health, chant this mantra along with exercise, pranayama, and eating proper food.
Conclusion
Reducing obesity in the body is a difficult task, do not know what tricks are adopted to reduce it. It is slowly taking the form of a curse for the people. Because it increases body fat as well as gives rise to many diseases. To remove body fat, along with the mantra, care should also be taken on food and drink. If you want to know about the benefits and methods of this mantra, then talk to astrologers.