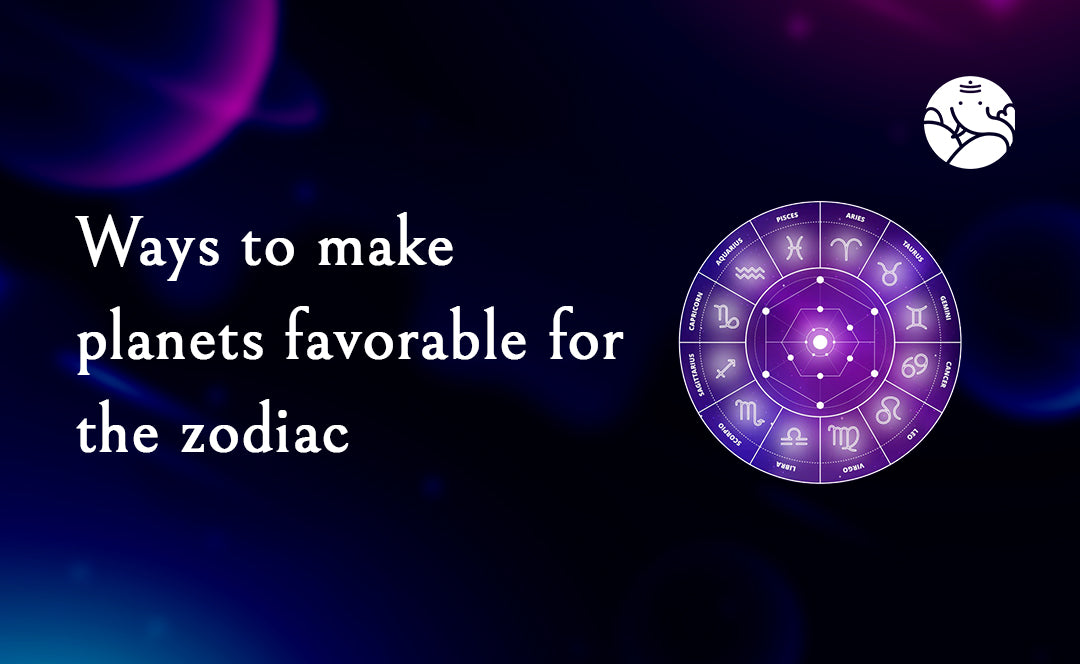 Ways To Make Planets Favorable For The Zodiac
According to astrology, planets have a huge impact on the lives of all of us. Our progress and money-money everything depend on the position of the planets. We move forward in our life only by the auspicious and inauspicious condition of the planets. If the Dasha of the planets is not in our favor, then the work done by us also gets spoiled and if the planets support us then we get success every time. Let us know, according to the zodiac, the measures to adapt the planets…
Remedies For Aries And Scorpio
For those who have Aries and Scorpio zodiac signs, if there are difficulties, troubles, and problems in their life, then they should take measures to pacify Mars. Mars is the lord of Aries and Scorpio, you should chant Mangal Gayatri Mantra.
Mangal Gayatri Mantra
ऊं अंगारकाय विद्महे। शक्तिहस्ताय धीमहि। तन्नो भौम प्रचोदयात।
ऊं मंगलाय नम:।
Om Angarkaya Vidmahe. Shaktishtaye slow. Tanno Bhaum Prachodayat
Om Mangalay Namah
Chant this Mangal Gayatri mantra and every Tuesday, put some lentils of lentils to the birds and while taking a bath, put a pinch of red sandalwood powder in a bucket and take a bath with that water.
Remedies For Taurus And Libra
The people of Taurus and Libra should make kheer on Friday. Cool the kheer and feed it to the mother cow on Friday. Put rice grains to the birds on Friday and take a bath with a little cardamom powder, and a little saffron in the water, it will be beneficial.
Remedies For Gemini And Virgo
The lord of both these zodiac signs is Mercury. Rahu is also considered the lord of Virgo. People of this zodiac should give some green moong to the birds on Wednesday, otherwise, they can give it to the cow and chant Om Ganpataye Namah and recite Vishnu Sahastranam.
Remedies For Cancer
Chandra dev(Moon) is considered the lord of Cancer. People with cancer should give some rice to the birds as much as possible and chant the Mahamrityunjaya mantra by offering milk and water on the Shivling on Monday.
Remedies For Leo
The people of the Leo zodiac, whose lord is the Sun, should offer Arghya to the Sun daily. If the people of the Leo zodiac face any problem, then some grains of wheat should be given to the birds, if not daily, then every Sunday. Feed bread made of wheat flour and jaggery to the cow, if you don't get a cow, give it to a poor person and chant Guru Mantra a lot.
Remedies For Sagittarius And Pisces
Lord Jupiter is the lord of Sagittarius and Pisces. But Ketu is also said to be the lord of Pisces. People of Sagittarius and Pisces should increase their devotion to their Guru a lot because by doing this your Guru becomes strong. Those who have Sagittarius and Pisces should keep Gurudev's picture in front of them and recite mantras for some time every day.
 ऐं क्लीं ब्रहस्पतये नम :
Aim kleem Bruhspataye Namah
Remedies For Capricorn And Aquarius
Capricorn and Aquarius whose lord is Shani, these zodiac signs should recite Hanuman Chalisa every Saturday and donate black things. Donation of black urad, black sesame, and mustard oil on Saturday has special significance. By doing this you get the blessings of Shani Dev.
Conclusion
Chant planetary mantras or fast or donate planetary objects to make unfavorable planets favorable. If you want to know more about Remedies then talk to Astrologer.