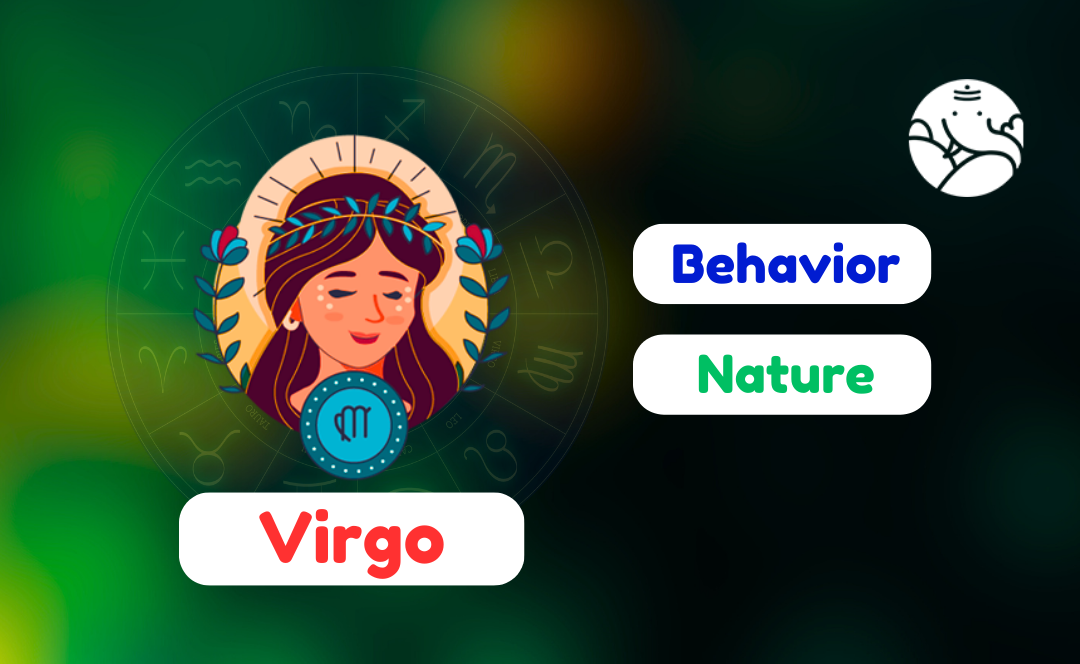 Virgo Behavior - Virgo Nature
Virgo people are usually of medium height, have dark hair and eyes, and appear younger than their actual age. The ruling planet of Virgo is Mercury. People of this zodiac are very ambitious by nature. They are very emotional and take care of every little thing of others. These people keep others happy. In most cases, they act from the heart instead of the head.
People of the Virgo zodiac are hesitant and shy by nature and hesitate to put their point in front of everyone. They are art lovers and these people believe in religious ideas. These people show their reactions very quickly to anything and everything. People of Virgo are of dual nature and are not able to take any decisions in haste. Usually, they lack patience. These people like to be with nature. But they get bored of anything very quickly. Virgos are also very choosy about food and like to eat food of their choice. 
Virgo Man Nature
Virgo men are very honest in any relationship. Whatever work these men do, they do it very comfortably. People of Virgo do any work from the heart. This always inspires them to do good work. They are balanced by nature and do not get involved with anyone unnecessarily. These men are very sharp-minded and practical.
Do not think much before doing any work. Even after having enough money, they feel a lack of money. That's why they work very hard and have the ability to reach heights in their career. These people can also become accountants, engineers, lawyers, astrologers, or teachers. They are hardworking and do well in the field of music. Virgo men are easily influenced by others. They like to be independent. Their memory power is very good.
The Virgo man has a quick inclination towards the opposite sex and takes great care of the one he loves. These men try to create a happy place for the ones they love. These householders are honest in life and hate show off. They work with contemplation and analysis in love. The people of this zodiac give special importance to love relationships. They are happy with their partner and get mentally connected with them.
Virgo Woman Nature
Virgo women are usually of independent nature. They do not like to depend on anyone, nor do they want to live under anyone's restrictions. Due to these reasons, people of this zodiac sometimes decide not to get married. Even if women of this zodiac get married, they give more importance to their independence and always like to remain independent.
Virgo women are usually clever and very open-minded. They always come out with new ideas and new experiences due to which they hold a special place in the hearts of others. She never hesitates to speak his mind and always takes wise decisions. Virgo women are very self-centered and always like to sing their own praises. According to them, they are the best for themselves and they have achieved such things in life which is not true in every case.
Women of this zodiac, especially Virgo women like to be supportive of their partner, they believe in giving some space to their partner when it comes to their career and allowing them to enjoy some alone time. Gives Women of this zodiac are often financially sound. They know how to save and invest for their secure future. Women of this zodiac like traveling and they are considered to be wanderers since birth.
Conclusion
People of this ascendant are polite and soft-spoken by nature. These people prove to be true friends and are ready to do anything to maintain a friendship. When any kind of difficulty comes, these people first get nervous but then they control themselves and control the situation. People sometimes mistake his humility as his weakness. They have the ability to understand every issue. People of this ascendant are very intelligent and keep themselves far away from wrongdoings. These people make friends very thoughtfully. Virgo signs people are always ready to help others. Talk to astrology to know more about the nature of Virgo.