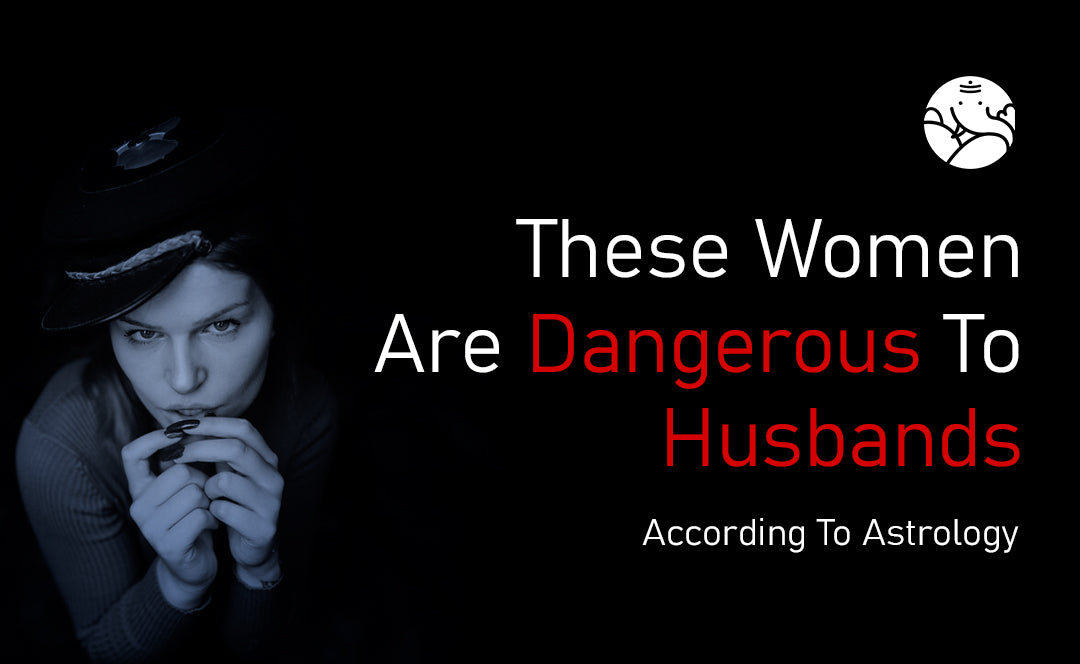 These Women Are Dangerous To Husbands - According To Astrology
The relationship between husband and wife is very important and special. These two are considered as two wheels of the vehicle called family. It is said that the relationship between husband and wife cannot run without coordination. Having the ability to understand each other between husband and wife makes life happy for both. In houses where there is a lack of love between husband and wife, there is an atmosphere of discord and sorrow.
In a person's life, after their parents, the wife is the basis of his life. At the same time, many times people get married to such a woman, due to which she also has to face a severe crisis. Because of such a wife, a person does not get respect in society as well and at the same time, peace and tranquility, etc. all disappear from his life. Such women are not called good wives in astrology. Such women are considered more dangerous than the enemy for the husband. Which can prove very bad for the life of the husband and can ruin his life. So let's know about some such wives...

In astrology, three types of women are known as bad and undesirable women. These women can create a severe crisis for their husbands anytime.
The woman is troublesome, evil, and grumpy in nature and does not have compassion. Such a woman is also not faithful to her husband and may love other men as well. A wife with such a nature can create a worse crisis for her husband than the torture of hell.



The woman who keeps her husband's money with her by theft and keeps wasting it, such a woman is like a thief and because of that her husband and family can be in trouble anytime.



The woman who is lazy and selfish and the woman who does not have any such thing as compassion. She treats her husband like a cruel boss and keeps scolding her husband and other people in the house. At the same time, you share the gossip of your own house with others. Such a woman is also not auspicious for her husband.


Conclusion

If either one of the husband or wife indulges in wrongdoing, the other also has to bear the consequences. The husband's mistake has a bad effect on the wife and the wife's mistake has a bad effect on the husband. If a woman is of bad character or has a relationship with a stranger, she considers her husband as her biggest enemy. If you want to know more that what type of women are more dangerous than the enemy, talk to astrology to know this.